The next generation of North East basketball talent is in safe hands as the brand new Eagles Community Arena takes shape with the promise of creating a one-stop home for hoops fans of all ages and abilities.
As our Eagles look to arrest an unfamiliar homecourt slump – following three successive Sport Central defeats – optimistic club bosses continue to look to the future.
And the new home for the groundbreaking Eagles Community Foundation (ECF) will soon become the focus for an all-encompassing approach to basketball development and participation.
The Eagles Community Arena could open as early as November and although it will host every Eagles fixture its reach will extend far beyond top flight hoops.
"Create one big basketball family"
"Aside from the BBL roster we have 60 young players representing our various age group teams and more than 700 children competing in our central venue and rookie leagues," said ECF Chief Executive Sam Blake.
"What the new venue will do is bring together all of those players and create one big basketball family.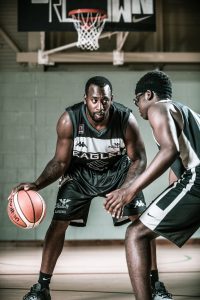 "That's been the dream for so long now. Because we don't own our own home it's never been practical to create a fully inclusive, community club.
"The Eagles Community Arena will be like a second home for everyone and anyone who loves their basketball in the North East.
"Families will be able to spend all day surrounded by their favourite sport. Mums and dads might watch their own children in action for one of the age group teams before grabbing some lunch and taking in a wheelchair basketball game followed by a senior national league match.
"Our ambition is to create that sense of community and family which will be possible when we own our own home."
As the focal point for North East basketball for two decades the Eagles have quite rightly become synonymous with the sport in the region.
But Blake is keen to lift the lid on years of behind-the-scene progress and the development of an inclusive programme that looks to offer opportunities to basketball players on and off the court.
She is convinced the Eagles Community Arena will do just that and added: "We have become known as a high performance centre due to the Eagles' sustained success.
"But the new venue will give us a golden opportunity to promote the development and participation side of basketball in the North East.
"Everyone passing through the doors of the new venue will be there to enjoy their basketball but only a few will go on to play at a higher level.
"Many more will stay in the game as players, coaches, referees or table officials and that's one of our proudest achievements – when we see players gain qualifications to support the continued development of basketball within our region."
Just as Fabulous Flournoy and his star-studded rosters have inspired young players across the North East and beyond during a decade of unrivalled success, Blake predicts the Eagles Community Arena will give the game a fresh shot in the arm.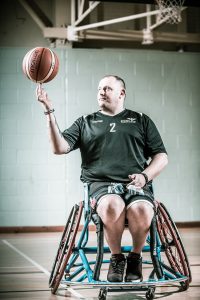 "There's no doubt the new venue will help us develop emerging talent," she added. "And for wheelchair basketball it's a significant move. For the first time we'll be able to stage wheelchair basketball matches and make those games an exciting event in our own venue.
"It's also the first time we'll have a permanent home for our basketball pathway player programme.
"The different age groups will get to train alongside each other and the venue will help us to facilitate our new mentor programme.
"The communication channels between the different age group coaches will be clearer than ever and they'll be in a position to swap best practice under one roof.
"As things stand right now the various coaches might only bump into each other once a week, perhaps on an Eagles match night, for a brief conversation and that's far from ideal.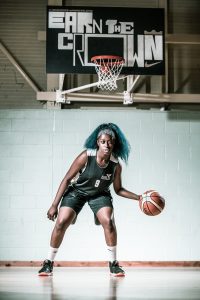 "The new venue will be the hub for video analysis and strength and conditioning and represent a step up where our junior performance programme is concerned.
"There will be a chance for age group players to get closer to the more senior players and the Eagles squad: this, in turn, should provide extra motivation and inspiration."
Find our more about the Eagles Community Arena and progress in the build in its section of our website.
The Esh Group Eagles Newcastle are back in action this coming Friday when they host Leeds Force at Sport Central with a 7:30pm tip-off.