A night of pure nostalgia and glimpses of an exciting future underpinned a memorable night celebrating 50 years of franchise basketball in the North East.
Members of Seriös Group Newcastle Eagles' new-look men's and women's rosters rubbed shoulders with big names from the club's storied past.
And there was even a poignant video message from Philadelphia 76ers assistant coach Fabulous Flournoy — the playcaller who transformed the franchise's fortunes in the mid noughties.
It was 1973 when schoolteacher Dave Elderkin sought to establish a competitive home for the region's rising stars.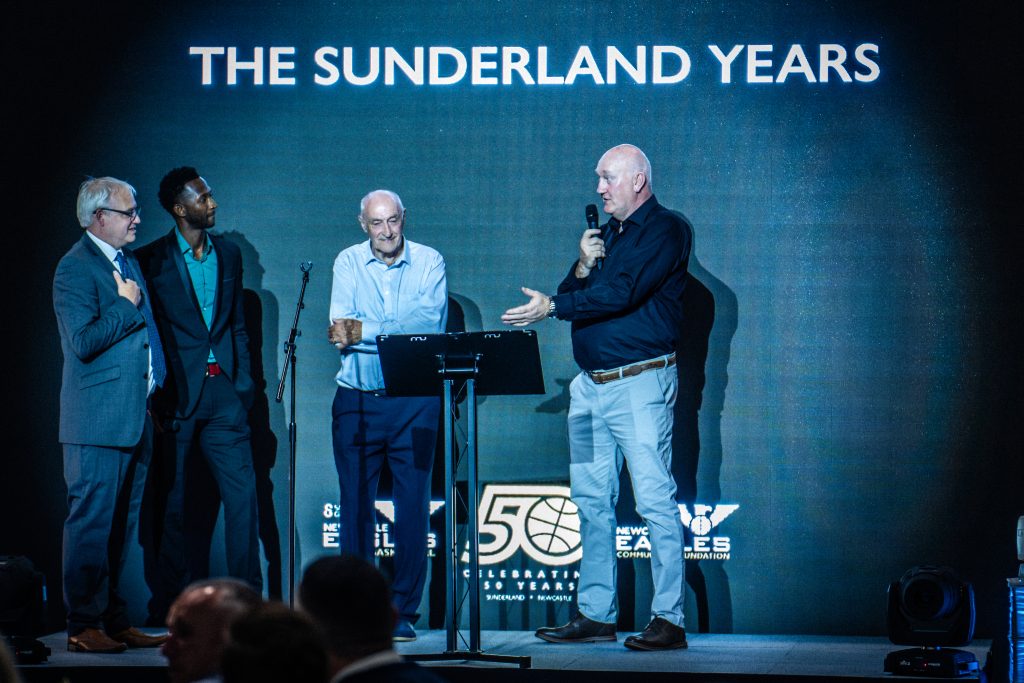 And half a century later the godfather of North East hoops was on hand to tip off a celebration befitting Britain's most successful ball club.
"In 1973 my former school Hilton Redhouse won the Under 19 national championships and were runners-up at Under 16 level," Dave told a packed Vertu Motors Arena.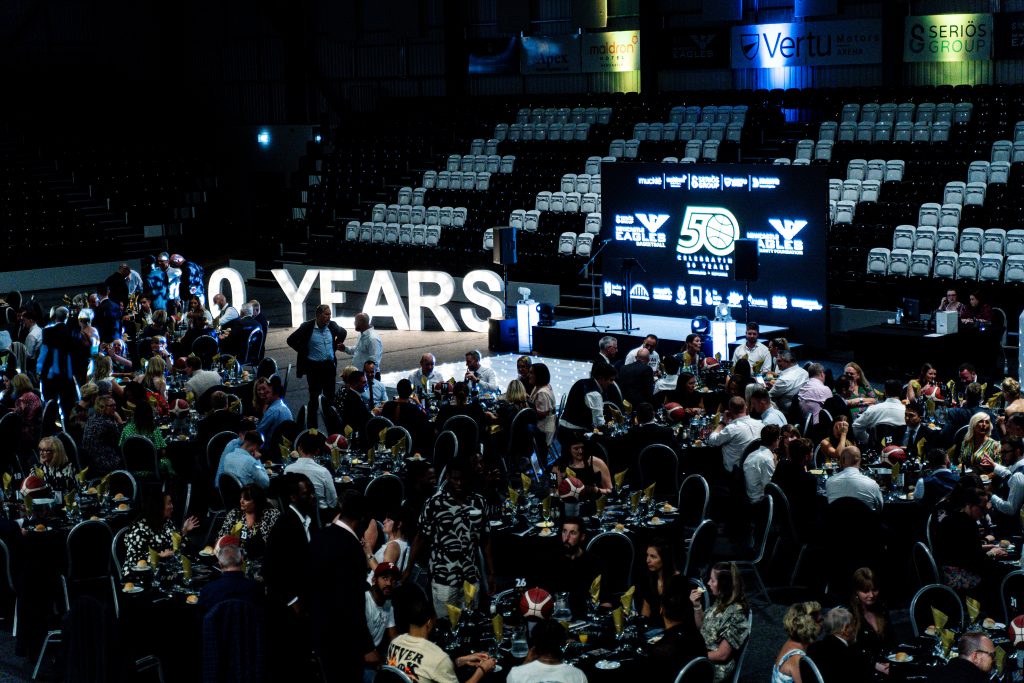 "At county level Durham were the Under 15 national champions. Suddenly there was all of this homegrown talent looking to play at a higher level but they needed a team.
"We established Sunderland and within five years we were a division one club. The rest is history."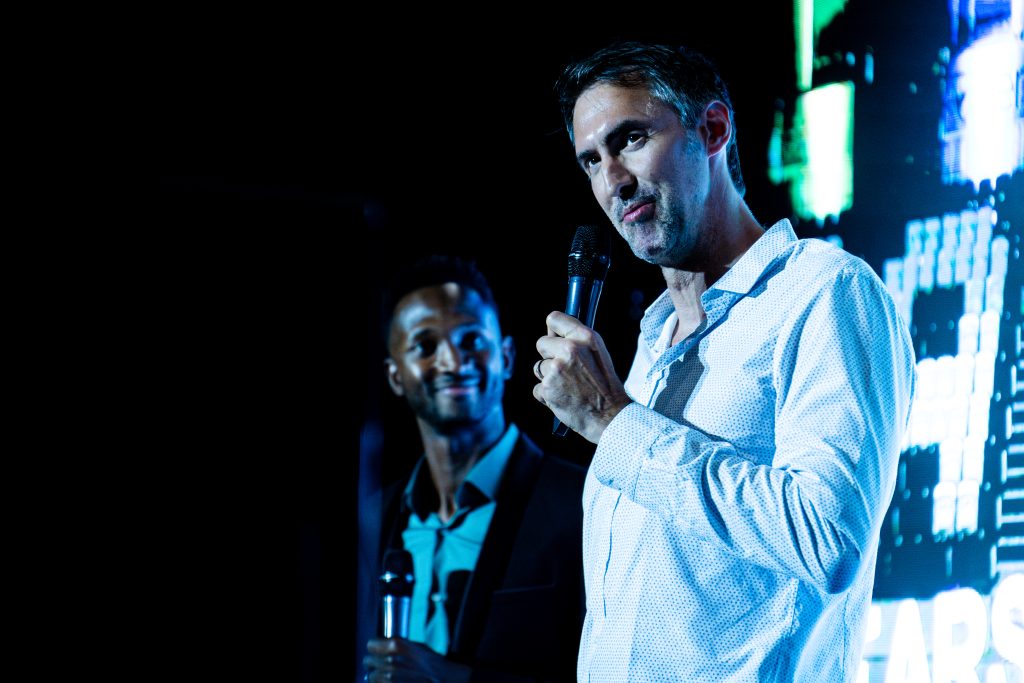 Famous European nights, silverware at home and a conveyor belt of local heroes and irrepressible imports underpinned the Sunderland years.
But in 1995 the US owners of the brand new Newcastle Arena came calling and the franchise moved north of the Tyne — initially rebranded as the Comets.
England international Ken Nottage straddled both eras and would go on to buy the club — alongside current owner and managing director Paul Blake — in the late 90s.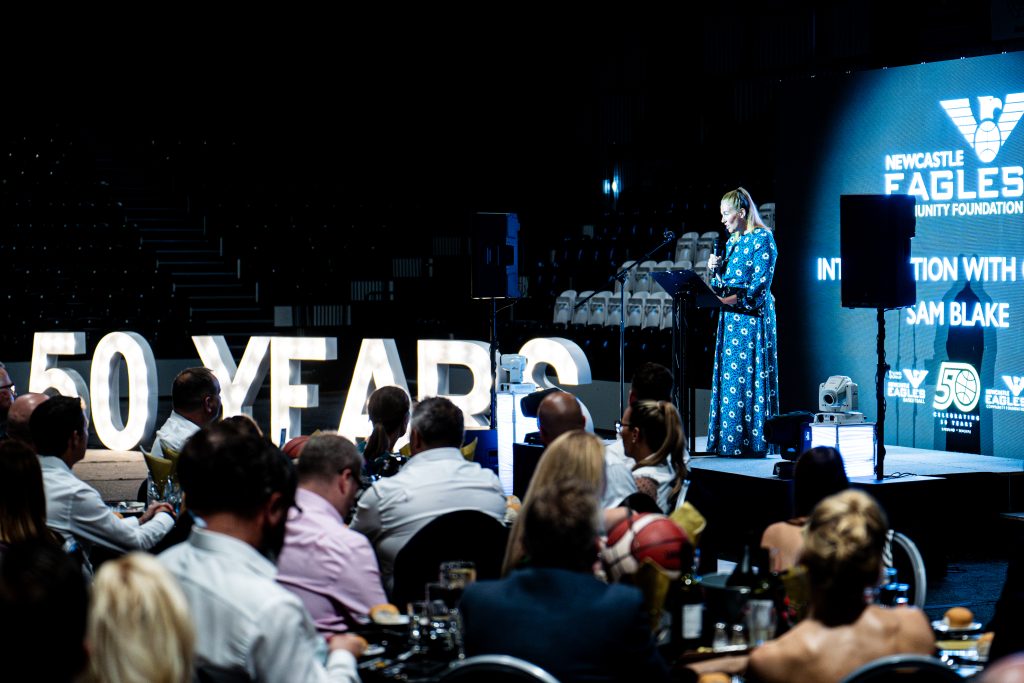 "I played 19 seasons in the BBL, of which 14 were in the North East with Sunderland and Newcastle," said the club's long-serving director. "In the early days most of the players lived close by and we became the best of friends which was reflected on the court. It was a special time in all of our lives.
"I've been involved with the club in various ways for a significant part of the last 50 years. Like most sports clubs it has faced considerable pressures at times — some of those pressures have threatened its existence.
"The takeover from Newcastle United in 1999 was one of those times when it was touch and go. A huge task lay ahead but we chose to take on the challenge because the immense potential was clear. Credit goes to Paul and Sam Blake for achieving that potential and taking it further than anyone could imagine."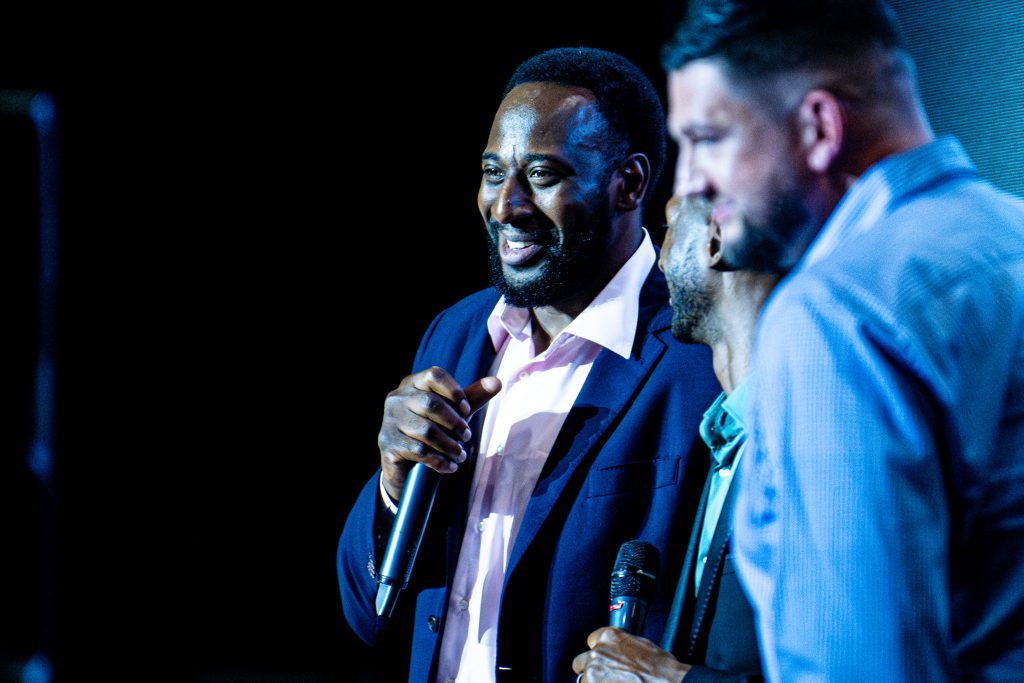 It was Paul who persuaded Flournoy to take on the player coach's role following the departure of popular playcaller Tony Garbelotto in 2003. What followed was an incredible run of success that few could have predicted.
Newcastle lifted the BBL Trophy in 2005 and went on to claim 27 major titles during the next 16 years — with one player ever-present.
Darius Defoe is the most decorated player in British basketball history and the forward accepted a Special Recognition Award at the club's 50th birthday bash.
"When I first got the call to come up from London I didn't even know where Newcastle was," admitted 'Mr 27'. "But I'm glad I stuck around."
Blasts from the past included Colin Kirkham, Paul Douglas, Ian Whyte and Jon Paul Heron with all four hitting the stage to chew the hoops fat with another former Eagles favourite — Texan guard turned roving TV reporter Drew Lasker.
But after various trips down memory lane, attention quickly turned to the future and Newcastle's entry into the European North Basketball League.
Paul Blake added: "When Sir John Hall took the club over in 1996 he talked about competing on the European stage within five years.
"It's taken a little bit longer than that but we've finally made it. And now we're competing in Europe we want to stay there. One day we want to welcome Barcelona to the Vertu Motors Arena."
If and when the Eagles do make European basketball's top table they'll have the hard work and dedication of an army of unseen heroes to thank. And a key part of the 50th celebrations was the opportunity to highlight commitment across the board.
Susan Hunter and Northumbrian Water both received Special Recognition awards and Victoria James was named Foundation Volunteer Of The Year. And in the year that Tosan Evbuomwan became the first graduate of the Eagles pathway to suit up for an NBA franchise, Jakob Bobkowski lifted the Newcastle Eagles Academy Player of the Year award.
"If the celebration dinner was a long overdue opportunity to celebrate the franchise's past then we're always looking to the future," said Paul. "When I look at the young players coming through, the work of our Foundation and the success of the Central Venue League it's clear that the future is bright."