So, what's in a name or is it where there's a Williams there's a way! Kai became our fifth signing of the summer to be announced last week once again joining his bro' in the same ranks and bringing that Eagles continuity to the roster that Fab, Dave, Ian and dare I say I, like.
We know have three returnees from last season or is it four considering that Fab has commented on the last three signings? We also have an ex-Eagle returning to The Nest in Wor Fletch and let's face it no-one knows and understands wor system better than him other, of course, than those who draw it up!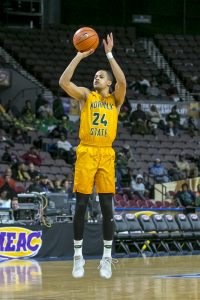 Which leaves, for the moment, one new fledgling Eagle in the shape of rookie Kyle who also happens to be called Williams. At this stage I'll say there's no truth in the rumour that Yorick has been asked to come out of retirement and join the "clan!" Or at least I don't think he has.
Almost inevitably the question of how do commentators cope with the fact that we may well have three Williams all on the court at the same time? Well, a little insight here, Livebasketball.tv advise us 'tators to give the full name when the player takes to the court and then just use his surname thereafter. Hmmm?
So, Williams finds Williams who skips it on to Williams who finds Williams inside. William puts up the shot but it's short and comes off the rim. Williams is in first for the rebound but can't put it back so finds a wide-open Williams in the corner and Williams knocks down the triple, I think not!
The professional within me, which doesn't actually exist, probably means I'll use full names as often as possible but don't be surprised if in the heat of the battle and the momentum it becomes Jamal – Kai and Kyle. I think I can be excused that? Also gives me a nice new #. #MyMouthMyRules.
Mind you I have no idea what I'll do when The Raiders come to Toon with their new rookie Jamal Williams!!! Bridges and crossing them when I come to them springs to mind!
On the subject of player signings I'm sure you're all more than anxious to hear the next one. Believe me when I say, "so, am I." Irons in the fire, ink not dried, verbal agreements, not over the line yet are all expressions which spring to mind but don't worry we think we know were we're going and I think you'll all be happy.
Let's take a slight different look at it shall we? By my reckoning from last year's team AJ, Drew, Saah, Themba and Zarko have still to find jobs. Now, you can speculate all you want but for me I'm thinking those five I would imagine are all keen to secure jobs somewhere and I'll be surprised if they don't. We'll wait and see.
Two we know for certain aren't coming back. Jay has got himself a decent gig with Chartes in the French ProB League and will line up alongside a certain Mo Walker, a centre that terrorised The BBL when at Wolves a few seasons back. It looks like a decent club and a good move for Jay and we wish him well for the forthcoming season.
Jure has also secured himself what looks like a great situation for him. Playing in his home town Zagreb in the Croatian Premier League for KK Bosco Zagreb looks like an ideal place for him to land and again we wish him the very best of luck for the new season.
All of which probably just adds to the mystery, mystique, conjecture, anticipation and excitement at who we still have to announce. Oh what fun this all is!
Now, believe it or not, I don't just throw these blogs together. I actually plan what I want and need to say and have a structure in mind when I set off. Usually I manage to cover everything I want to cover although as Eric Morecambe might have said "not necessarily in the right order." And so it is proving already!
That's because I wasn't really going to mention other club's signings but as I typed and Jamal the Younger was announced at Plymouth I began to wonder. Plus isn't today the day when London City Royals are due to make the announcement that is going to shock and shake The BBL?
Knowing my luck it'll either be announced as I'm typing or posting or just after I have posted so that I'll be out of date almost immediately. Mind you for those that think I could never get a date being out of and not up to mean I have two dates already.
Of the other BBL Clubs there have been some interesting signings that makes the league this season very intriguing. The Rocks for instance bringing in three brand new imports, The Raiders completely revamping, Giants looking like they mean business are all moving forward.
Leicester are complete and interestingly enough with no obvious starting PG but three very solid "Brits" that can all do a decent job at that position. Larsson is a big man that came perhaps slightly out of leftfield but Robbie P knows so should be trusted.
Leaves Shane Walker out in the cold for now though, or does it?
Cheshire look to be going down a familiar route even if the personnel are no familiar to them they are too a lot of BBL fans. Similar at Sheffield too with a very solid looking Atiba themed line-up being put together. Both still have slots to name so a surprise and a new face or two could well be on the cards.
Bristol too seem to be mixing a revamp with some exciting new recruits and consolidation and that's the way Lions seem to be going too although they as with Surrey have not announced a lot at the moment, what they have announced looks good ad it's nice to see Quincy Taylor back in The BBL.
The Royals need to regal us with their intentions and let us see if all the hype is going to be justified and then we have Worcester which just seems to get curiouser and curiouser! They've signed seven and some very promising looking players at that but are still to announce a coach.
Is this the first sign of The BBL heading towards Premiership Football preferences? As in "we'll sign the players and then appoint a coach who needs to work with them?" Perhaps it's just my mind but the situation down at Wolves does really interest me most of all.
If The Royals land their targets then one thing I think we can say for sure is that the league overall looks very, very competitive and there is no obvious wooden spoon candidate in my honest and humble opinion.
All of which brings me back to us and let's talk pre-season. We've certainly set up a tough one and one that should see us well versed with each other and ready for opening night. The trip to Belgium is super exciting and will be very tough indeed. I'm going to cover this in more detail in another blog nearer the time but I have to admit this is very mouth-watering indeed.
The chance to test ourselves against two high quality sides in their own country from a league that is well respected and funded is an opportunity that was too good to turn down. It will be a great opportunity to find out a lot about how we're going to shape up and bond for the season ahead.
I'm very much looking forward to, I hope, daily blogging from Belgium and bringing you all some great reportable insights during that trip. One thing that has excited my Mam about this trip is that Charleroi's Head Coach Brian Flynn is married to former woman's tennis superstar Kim Clijsters. Mam seems to think I should be getting excited at the prospect of meeting her?!?!
As I said I will cover Belgium in more detail at a later stage but I did notice Charleroi have signed Alex Hervelle a Belgium international that I saw playing at a very high standard for Real Madrid a few years back in the Copa del Reyes which probably shows just how tough a trip this is going to be.
Then it's back to Blighty and more training before nipping down the M1 to play Sheffield on a Friday night which will obviously be a game where both sides will be sussing each other out. Two days later and we finally give our home fans the opportunity to see the 2018/19 Eagles in home territory.
Our good friends Team USA Select first followed two days later by the return friendly with The Sharks. Tickets for both these very appealing games are now on sale and at proper bargain prices too especially for season ticket holders. I understand they are selling fast so get moving and get them bought.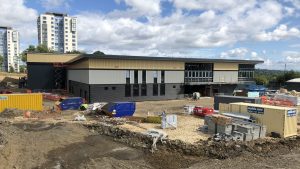 Neither of those games of course will be played in The New Arena. However, patience is a virtue that brings rewards and I'm sure you all know by now that "Wor Hoose" has long been in the planning so surely we can all wait a few more months?
It's looking great so far and every day that passes it looks even better. We're very excited about it naturally even if it's a stressful last stretch to get there. We know it'll be worth it in the end and will open up endless possibilities for our progression.
Well, that's it for now but I promise or should that be threaten that I will return sooner than you may think. After all, just like The New Arena, with each passing hour we get closer to the new season and the news around The BBL keeps coming thick and fast!