| | | | | | | |
| --- | --- | --- | --- | --- | --- | --- |
| Eagles | 20 | 21 | 15 | 17 | 73 | Loss |
| Cheshire Phoenix | 23 | 14 | 17 | 26 | 80 | Win |
Seriös Group Newcastle Eagles fly into Europe for the first time next week on the back of a first defeat of the domestic season.
Cheshire Phoenix dug in during a scrappy fourth quarter to stun the Vertu Motors Arena faithful.
And Marc Steutel must rally his troops and hit the reset button ahead of Wednesday's clash against Lithuanian side Šiauliai.
The hosts started Jordan Johnson alongside Ricky McGill in the backcourt with Devin Whitfield retaining his starting five spot.
And although Marcus Delpeche went straight to the bonus stripe to open up a 2-0 lead, it wasn't long before Phoenix began to find their range from downtown.
Ben Thomas' side have a reputation for raining in triples and the visitors converted five of 13 first quarter threes.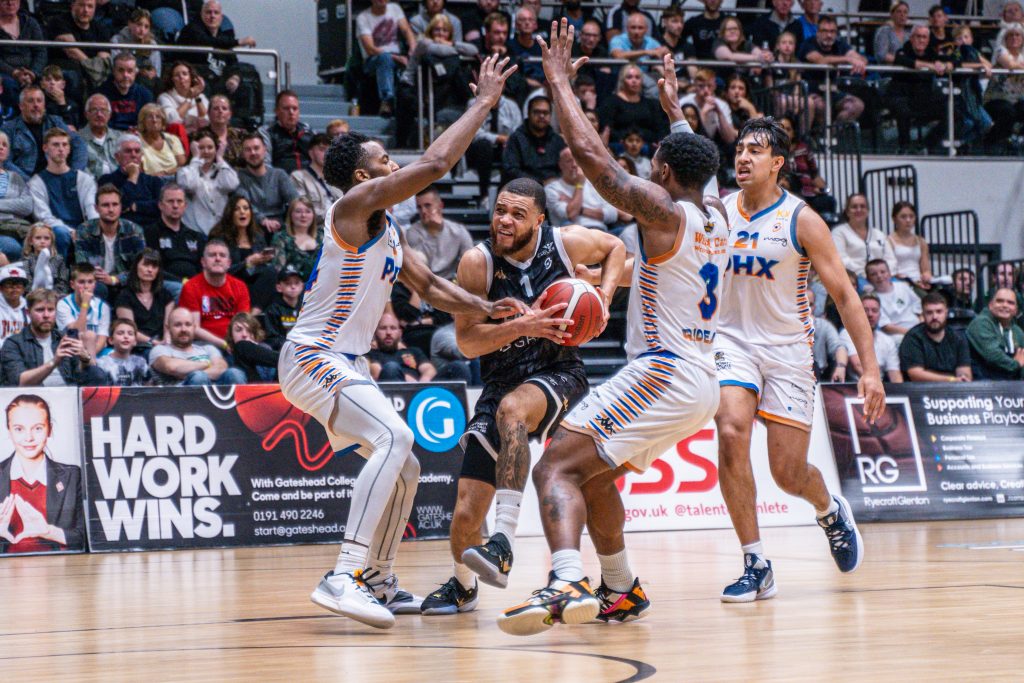 Johnson's 12 points had kept the men in black within touching distance and the US shooter — MVP at the Flyers seven days earlier — levelled at 31-31 midway through the second period.
And despite a frustrating first half for big man Tajh Green, late buckets from McGill and Delpeche paced Newcastle to a four-point lead at the half.
The first of four games in 10 days for the Eagles followed battling back-to-back wins against Sheffield and Bristol.
But Steutel's men always knew Phoenix would be a tough nut to crack — despite stripping Thomas' roster of prize assets Larry Austin Jr and Will Neighbour during the summer.
And in all-action Aaryn Rai the visitors boasted the standout player of another eye-catching opening 20 minutes.
The rising star of the British Basketball League converted a buzzer-beating two-pointer to reduce Newcastle's lead to 56-54 heading into the fourth period.
And Cheshire's talisman played a key role down the stretch as Phoenix stayed strong from the line to close out an ill-tempered affair.