Leading advisory firm WilliamsAli Corporate Finance made a slam dunk over the last twelve months in helping to raise £10,000 in much needed funds for the Eagles Community Foundation.
The Newcastle-based independent corporate finance boutique has proven that its wide professional network extends beyond dealmaking, having brought together firms from across the region to raise such an incredible amount for the charity over the past year.
"We have been overwhelmed with the generosity of our network in helping us to raise such a significant amount for an often overlooked charity", said WilliamsAli Co-Founder, Phil Williams.
Having selected the Foundation as its Charity of the Year, WilliamsAli's calendar of fundraising captivated the North East's business community in supporting the Eagles' region-wide junior basketball participation and outreach programmes.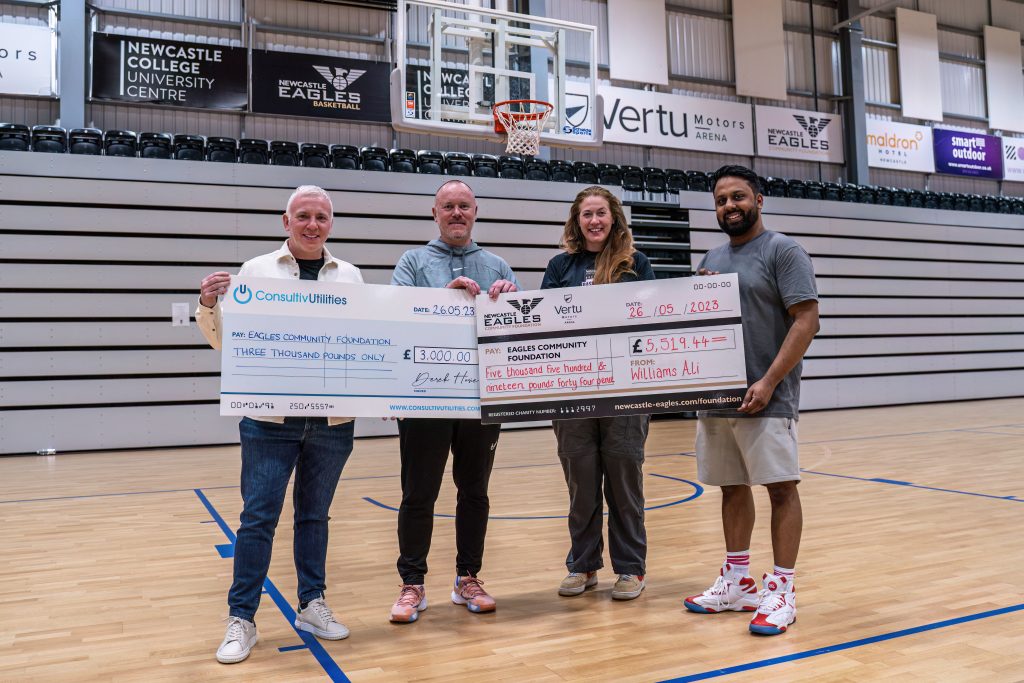 "We know that this money will go directly to supporting young people within our community at a time when this intervention has never been so vital", Williams added.
"We have spoken directly to inspiring youngsters who explained to us how the Eagles Community Foundation has transformed their lives for the better, so we know the impact this can have."
A Ryder Cup-style golf day got the ball rolling back in September and the fundraising followed right through to this summer's epic finale of a 25-team basketball tournament featuring players from the region's professional services firms at the iconic Vertu Motors Arena, the home of the Newcastle Eagles.
The WilliamsAli 3×3 Basketball Challenge was an overwhelming success, with recruitment specialists Jackson Hogg crowned the winners after an exciting afternoon of action. The event will now be a permanent annual fixture for the Newcastle professional services community, securing a legacy of future fundraising for the charity for many years to come.
With a focus on fun and participation, the fundraising efforts of WilliamsAli over the course of the year totalled £10,000 with donations from around the business community being received, including energy consultants Consultiv Utilities making a surprise generous contribution to the total at the recent tournament.
"It is a breathtaking amount and it will make so much difference to our young people by helping us continue to deliver and grow our programmes", said Sam Blake, Chief Executive Officer at Eagles Community Foundation.
"This huge boost of support from all the businesses who got involved this past year will enable the Foundation to do so much in our community, right across the region.
"We cannot thank WilliamsAli enough for making us their Charity of the Year and are already looking forward to the 2024 WilliamsAli 3×3 Basketball Challenge."
To find out more abound fundraising for the Eagles Community Foundation please email [email protected]