Going into the Christmas holidays there are often thoughts cast by players that haven't been able to get home to be with their families and how it can be tough to be a pro-player at times. For one young man from the North-East that's equally true and he's not even a professional.
Not yet he is anyway but if he continues in his current vein he could well be when he comes out of college in three and half years' time. Who is that young man? None other than Eagles Academy Graduate, Tosan Evbuomwan.
The young 6' 7" forward, a former Newcastle Royal Grammar School pupil, is currently residing in Princeton, New Jersey, USA and continuing both his basketball education and academic development at prestigious Ivy League Princeton University.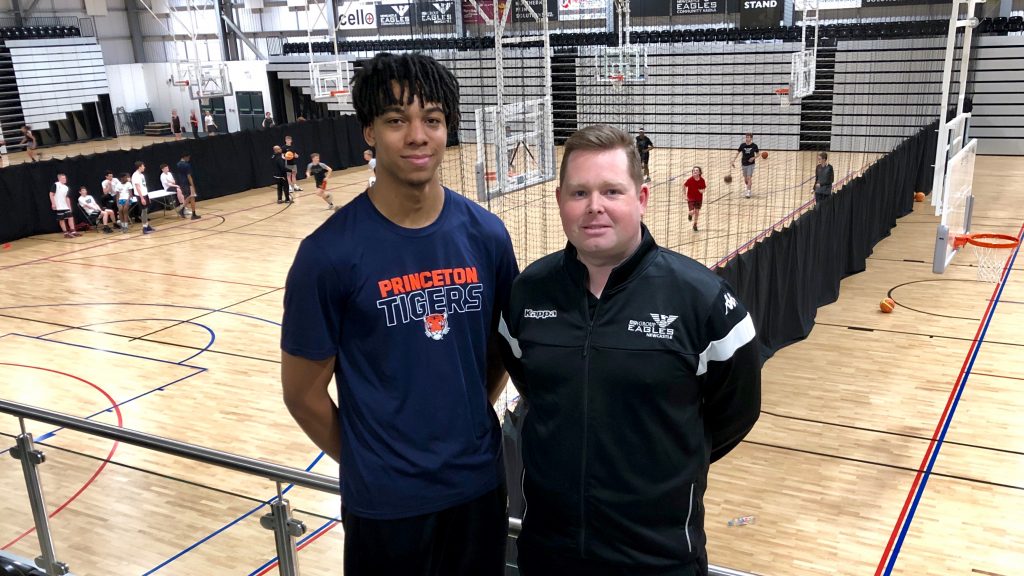 Both facets of that life are currently going well and although Tosan describes himself as "very busy," he seems to be enjoying his rookie year out in The States both on and off the court even if at times combining academics and playing time can be difficult.
On the basketball court the Princeton Tigers are 3 – 8 from their 11 games so far which obviously means as a team things could be better. However, for Tosan personally things have gone really well indeed.
After coming off the bench to good effect he's actually made the starting five in recent games and is averaging 5.9 points and 2.6 rebounds in his rookie season with three double-digit scoring efforts thrown in. An excellent start to his college career.
We managed to catch-up with Tosan and find out a little bit about his life and feelings about his time so far at Princeton starting with basketball and asking how he feels personally despite the team's tough start.
"I'm pleased of course that I've been able to contribute to the team and been able to start some games this year. The training is tough and competitive as to be expected at such a high level and important in order to improve individually and as a team."
Tosan is clearly enjoying the whole opportunity at the moment.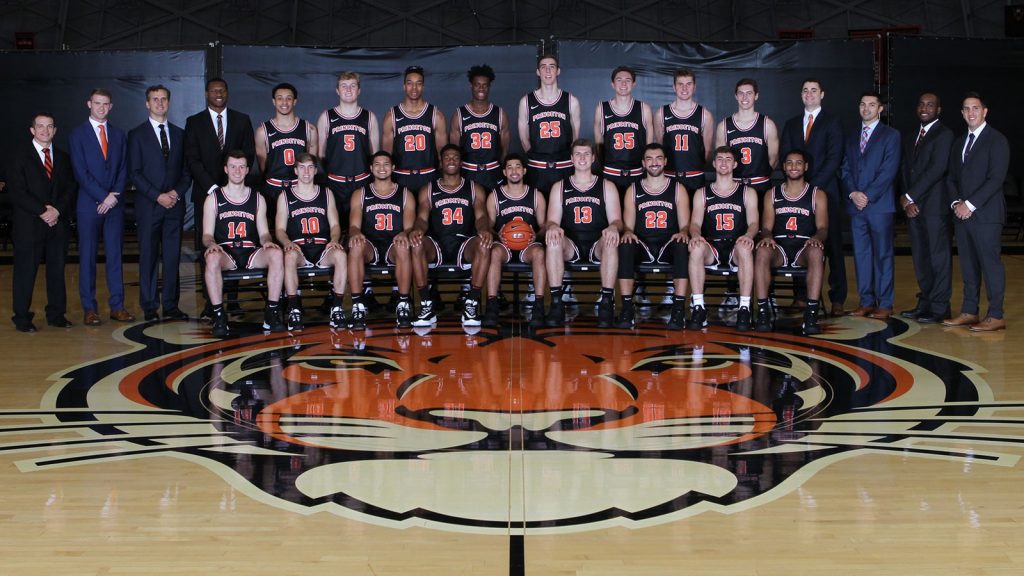 "The experience has been amazing so far, to be able to compete every day and be a part of such a close team is really fun. The whole team is close, everyone gets along well-off court and hold each other accountable on court, especially the seniors."
It's not just a different way of basketball life Tosan has to contend with. There are his studies which as an intelligent and committed student he's determined to do well in and also being so far away from home and in a different country. He feels he's coping so far.
"Being in America really isn't as big a change for me as I anticipated. I have not come across any major cultural shocks and I'm really enjoying my time here. It feels like I've been here for much longer than the 4 months it has been."
"As expected, balancing academics and basketball is challenging, but certainly doable as long as you are efficient with your time."
Efficiency, determination and focus. Attributes that those that know him, know Tosan has in abundance whether it be in the classroom or on the basketball court and he has clear targets with regards to his game hopes for the rest of the season.
"The goal for the remainder of the year is to help my team win an Ivy League championship in whatever way I can and make the NCAA tournament."
One thing we can be sure of on this side of the Atlantic is that we all wish Tosan the very best of luck and will keep abreast of his progress as the season goes on.