There has to be real concern for Newcastle Eagles and their head coach Ian MacLeod after his new-look roster slipped to their third consecutive defeat on the road in Manchester last night. It means they are still winless this season and are now rooted at the bottom of the BBL Cup North Group.
They have Cheshire Phoenix coming into Newcastle this Friday in another Group game that they can't afford to lose if they are to keep their hold on The BBL Cup they won last season. It's going to be a week for contemplation, review, soul-searching and tough practise as MacLeod and his coaching staff look for some answers and reaction from their players.
Once again there was promise and potential shown at times but there was also periods where clearly the Eagles were not good enough. This showed particularly on the defensive end as they conceded over 90 points at the end of the court where they normally pride themselves on performance.
It was Giants that got the scoreboard rolling when Martaveous McKnight hit a three-ball from the corner but Eagles hit-back with a 6 – 1 run, Eagles Captain Rahmon Fletcher with 4 and a deuce from Terrell Vinson to take their first lead of the night.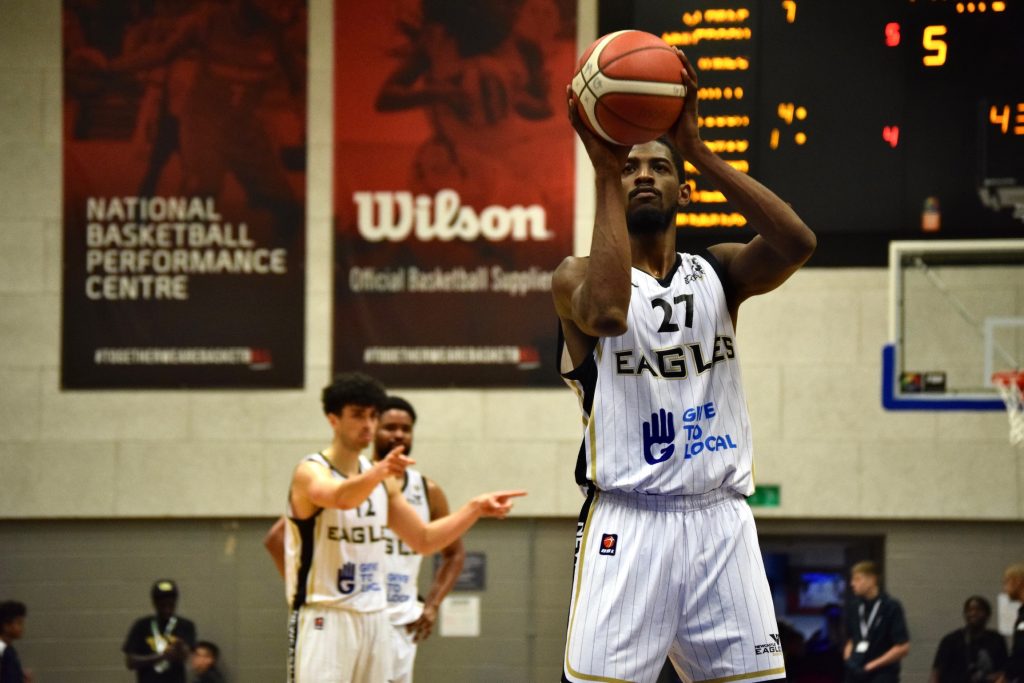 The game swayed back and forth from then until a 9 – 0 Eagles run that included a thunderous dunk from Duke Shelton put them up by 17 – 11. The first period ended with two Kyle Williams free-throws that maintained that six-point advantage at 22 – 16.
After Williams and ex-Eagle Will Saunders exchanged triples it was Fletcher driving his side forward that created a gap for Newcastle to work with. His backcourt partner Wes Person Jr. came to the show hitting three of four from beyond the arc during the second period. But it was Vinson's smart "and-1" play that gave Newcastle their biggest lead of the half at 38 – 25.
At this stage it looked good for the visitor's but Manchester clawed their way back into the game and reduced the deficit to 51 – 43 as the team's headed to the locker rooms at the half-time buzzer.
Period 3 was to be the one that ultimately made the difference in the game especially the early going where Mcknight inspired his side to a superb opening salvo that saw them turn the game around in the blink of an eye.
It was still an eight-point gap almost two minutes into the third period when The Giants came a-trampling. Two 8 – 0 burst either side of a Fletcher basket meant a fourteen-point turnaround and a Manchester six-point lead.
The introduction of veteran forward Darius Defoe and his inter-play with Fletcher brought Newcastle back and the sides went into the final period with the home side holding a slender two-point lead.
Corey Johnson and Person, having his best outing in an Eagles shirt thus far had their side back in front as the final ten minutes began to unfold. Louis Sayers hit five points as once again Newcastle looked to take control and Person's last points of the game gave them another eight-point lead with a smidgeon over five minutes to play.
But Manchester's tough starting five knuckled down with Josh Steel, Jamell Anderson and GB International Captain Dan Clark hitting big shots served up Mcknight and the ever-increasing influence of point guard Tyrik Armstrong. The Eagles got into foul trouble and crumbled.
The last four minutes and forty-four seconds saw Giants blow Newcastle away with a 15 – 2 finish to the game that condemned MacLeod's men to a defeat that showed they have plenty of work to do to get their season up and running after another tough defeat.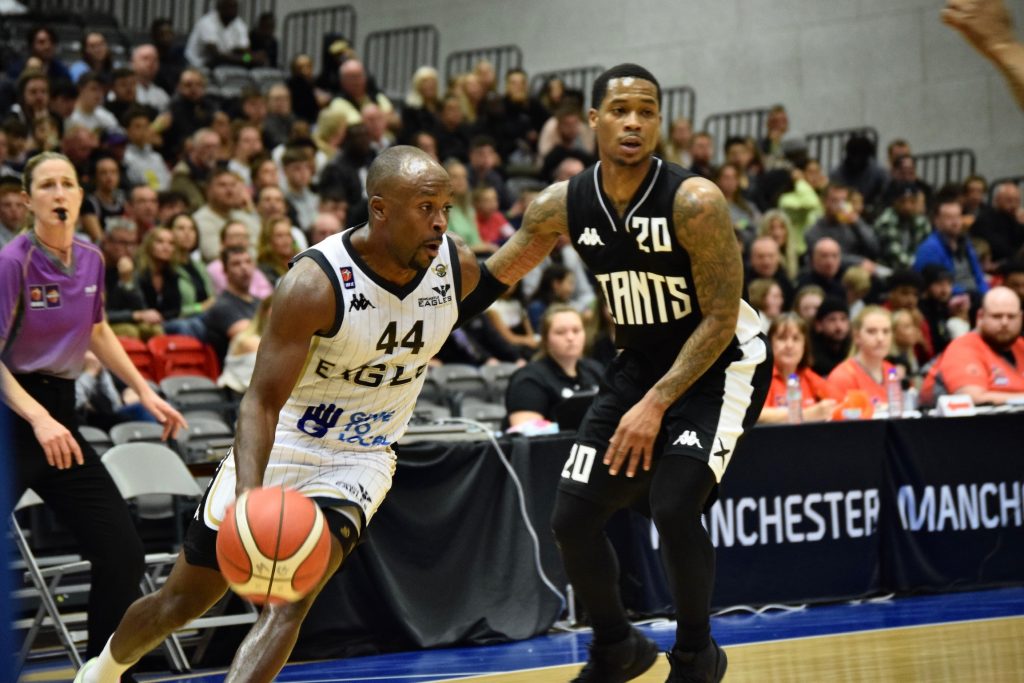 Person led the Eagles who actually had six players in double figures. Defoe and Sayers were effective from the bench and Fletcher kept pushing throughout but had an unusual seven turnovers to go alongside his double-double of 10 points and 10 assists.
Shelton was the game's high rebounder with 13 for the Eagles but in truth the contributions from all needs to go up a few levels. It's still early days in the season and MacLeod will certainly be getting a better feeling of what's required as each game passes but Newcastle need a win.
The Eagles are back in action this Friday night as they welcome Cheshire Phoenix. Tickets are available now from the box office.