Newcastle Eagles were the architects of their own downfall as a dreadful second quarter dashed any hopes of a first league win under Noelia Cacheiro.
The visitors failed to hit a basket from open play during period two as Essex Rebels laid the groundwork for a convincing homecourt win.
And Cacheiro and her coaching team have work to do with Ebony Horton's Sheffield Hatters heading to the Vertu Motors Arena on Saturday.
Twelve points, nine boards and four steals from consistent Croat Dora Cipcic wasn't enough to prevent Newcastle from slipping to a seventh league loss of the season.
And even a strong second half showing from captain Marina Fernandez failed to slow the rampant Rebels.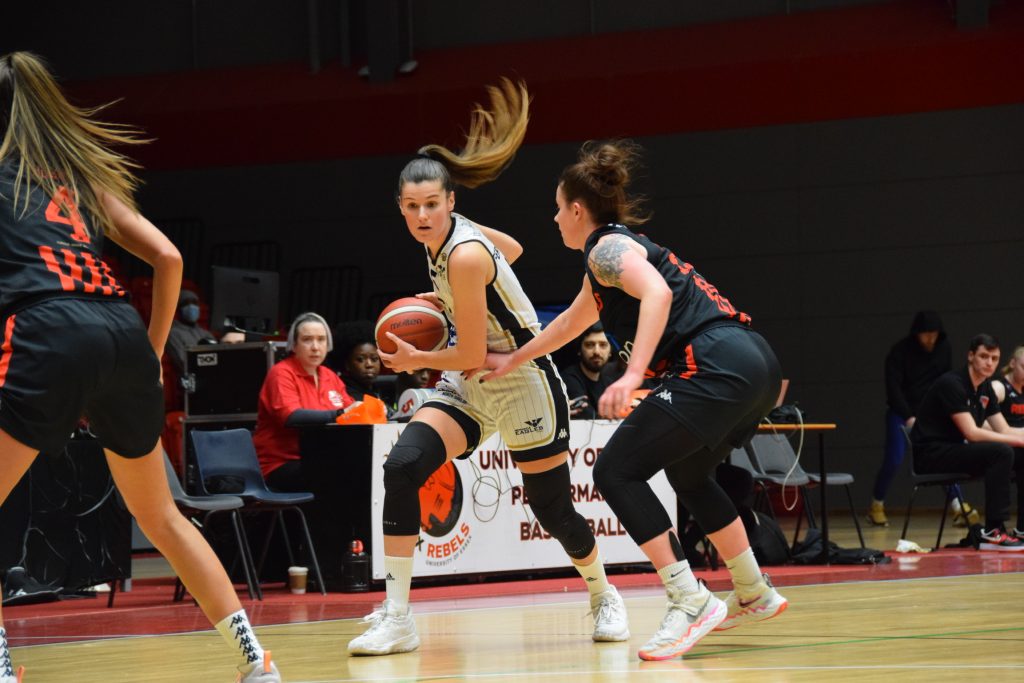 The Eagles shot just 19 per cent from the floor and lost the battle of the boards 57-47 on a night to forget in Essex.
But in the face of few positives, 13 rebounds for January signing Layne Murphy suggested the US forward can become an increasingly influential player for the women in black.
Ori Chukwu-Etu was drafted into Newcastle's starting five as the Eagles hit the court for the first time in four weeks.
But shooting guard Jessica Eadsforth-Yates failed to travel south after picking up an injury in practice.
Familiar face Ruth Thornley was back on the bench after re-signing for Newcastle last month and Leila Benyahia suited up in an Eagles vest for the first time.
A tight opening period saw both sides trade baskets with a flurry of three-pointers igniting an initially tepid mid-table clash.
Ashleigh Munns and Carla Bieg Salazar hit big back-to-back triples as the Rebels raced into a 13-8 lead.
But Maddy McVicar and Fernandez responded with a brace of arcing threes to trim the Essex lead to a point.
Tom Sadler's side stayed cool under pressure to take a 22-17 lead into the second quarter before the hosts ruthlessly tightened their grip.
Newcastle's offence dried up after the restart as fired-up Essex sucked the life out of an increasingly one-sided contest.
Nothing came off for Cacheiro's side as shot after shot missed the target during a desperate passage of play.
In fact, Chloe Gaynor's brace of free throws was all the visitors had to show for an instantly forgettable second period.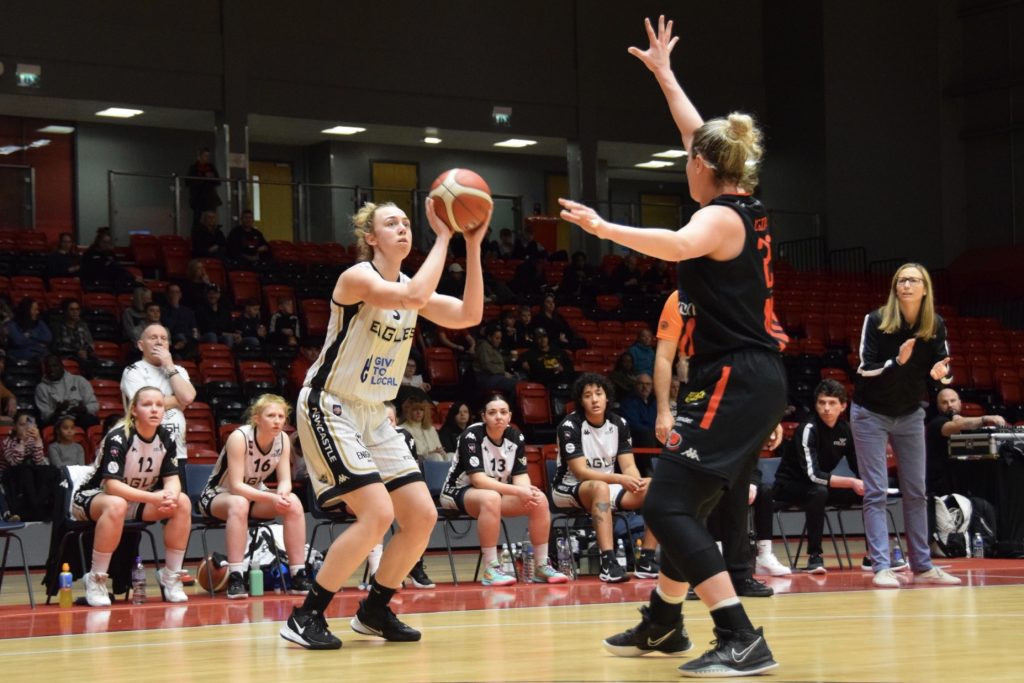 Newcastle were held scoreless for the final nine minutes of the half and it was difficult to see how the Eagles could find a way back into a clash that suddenly seemed beyond a misfiring roster.
The Rebels — with Lucrezia Costa a constant threat — led 38-19 heading into the locker room thanks to a punishing 16-2 scoring burst.
But with pride at stake, Newcastle skipper Fernandez launched a bullish rearguard action to keep the game alive.
The Eagles' Spanish star sank 10 third period points as the visitors fought back to win the quarter 13-9.
And Fernandez's determination to haul her team back into contention proved to be a rare highlight.
Ultimately it was too little too late as the Rebels redoubled their efforts to close out a potentially pivotal win in the race for this season's playoff places.
The hosts dominated down the stretch to clinch a one-sided fourth quarter 22-12.
And coach Cacheiro must hope that Eadsforth-Yates and long-serving guard Rachael Bland return to action sooner rather than later with a series of big games on the horizon.
The Eagles host northern rivals Sheffield Hatters in six days before hitting the road ahead of back-to-back fixtures at Gloucester and London.
But Newcastle need to rediscover their scoring touch — and fast — if they are to stay in the mix for a top eight finish.