Abby Lowe came back to haunt Newcastle Eagles as Durham Palatinates eased to an impressive Trophy win in the battle of North East basketball's WBBL heavyweights.
Lowe hit a game high 23 points less than two weeks after swapping the Eagles for the Palatinates in a surprise mid-season move.
Watch the Eagles vs Palatinates Mini-Movie:
And there was no 100th career win for a disappointed Chris Bunten as Newcastle's eight-strong roster failed to build on a confidence-boosting win at Manchester Mystics.
A bumper crowd hit the Vertu Motors Arena for round three of this season's series between two fierce derby rivals.
Newcastle had won both of the previous meetings by significant margins — including a convincing 16-point triumph on the road in November.
Watch highlights of Eagles vs Durham Palatinates in the BBL Trophy First Round:
But after both sides bagged impressive victories the previous weekend this always looked like a tough tie to call.
So it proved.
The return of Lowe added extra intrigue with the GB 3×3 star back on Tyneside after quitting the Eagles earlier this month.
And all eyes were on the fast-paced guard after she dropped 38 points on debut for the Palatinates against Nottingham.
Ironically it looked like the occasion got the better of Lowe in the early stages as she picked up two fouls inside a minute.
Benched after just 119 seconds, Durham's new signing was forced to look on from the sidelines as both teams struggled to find their range.
And for long periods of a scrappy first period it appeared neither side was fully focused on a winner-takes-all Trophy clash.
Newcastle converted just five of their 17 field goal attempts as a roster still coming to terms with a mid-season rebuild looked hesitant on offence.
But Durham were finding it even more difficult to make a breakthrough as the visitors shot just 15 per cent from the field.
That the Eagles led 12-8 following a forgettable opening quarter was more due to good luck than sound judgement.
And Bunten must have hoped for a fast start from his WBBL Cup finalists as the second period got underway.
The experienced playcaller got his wish as a 13-0 tear saw Newcastle finally take control with Jessica Eadsforth-Yates hitting brilliant back-to-back triples.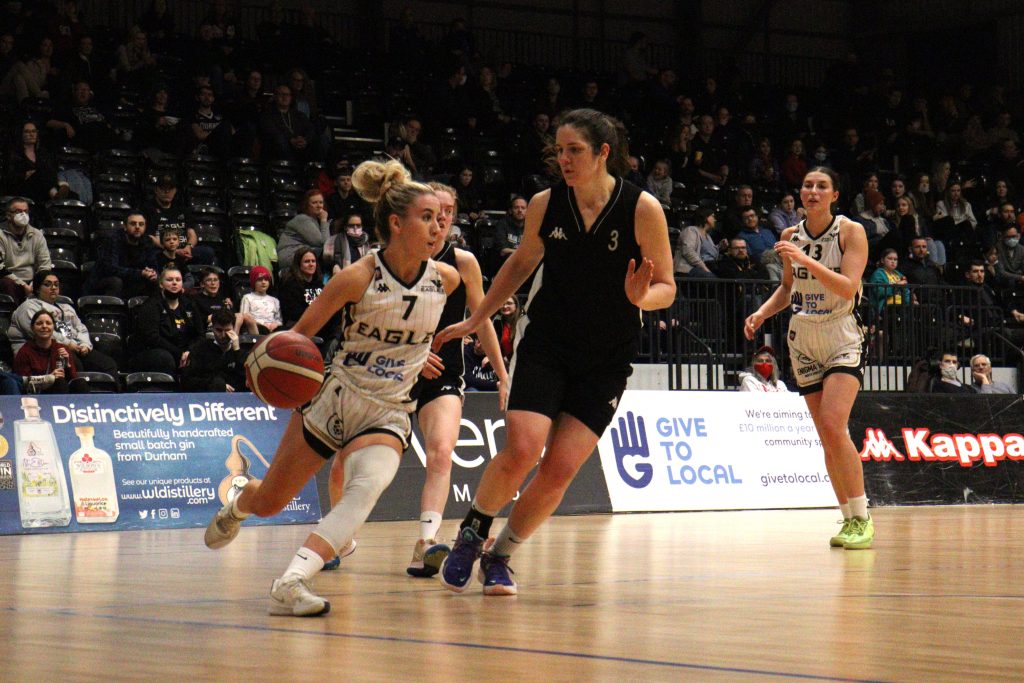 But the busy Lowe was back in the game and with her new team trailing by 17 points the ex-Eagle suddenly burst into life.
Three three-pointers dragged Durham back into contention and the Palatinates trailed by just three at the half.
Lowe took 10 points into the locker room after that inauspicious start and she was at it again after the restart — moving to 20 points to lead all scorers midway through the third quarter.
Durham had turned a fascinating game on its head as Lee Davie's side finally found their touch around the basket.
And it was the livewire Lowe who looked increasingly dangerous as the hosts struggled to contain their former team-mate.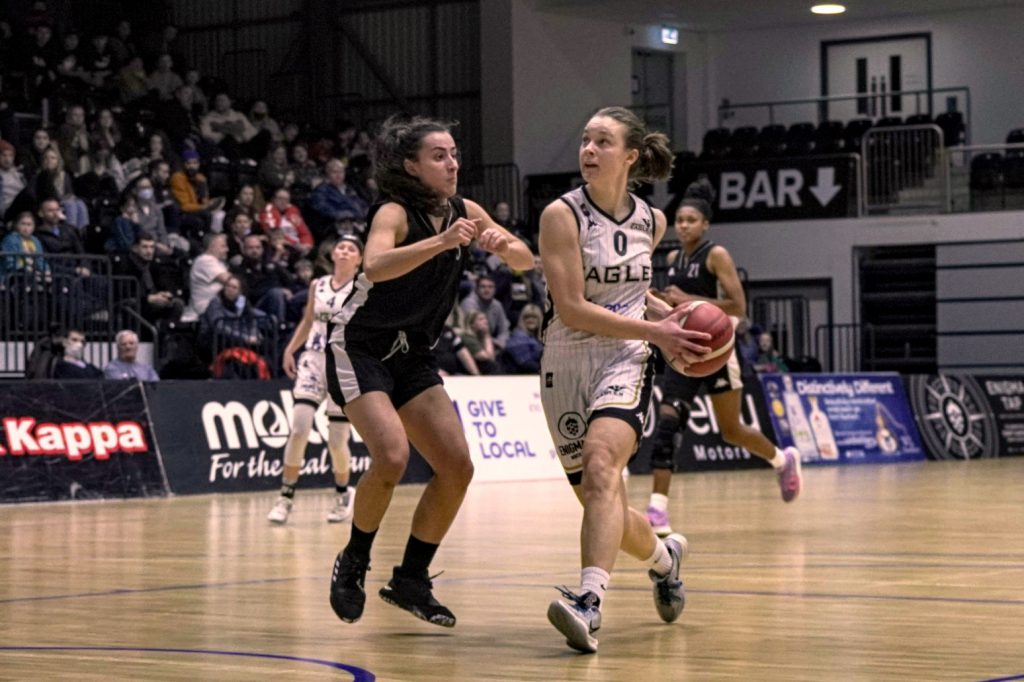 Palatinates opened up a 10-point lead on the back of a dagger three-pointer from Katie Bennett.
But Newcastle only had themselves to blame as a series of errors crept into their game.
And the home side headed into the final period nine points down and with an eye-watering 24 turnovers on the stat sheet.
Durham opened up their biggest lead of the night with two-and-a-half minutes on the clock as Bennet made no mistake in the paint to fire her side 65-52 ahead.
But the night belonged to the returning Lowe as a player who craved more court time on Tyneside delivered a timely reminder of her undeniable talent.