| | | | | | | |
| --- | --- | --- | --- | --- | --- | --- |
| Newcastle Eagles WBBL | 9 | 9 | 15 | 12 | 45 | Loss |
| London Lions WBBL | 23 | 33 | 18 | 26 | 100 | Win |
London Lions gave Newcastle Eagles a lesson in total team basketball as the title favourites cruised to a sixth straight league win.
One of the most talented rosters in WBBL history headed to the North East without Holly Winterburn, Leah McDerment and Valentina Klocker.
But it mattered little as a team tipped to win this season's clean sweep brushed aside shellshocked Newcastle with customary ease.
A repeat of last season's WBBL Playoff final afforded Mark Clark's star-studded side the opportunity to go back to the top of the Championship table.
And the Londoners controlled the game from tip to buzzer on the back of Jo Leedham-Warner's game high 23 points.
London arrived on Tyneside with just eight players following a heavy Euro Cup defeat in the Czech Republic earlier in the week.
But to describe the Lions' injury-hit roster as weak would be stretching the point.
International quality and experience was in abundance as the visitors set about their warm-up in determined style.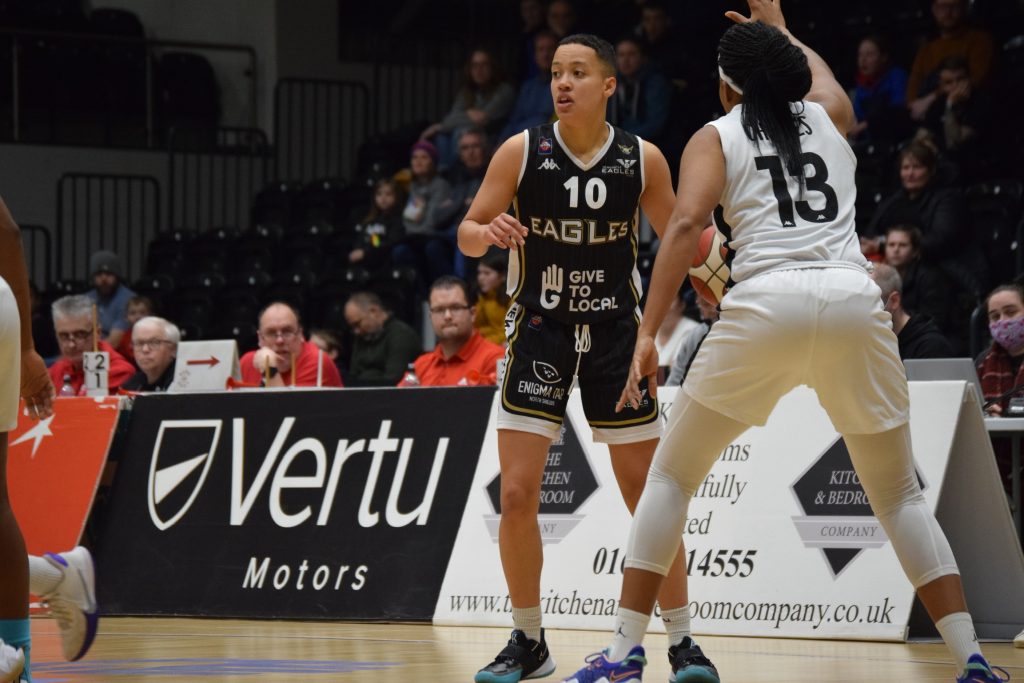 And a starting five featuring 2021 WBBL Playoff final MVP Shanice Beckford-Norton and fellow GB stars Leedham-Warner, Chantel Charles, Kennedy Leonard and Azania Stewart looked as good on court as it did on paper.
Nevertheless, Newcastle started well with Chloe Gaynor's defensive intensity in the paint reaping six first quarter rebounds.
Disappointingly, the hosts were nowhere near as effective at the offensive end as Chris Bunten's side missed far too many open looks.
And almost five minutes had elapsed before Anna Popovic put the first Eagles points on the board with two from two from the bonus stripe.
London, by contrast, were red hot from beyond the arc — hitting three triples on the bounce to open up an early 9-0 lead.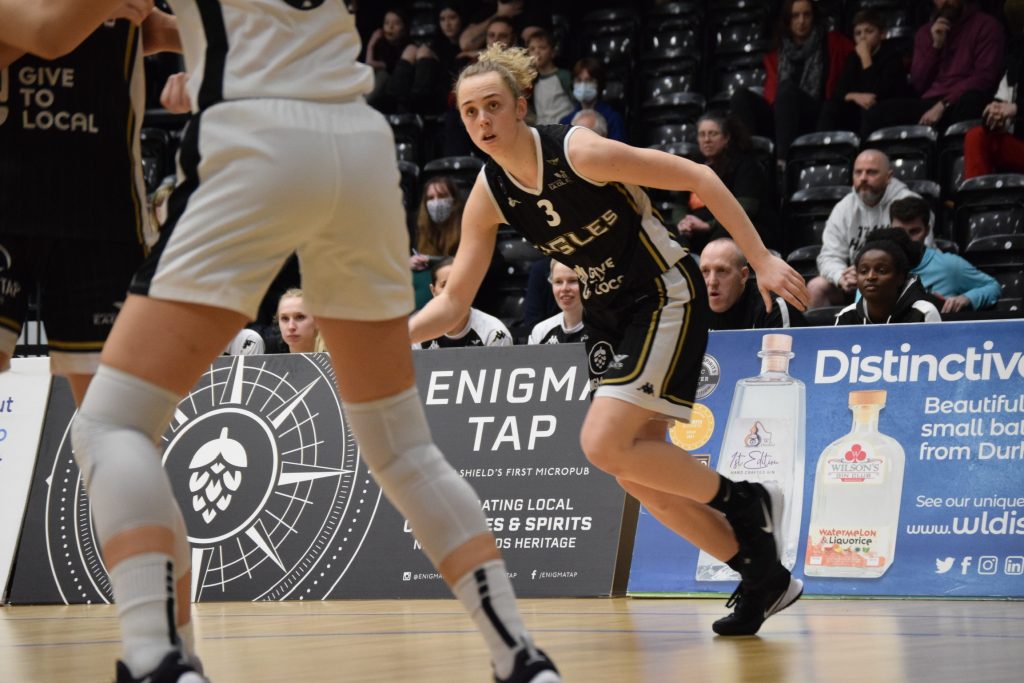 Leedham-Warner sank back-to-back threes as the Lions moved the ball with pace and purpose.
And Newcastle had no answer to a team as well-drilled as it was well-disciplined.
London led 23-9 after the opening quarter with Leedham-Warner adding four rebounds and two assists to her nine points.
The Eagles, meanwhile, had converted only three of their 15 field goal attempts with Gaynor's gritty display under the glass a rare crumb of comfort for the vocal home support.
Worse was to follow during an equally one-sided second quarter as Stewart and Cassie Breen came to the Lions' party.
London's brisk ball movement and flawless shot selection frequently left the women in black chasing shadows.
And the utterly dominant Playoff champions took the period 33-9 to lead 56-18 at the half.
Bunten had hoped for some fight and focus from a team boasting three wins on the bounce prior to last night's clash.
But Newcastle, missing injured court general Maddy McVicar, lacked their usual aggression and London took full advantage.
To their credit, the Eagles emerged from the break a brighter and better organised team with Gaynor and Rachael Bland stepping up a gear.
And the WBBL Cup semi-finalists were unlucky to lose a competitive quarter 18-15 after finally upping the offensive intensity.
But any hopes that the Lions would take their foot of the pedal in the final period were dashed with Leonard, Stewart and Breen all bagging double-figure hauls.
And it was MVP Leedham-Warner who set the seal on a supreme showcase for women's basketball with the buzzer-beating basket that brought up a deserved century for buoyant London.