Newcastle Eagles Academy brought in their first win of the Elite Academy Basketball League (EABL) season at home to BMET Rockets on Wednesday night.
A solid forth quarter closeout at the Vertu Motors Arena saw EABL head coach Anthony Reed's side turnaround an exciting game.
Newcastle came out strong on the boards along with some execution inside to open the game on an 8-0 run, led by big man Omere with 6 points from the inside.
Despite the hot start BMET quickly found a rhyme tightening the game up to a 4-point differential at the end of the first (18-14).
An improved second quarter saw BMET up 1 at the half, 37-38, off the back of some tough defence and scoring from Moore and White.
Another tough 3rd quarter saw the Eagles with their biggest deficit of the game, 49-59, as BMET felt the game was in their hands.
A regroup in the 4th brought some great resilience from the the home team, closing-out the game with a 26-9 run with multiple line-ups seeing the floor.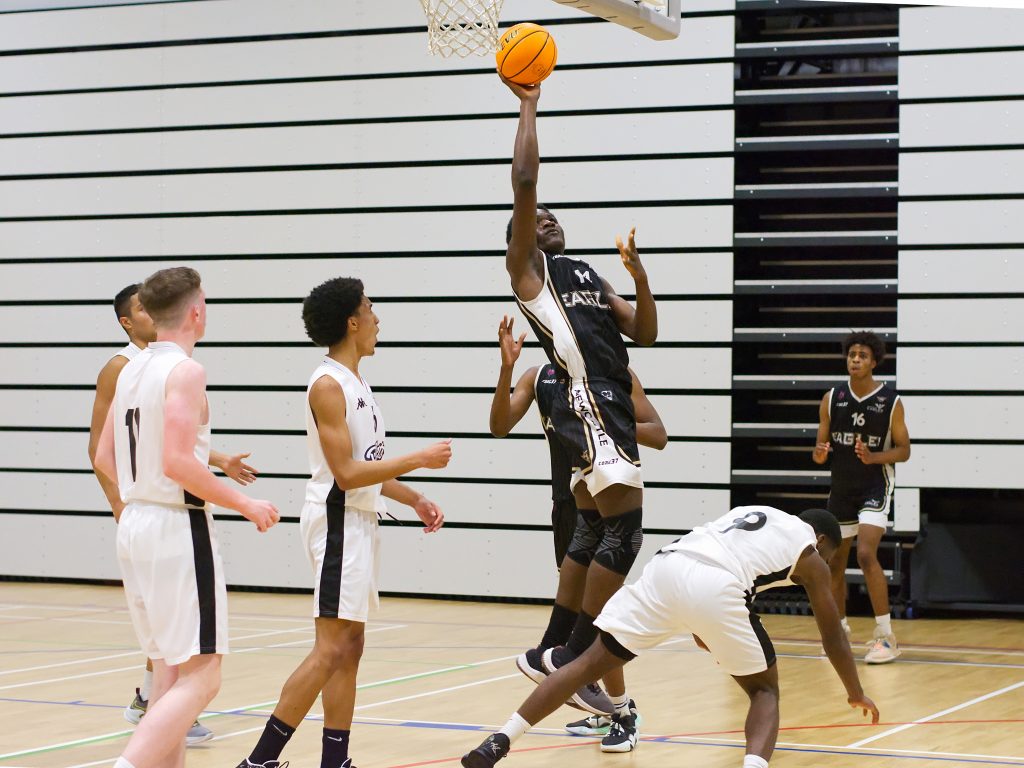 "Despite having a whole lot to work on, I am happy to see the guys stay together and grinding out their first win," said Coach Reed.
"Credit to the players for a great forth quarter. We all believe we have more in us, on to the next."
Find out more about Newcastle Eagles EABL team and the programme on their section of the website.