| | | | | | | |
| --- | --- | --- | --- | --- | --- | --- |
| Caledonia Gladiators | 29 | 9 | 16 | 19 | 73 | Loss |
| Eagles | 18 | 19 | 23 | 22 | 82 | Win |
Five wins on the bounce, four in the British Basketball League, the first time a side in The League has won back-to-back games this season and a move to a 7 – 7 record taking them to sixth in the League standings.
It was a superb winning weekend for Marc Steutel and his team and perhaps finished off after a solid home win over Plymouth on Friday with a signature statement win handing the Gladiators colours their first ever defeat on their own new court.
Watch highlights of Eagles at Gladiators:
Of course, no-one in the Newcastle camp will get carried away by this run particularly with London Lions away next up but there has been a great change in scenario in the last couple of weeks which has seen The Eagles look more like the team they were expected to be.
Still without Larry Austin Jr through a groin strain The Eagles other two mercurial and inspirational guards Jordan Johnson and Rickey Mcgill continued their super recent form.
Johnson in particular returning to his former Club to haunt them with a game-high 24 points and a virtually flawless display throughout the contest. Mcgill also helping spread the load with his tenacious and inciteful play.
Add in another nice night from Devin Whitfield and Tahj Green who were both in double figures and Eagles certainly has the platform to take what may have been a win that they would not have converted earlier in the season.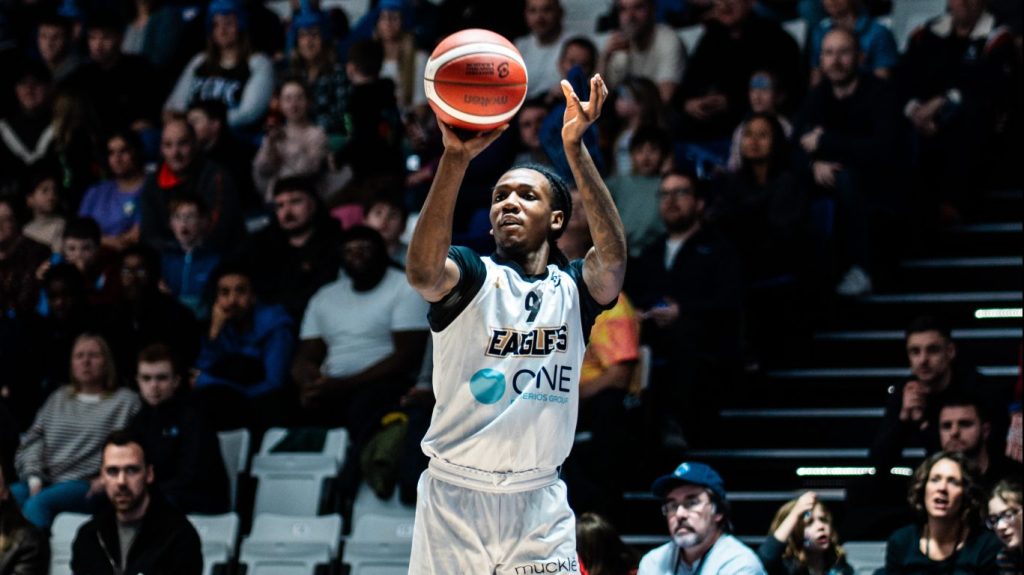 It all looked though as if they were going to have a struggle early on to dismantle this expensively put together Gladiators roster. A fierce rivalry has always existed between these two sides and this game showed that intensity early on.
There was little to separate the sides in the first quarter with the score tied at 17 points each when Caledonia unleashed a superb 12 points to 1 run to end the period ahead to lead by eleven.
Newcastle netted the first four points of the second period to hint at a comeback but five more points from the home side gave them the game's biggest lead at 34 – 22 with 5:53 to play in the half.
Another stellar highlights reel from JJ against his former franchise:
It was then that The Eagles took over or at least really began to assert themselves on the game. A superb 15 – 2 run brought them right back into the game as well as taking them into a one-point lead.
Gladiators did close the half with the final bucket but with only a one-point gap and twenty minutes left to play it was clearly anyone's game to take.
Again, in the third it was nip and tuck and with 6 minutes to go came perhaps one of the game breakers. Johnson hit a tremendous triple to level the scores at 47 points each and then was involved in an altercation with Prince Onwas of Caledonia.
The upshot being Onwas was disqualified from the game and the whole incident seemed to fire Johnson up even more as he led his side to a great finish to the third to get them up by six points with ten minutes to play.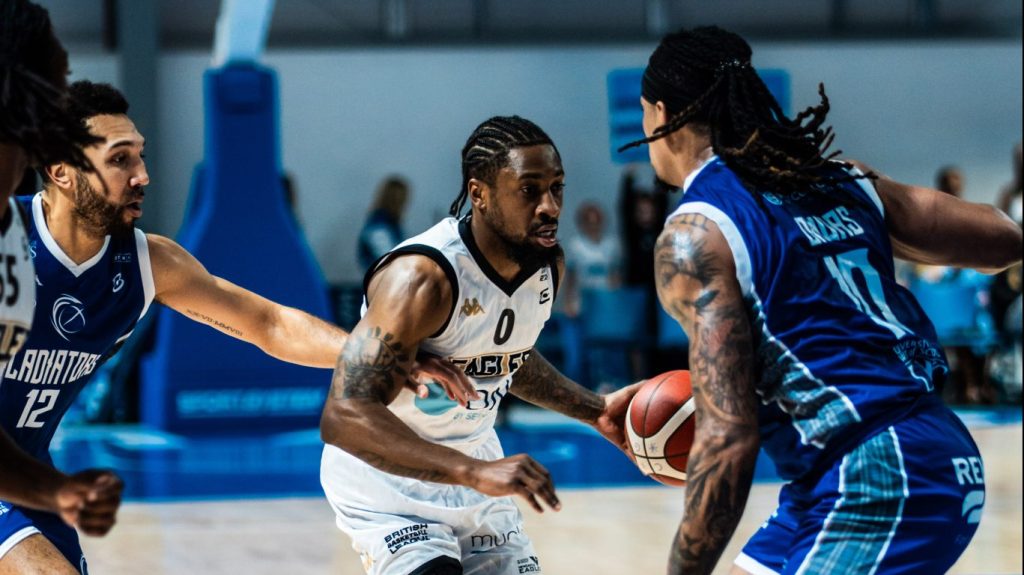 The Eagles were now the dominant force and continued to open up a gap. They had been 12 down in the second but as the game entered the final stretches they'd turned that around to lead by 11.
Gladiators thought weren't done and hit back again to close within two at 75 – 73. It was as close as they got as Mcgill, Johnson and Whitfield all combined for the last seven points of the game to take a memorable and well-earned road win.
A superb victory and from a coaching prospective one that Marc Steutel will have enjoyed immensely. After the first quarter his side only allowed the home side a further 44 points over the final three periods.
When you're defence is as good as that it helps make your offence that much easier and with the likes of Johnson and Mcgill around they don't need much invitation to cash in which they did in superb style.