| Date | Time | League | Season |
| --- | --- | --- | --- |
| March 3, 2023 | 7:30 pm | Men's Regular Season | 2022-23 |
Tonight feels like a must-win game for Newcastle Eagles as they go up against Bristol Flyers at the Vertu Motors Arena in the BBL Championship.It seems like games are running out for Marc Steutel's men if they are to mount a play-off challenge.
Two weeks ago they embarked on a long trip to the South West to take on Bristol Flyers and Plymouth City Patriots within 48 hours. The return trip must have seemed even longer as Newcastle lost both games despite performances that once again showed potential.
Point Guard and on-court leader David Cohn reflected on that weekend trip away as he looked forward to tonight's game against The Flyers.
"It was tough, really tough last time out. Two games where we were in control at certain points to win each game and we just couldn't get the job done down the stretch. It's extremely frustrating."
"But I really do believe we have a group of positive people, positive coaches and we will do all we can to refocus and think about this game against Bristol. Just keep chugging on forward that's all we can do."
"It's frustrating and I can't even begin to look back at our previous schedule and think about how many games we've had right there in the palm of our hands. We've thought all year that we could run off a win streak."
"We haven't been able to do it but we know we can and I feel like it's a matter of time before we start 'shocking' people and we win the games."
It's great to here Cohn is still looking forward positively to the games ahead as he explains what he feels the team needs to do to back up his thoughts.
"We've been making a few specific adjustments and changes going into tonight's game. A few pretty specific adjustments regarding their personnel and who we want to see making their plays."
"We've done a good job since we've been back as a group. Marc has put together a good game plan for us and it's up to us to execute."
Executing that game plan and making those adjustments is obviously going to be key for The Eagles moving forward and that includes making the play-offs which Cohn believes is still well within reach.
"We're still confident we can make the play-offs. At this point we still control our own destiny. All we can do is keep trying to get wins. It's not about the tie-breakers or anything else it's about the wins."
Bristol do hold a 2 – 1 advantage over the season so far against Newcastle and whilst they are in second place in the table, a six-point Eagles win would see them take the head-to-head over one of the BBL's form teams but as Cohn says it's about the win.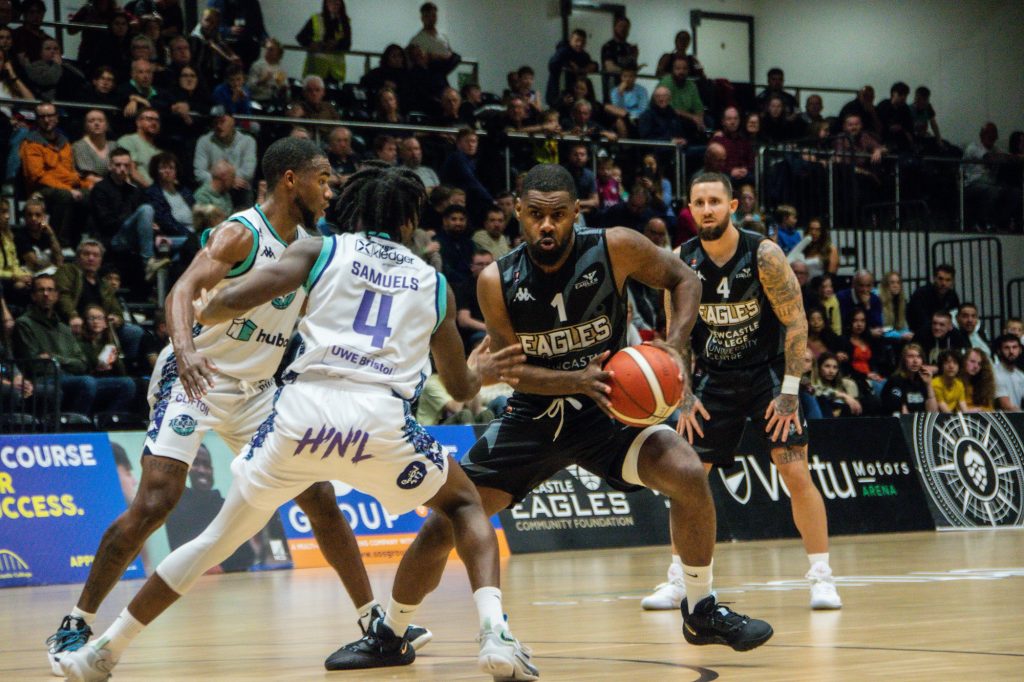 "Bristol are a good match-up for us. We beat them earlier in the season at home and two times going down there to a tough place to play as they're really good at home. In the two games we've been up five in the fourth quarter and down only two in the fourth."
"So we've been right there against them. We match-up well against them and we do like our individual matchups against them. We're confident for the game."
"It think we need to get key stops. Last time we played them they made some key shots late in the game, back-breaking shots which if they don't go in we're winning the game. It's that simple. It's coming down to a possession or two and getting those key stops."
The action at The Vertu Motors Arena tips off at 07:30 pm. The faithful Eagles fans will back their home court in the hope their side can get those 'key-stops' to win a game that is crucial to help Newcastle progress forward.