Jermel Kennedy has warned Leicester Riders to beware a Newcastle Eagles side in 'desperation mode' as Marc Steutel's men chase a second win on the bounce against their bitter rivals.
And the Canadian forward revealed a sense of deep embarrassment drove the men in black to turn Friday night's 20-point deficit into a seven-point win.
This afternoon's eye-catching East Midlands rematch pits a Leicester side licking its wounds against a Newcastle team in buoyant mood after bagging a first win in five.
And Kennedy is confident the momentum gained from a stunning 92-85 come-from-behind victory against Rob Paternostro's Riders can propel the Eagles to a rare road win.
"We've got some great energy going into the game down there," said the 33-year-old, who enjoyed his best game since New Year's Day to upset shellshocked Leicester.
"The return game is just as important for us because every fixture's must-win.
"But the Riders are going to have a really bad taste in their mouths and they're going to want to prove something next time out."
Kennedy built on an encouraging cameo the previous week to hit 14 clutch points against Leicester.
And the seasoned campaigner will be a marked man this afternoon as the Riders seek to limit his impact off the bench.
Kennedy has struggled to find his best form in a Newcastle jersey since signing for the Eagles last summer.
But during a campaign beset by disruptive roster changes, the well-travelled forward has stayed the course and stuck to his task.
"It's basketball," he added. "Seasons like this happen. Changes happen. Basketball is all about highs and lows but as a player you just have to remain positive and move forward.
"I've been here from the beginning of the season and it's not been easy but I think we can see some light at the end of the tunnel.
"We've been building, working hard during the week and it feels great that we've finally got a positive result."
Newcastle never looked like snapping a four-game losing streak following a disastrous first half against the initially rampant Riders.
An eagerly anticipated clash started 40 minutes late after the visitors became stuck in heavy traffic caused by a serious accident on the A1.
And after an even opening, Leicester launched a destructive 25-9 tear either side of the first quarter break to leave the Eagles trailing 52-35 at the half.
"We got woken up by Marc's half-time speech," admitted Kennedy. "Trust me, you don't want to hear what was said at half-time. That stays in the locker room.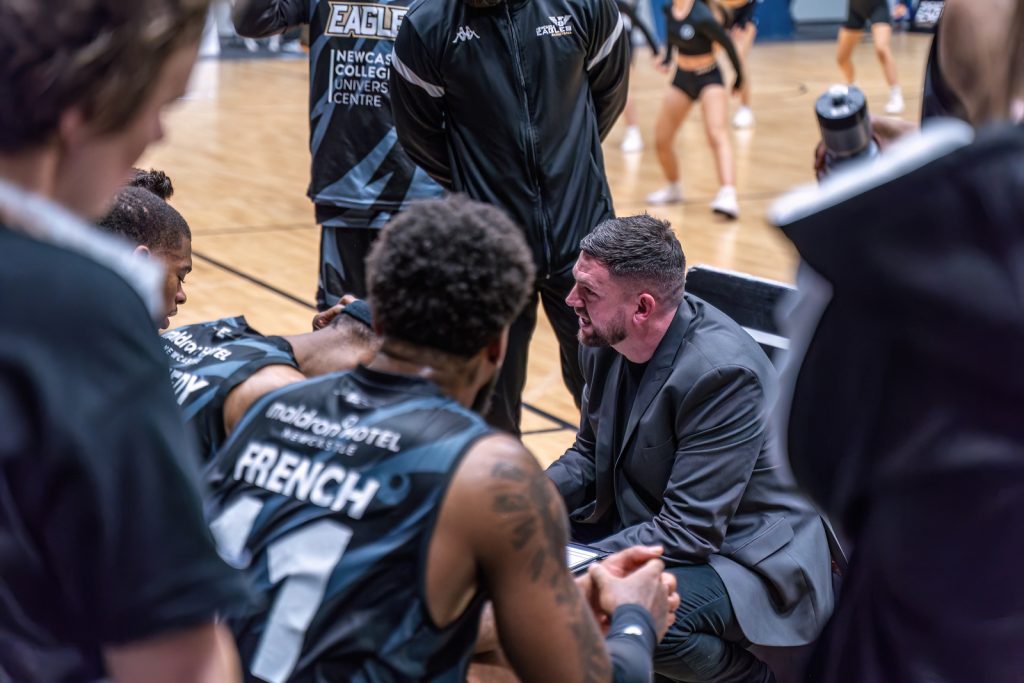 "But we showed a lot of anger and we were all embarrassed. We decided we needed to take a stand. We couldn't go back out there and embarrass ourselves at home in front of our own fans.
"When pride's on the line guys react differently. We took it really personally, came out with some energy and things started going our way.
"We've found ourselves in a lot of positions where we're not closing games out and we'd started to take that personally too.
"We know we need to be more disciplined and more focused. But we're in desperation mode right now.
"We're down at the bottom of the table and we've got to find ways to win — at any cost."
A Hasahn French put-back fired Newcastle 73-72 in front seconds into the fourth quarter — the Eagles' first lead since the seventh minute.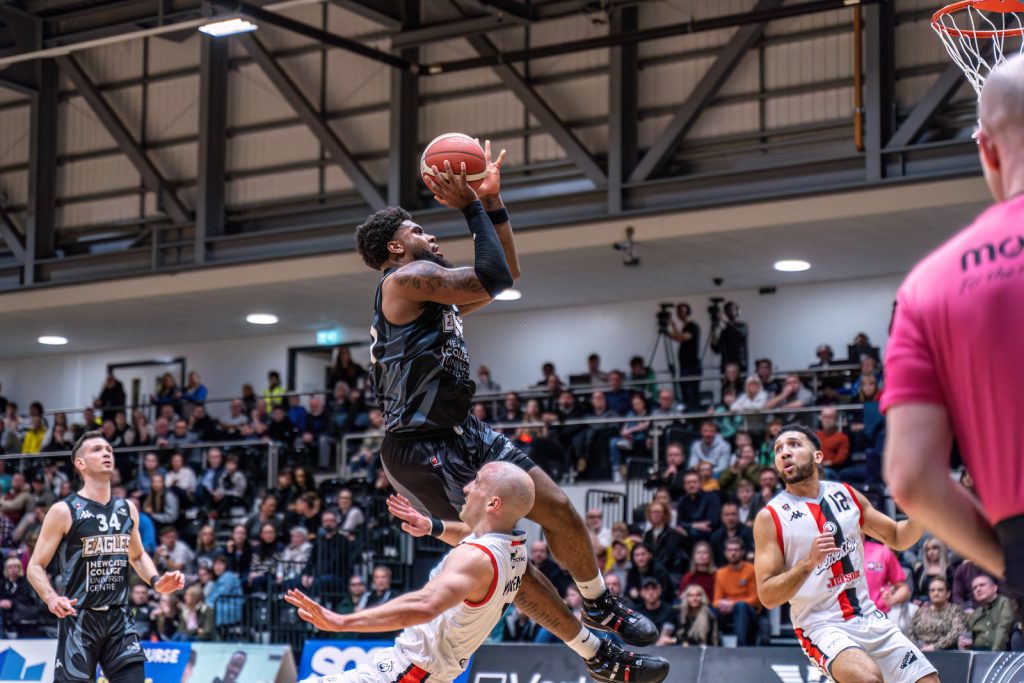 And Javion Hamlet opened up a 10-point advantage inside the final two minutes before Kimbal Mackenzie joined Aaron Menzies as the second Riders player to foul out on the night.
Leicester closed the gap to four points on the back of a Patrick Whelan three-pointer and there were gasps of disbelief as the hosts failed to advance the ball over the halfway line to gift their rivals possession.
But after a series of agonising near misses in recent weeks Steutel's men found a way to close out the win — all-action French packing the stat sheet with 19 points, 12 rebounds, five assists, four rebounds and three steals.
"Our number one goal on Friday was to play really hard," added Kennedy. "Play way harder than before. Balls to the wall.
"If any of the guys were feeling tired they had to take responsibility and sub themselves out.
"We wanted to be really physical with Leicester and that's what got us back into the game. I thought the Riders relaxed a bit and we ended up capitalising."
This afternoon's Championship clash at the Morningside Arena tips off at 4pm with the action screened live via the BBL's YouTube channel.