This morning the BBL announced the winner of the first Molten BBL Player of the Month award in the 2017-18 season and the it goes to our Esh Group Eagles Newcastle's very own Jaysean Paige.
After what has been described as a blistering and brilliant start to his career on the UK, the BBL said that  Jaysean was head and shoulders above all other candidates in terms of his impressive performance efficiency valuation of 26.2, adding that he caught fire early and has not relented during his first five league outings.
Paige has helped our new-look Eagles to stay perfect with his explosive start to the campaign, which has witnessed him lead the league in scoring with 26.6 points per game – helped by a stunning 52.6% from downtown.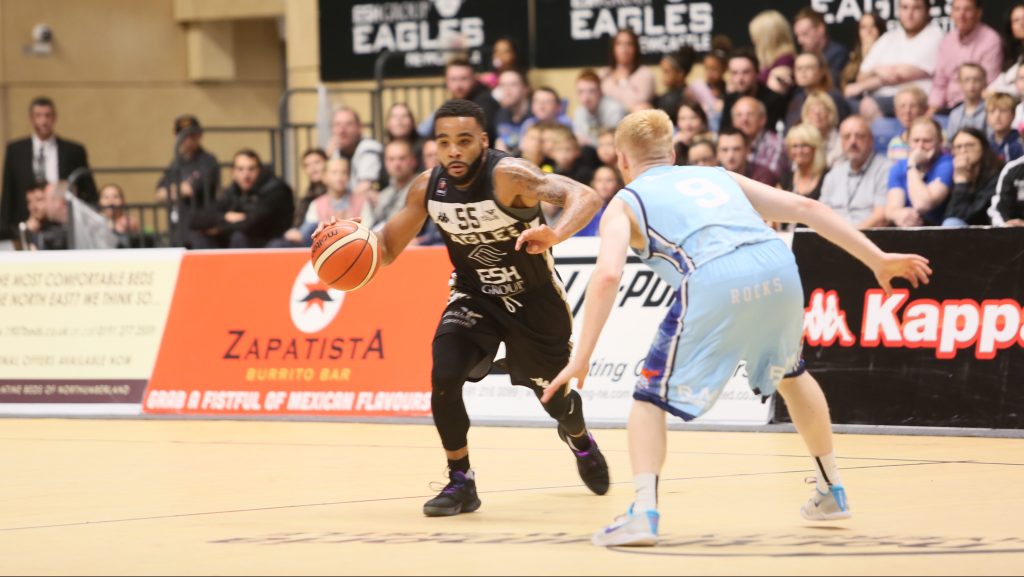 Our new guard has also showed he can create as well as putting points on the board after handing out an eye-catching six assists per game.
It isn't all about the offensive end either, with the league newcomer showing his class at both ends of the floor, contributing 2.6 steals per game – a number that puts him in the top three for that category.
The club and fans will congratulate Jaysean at Sport Central this Friday when he will take to the court in BBL Cup action for the first time against Cheshire Phoenix in the quarter final.
NEXT BBL HOME GAME
SaveSave
SaveSave
SaveSave