Simon Rushworth reported on Great Britain's previous win in Newcastle when the Luol Dong-inspired hosts snatched a dramatic OT victory against Macedonia. A decade down the line he saw the rebooted hosts celebrate another historic Tyneside triumph.
Andrew Sullivan said it best in the build-up to Great Britain's momentous victory against Germany at the Eagles Community Arena.
"I would do anything to wear that jersey."
And with GB's London 2012 skipper watching on from the stands, the next generation of homegrown hoops stars took those words to heart.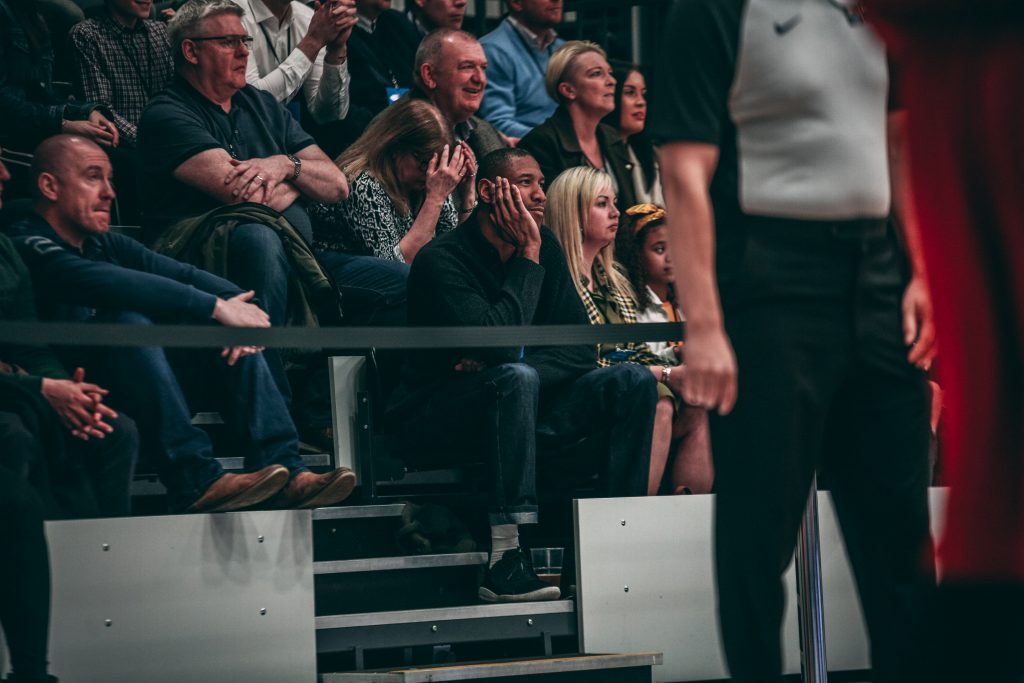 Former Newcastle favourite Sullivan, paying his first match night visit to the Eagles' magnificent new home, must have been bursting with pride.
This was a performance founded on collective will.
But it was fashioned in the image of an inspirational individual with 100 senior caps to his name.
Sullivan never flinched when representing his country.
Neither did those now trusted with wearing that GB jersey.
As another lauded ex-international and Newcastle alumnus, Ian Whyte, noted in a pertinent post-game Tweet – 'fantastic D forced so many errors'.
Whyte, sat yards from Sullivan, was so, so right.
For if the focus was on a fabulous offensive masterclass from Luke Nelson, then acting head coach and adopted Geordie Marc Steutel made sure his men never gave an inch in their unrelenting quest for victory.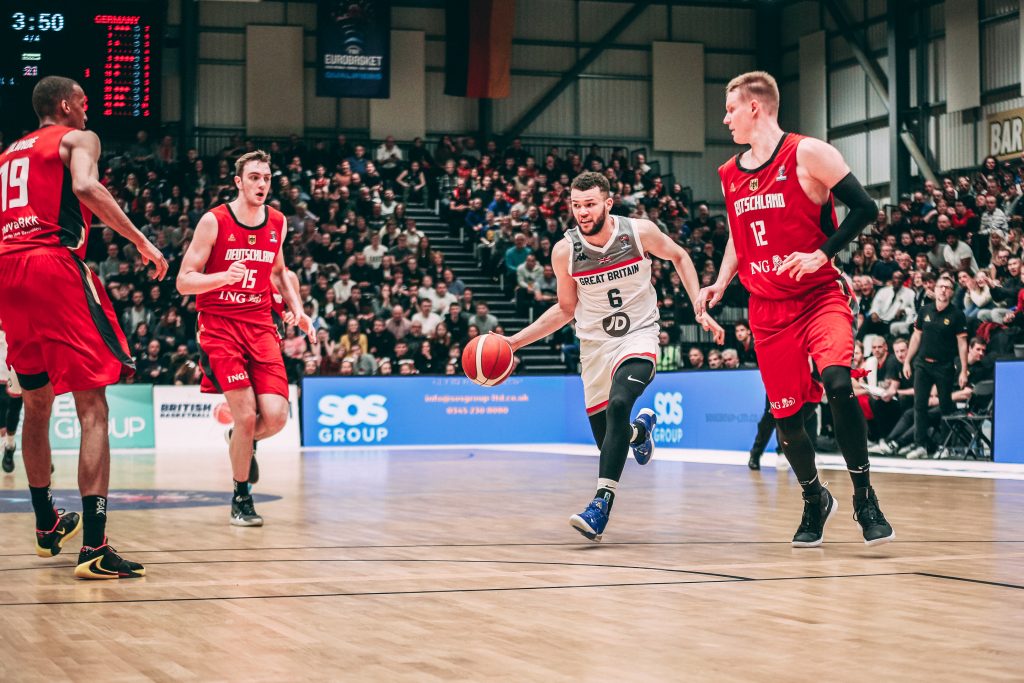 Every loose ball was chased down. Every missed shot was followed up. Every board was contested. And every roar from a capacity crowd reciprocated in kind with a resolute approach to a must-win EuroBasket qualifier.
Temporarily rebranded in brilliant white with dashes of blue, the ECA looked every inch the international venue.
GB's players ran out to a raucous welcome with all four stands packed to the rafters.
And down the stretch Germany faced the full force of a capacity crowd on its feet and fully invested in an historic hoops win.
Sullivan was beaming.
Whyte enraptured.
Newcastle Eagles' American contingent could barely contain their excitement as they roared on the 'Brits'.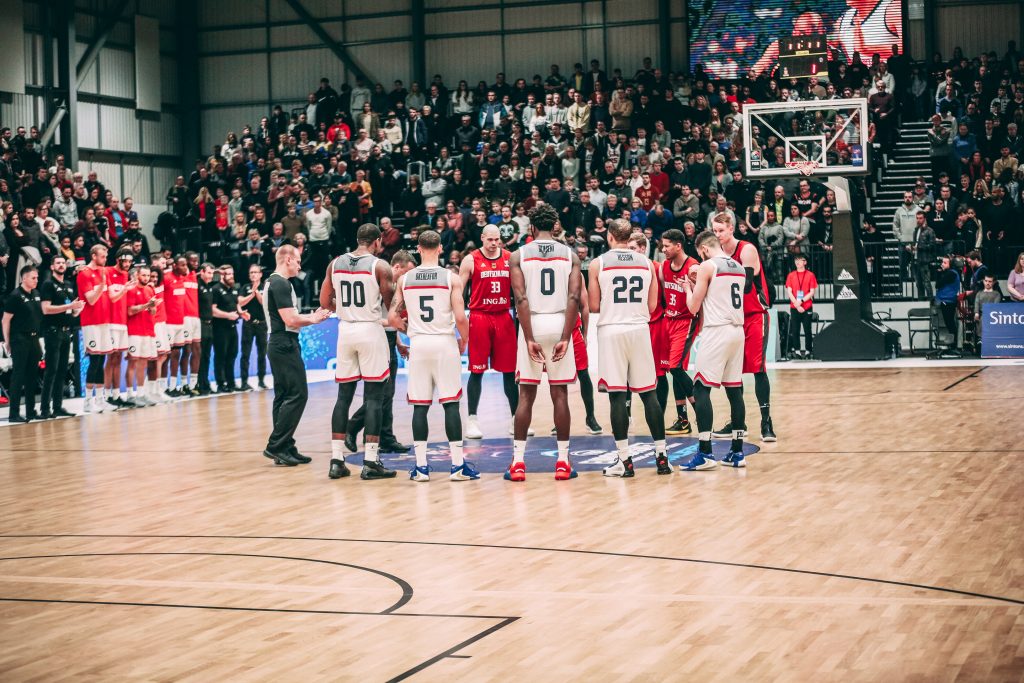 And the Lord Mayor of Newcastle lapped up another landmark sporting event in a city fast earning a reputation as the ultimate destination for world class sport.
Cllr David Cook revealed civic duties don't come much better than a trip to the home of North East basketball.
On this evidence, who could disagree?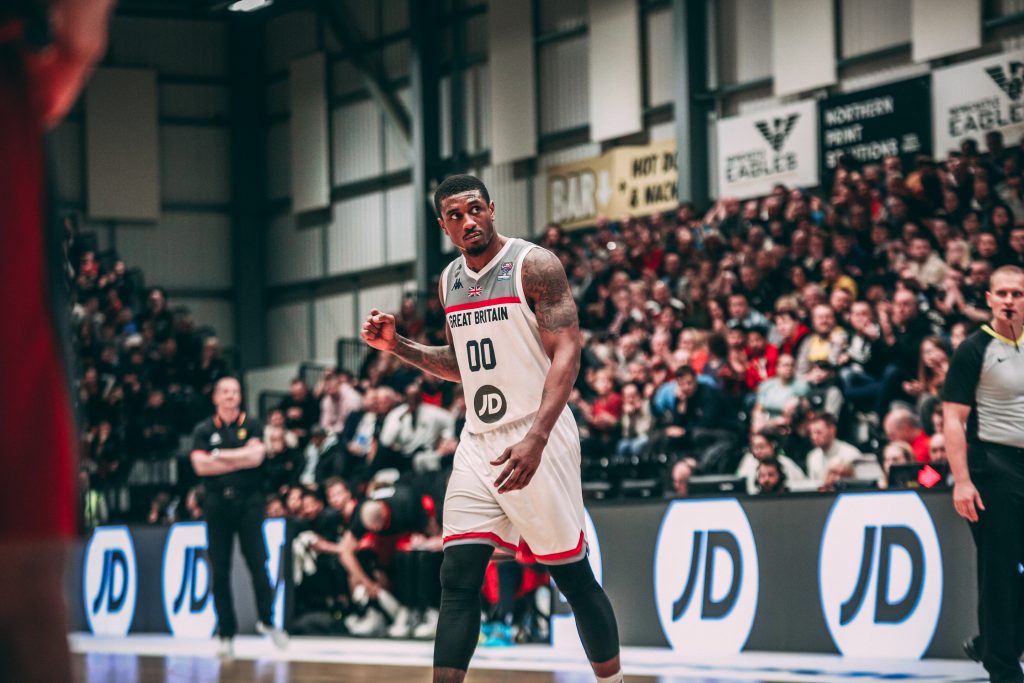 But a dramatic clash between two fierce rivals was only part of the story.
The GB dancers dazzled with a series of red-hot routines.
Starstruck fans got the chance to shoot from the same floor as Nelson, veteran Dan Clark and Love Island favourite Ovie Soko.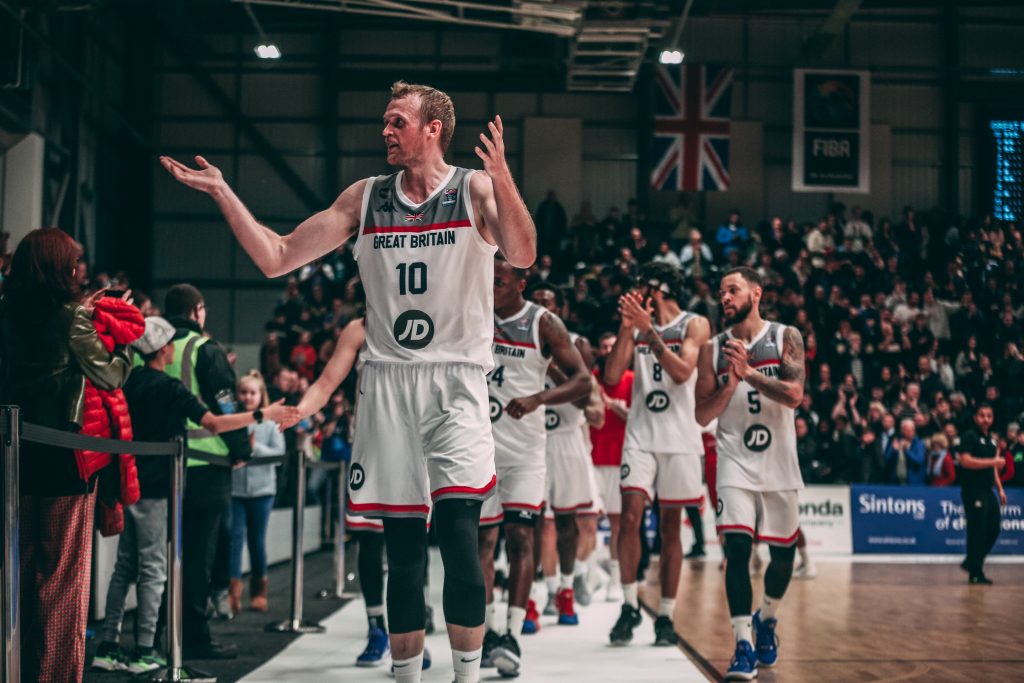 And a typically feisty turn from fast-rising rapper Kay Greyson maintained the tempo during the half-time break.
A thrilling fusion of world class sport and eye-catching entertainment had it all.
And then there was the grandstand finish.
In front of iconic former players, local dignitaries, VIP guests and global audience watching via the live FIBA stream, a dramatic final quarter couldn't have been better scripted.
Watch highlights of GB vs Germany:
That late British scoring burst, those stifling defensive stops, the loudest roar of the night and an ECA bouncing to the rhythm of its biggest night yet.
With victory secured Steutel looked stunned. His players stared skyward in disbelief. And the noise didn't abate until long after the final buzzer.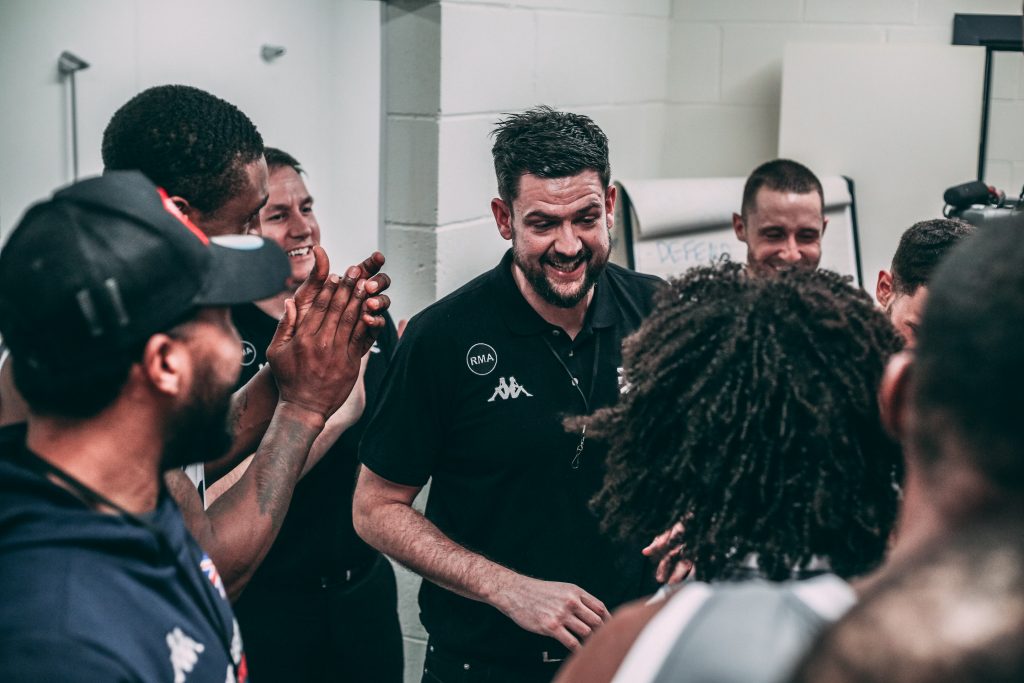 Newcastle showcased a new home for international sport at its compelling best. Little wonder all the post-match talk was about welcoming GB back to Tyneside sooner, rather than later. Here's hoping.
(Photos: FIBA / Pete Simmons / 5or6)