Newcastle Eagles and Newcastle College have reinforced a longstanding partnership to widen access to learning opportunities in the North East.
Two of the city's key players and closest neighbours have pledged to further harness the power of sport and education to boost their local community.
And that ambition will be writ large across the Eagles' redesigned BBL uniforms this season as the most successful basketball club in Britain promotes a positive message nationwide.
After revealing Newcastle College University Centre as the club's new kit sponsor, Eagles' owner and managing director, Paul Blake, said: "This is further evidence of a very special partnership.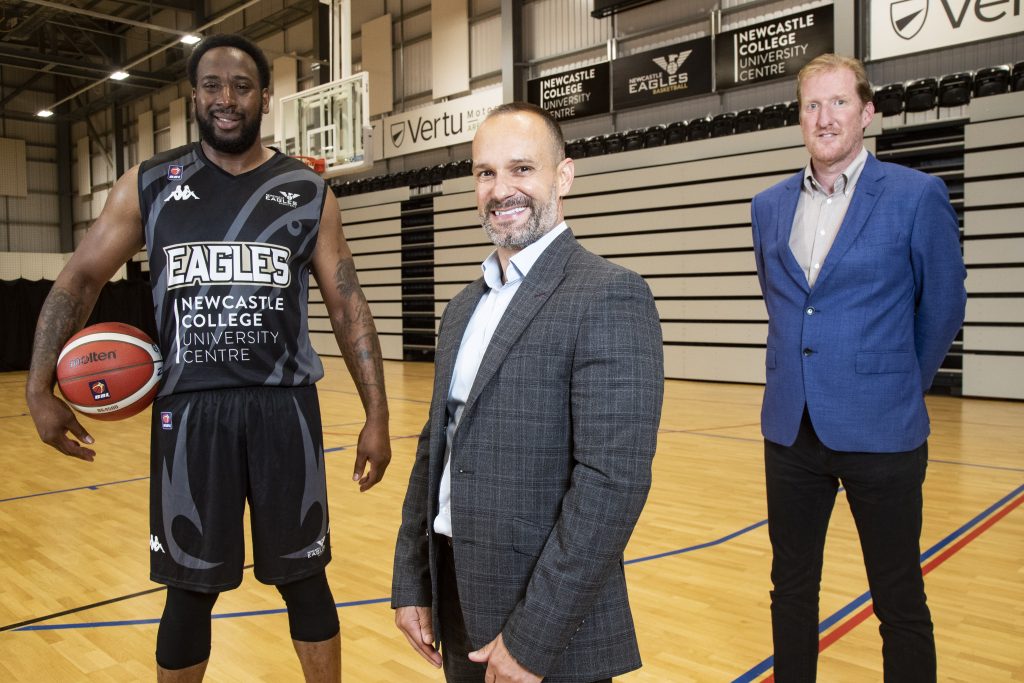 "It's the perfect time to strengthen the bond we share with our close neighbours and to highlight the value of higher education to the wider community.
"The Vertu Motors Arena is already a home from home for so many of Newcastle College's staff and students and we look forward to opening our doors to even more young people in the future.
"We are looking at offering students a number of new opportunities during the new academic year.
"In fact, a relationship that stretches back many years will only become stronger throughout the next 12 months."
Newcastle College students already play a key role in the delivery of the Eagles' popular BBL game night hospitality and entertainment.
The Vertu Motors Arena became home to the University Centre's glittering graduation celebrations last year, and thousands of students sat their end-of-year exams at the venue earlier this summer.
"Newcastle College University Centre is proud to be the new kit sponsor for Newcastle Eagles", said Scott Bullock, Principal of Newcastle College.
"Collaboration and working in partnership for the benefit of our local community has always been at the core of everything we do at our University Centre.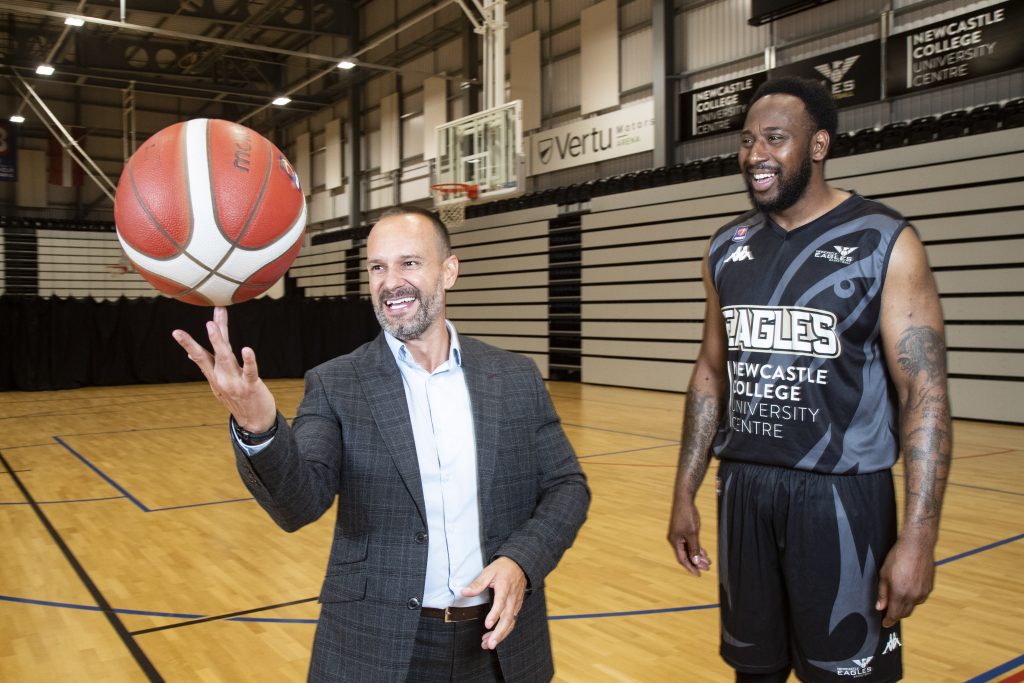 "Both education and sport have the power to transform lives and we have worked closely with Newcastle Eagles for a number of years now, providing opportunities to individuals in the North East and beyond.
"As an organisation the Eagles share our goal of making a positive impact on the prosperity of the North East.
"Newcastle College University Centre supports more than 1,600 degree-level students each year and our goals are rooted in inclusivity.
"I am looking forward to continuing our valuable work with Newcastle Eagles to raise awareness of the transformative opportunities available through higher education programmes at our University Centre."
Newcastle Eagles tip-off their pre-season programme in their all-new Newcastle College University Centre sponsored kit tomorrow with back-to-back friendly fixtures against BBL rivals Surrey Scorchers this weekend.
Tickets for the full schedule of warm-up games for the Eagles are available from the Newcastle Eagles Box Office and on the door at the Vertu Motors Arena.