As the 2018 Gold Coast Commonwealth Games came to an emotional close and the baton was passed to Birmingham to host in 2022, Team England and your Eagles' very own Drew Lasker reflected on the experience of a lifetime despite the result for the men's side.
Before boarding the long series of flights from the Southern Hemisphere back to the UK ready to rejoin us for the remainder of the BBL season Drew tried to sum up his time in Australia.
"The Commonwealth Games have just been amazing, especially at the village, it's just been a surreal environment with hundreds of athletes in all different shapes and sizes, from different cultures and speaking different languages so you just walk around with your head on a swivel. So it's been an amazing experience to soak-up."
"I've been trying to go and see sports and support all the other athletes that I'd otherwise never get to go and see, I've taken-in athletics, volleyball and even ping-pong."
The England men's team bowed out in the Qualifying Final stage losing 79-97 to Canada.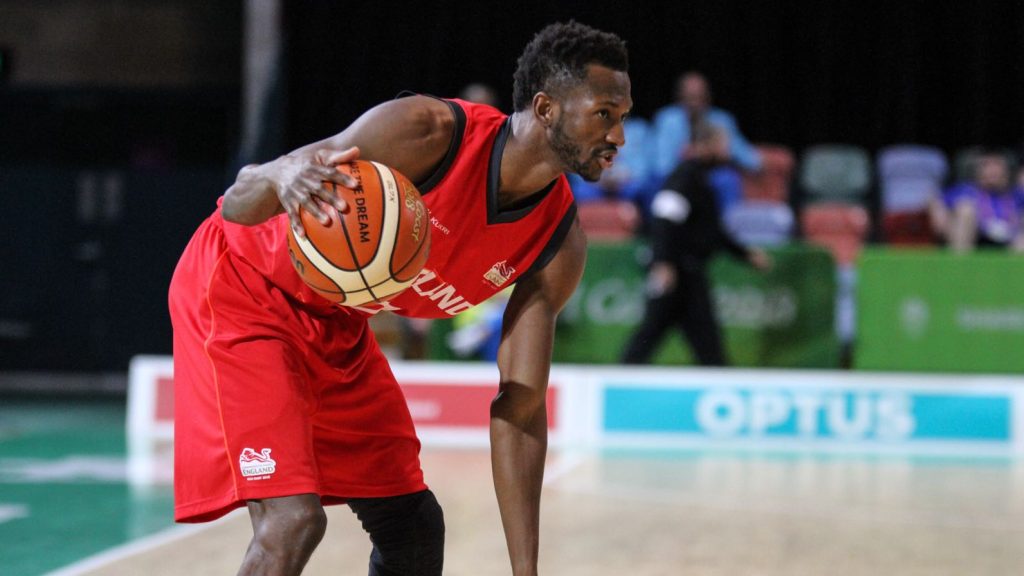 "On the court things didn't go the way we would have liked them to as a team and for me personally I was never completely right physically, so I was never really able to put my stamp on the team and from that perspective I'm really disappointed that I never got the chance to get going. But from the other side of it I learned a lot and I tried to give where I could during this time."
"It's been amazing all the support that we've had as a team and me personally from all the Eagles fans and people all over the world. It's been so hard to keep track of it all and respond with the time-difference being so crazy here on the other side of the world."
"I'm definitely looking forward to getting back out with my teammates back in Newcastle"
"I know everyone is disappointed in the way things finished for us, it just wasn't meant to be. I know everyone tried their best given the circumstances and even though the result didn't go the way we wanted it to for Team England it has been a learning experience for basketball as a whole in the country to push forward and learn how to do things to represent the country to best of our ability."
I'm not upset that it's over, I smile because it happen. Thank you to your support through it all! We come back empty handed but leave with a lifetime of memories! #GC2018 #CommonwealthGames2018 pic.twitter.com/1GwJyGTnNR

— Drew Lasker (@drew21pink) April 16, 2018
"I'm definitely looking forward to getting back out with my teammates back in Newcastle, the guys have done a great job since I've been away and they've done their best."
"Again just things haven't gone their way in some of the games and from what I can see we have just run out of gas without having the depth so I'm looking forward to getting back and adding to that so we can make our play-off run and try to finish the season on a high."
"The season hasn't gone the way we'd like to, but it's not over and it would great to finish the season on top after everything we've been through."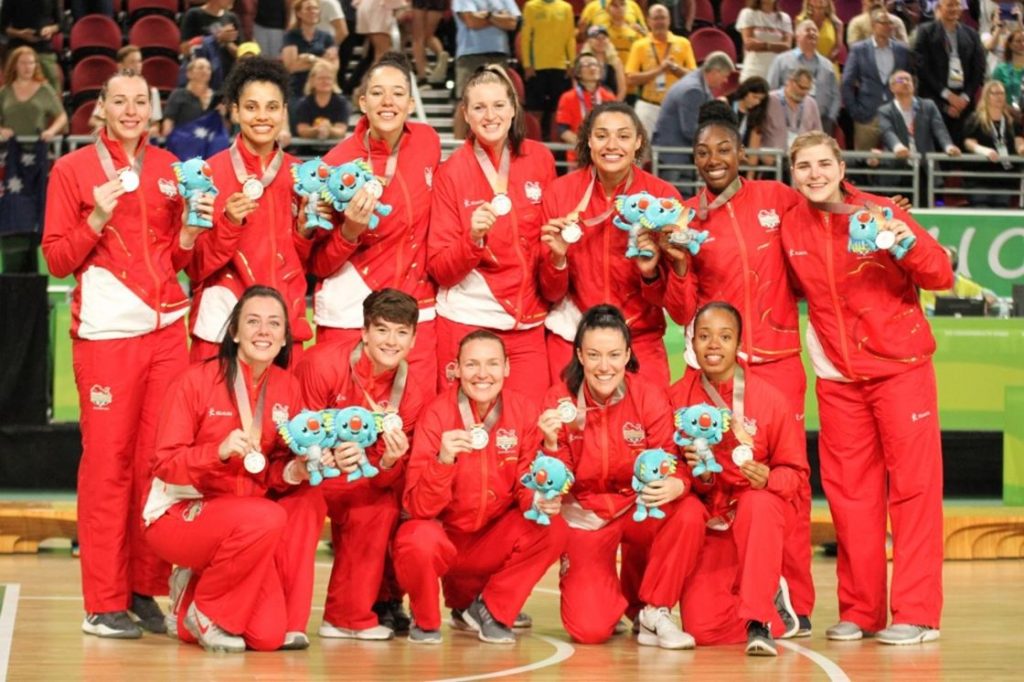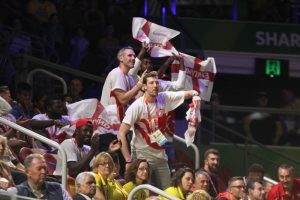 Speaking on the eve of his return to the UK only a few days after watching the Team England women's basketball team receive their silver medals, having done what the men could not in beating Canada to secure a place in the final and eventually getting the silver medal losing out to Australia 99-55. Drew told us "I am extremely proud of them. I feel like I'm a part of their success because we have worked along side each other, travelled, eaten and experienced the games together for the past three weeks."
"It was amazing to witness and the country should be extremely proud that they have been represented by such great women!"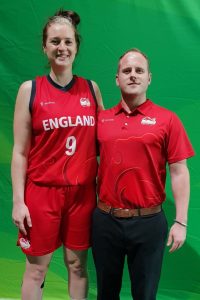 The whole club is especially proud of the women's team too with our Eagles Community Foundation's Team Northumbria squad's head coach Chris Bunten having been a big part of their commonwealth successes from the sidelines as well as TN WBBL player Hannah Shaw representing on court.
Looking back at a job well done by the women's team for Basketball England, the commonwealth games assistant coach Bunten said: "It has been an amazing experience to be able to represent my country in a coaching capacity"
"To top it off this amazing group of selfless and inspirational players overcame all the odds to achieve the highest ever finish for Basketball England in the Commonwealth Games winning the silver medal."
"Thanks you so much to [head coach] José Buceta for being one of the greatest mentors I have had the pleasure to work with."
"Thanks to all the players, coaching and support staff in making this such a memorable experience with a so many amazing memories I will cherish for a life time."
Team Northumbria are back in WBBL action this Sunday against London.
Drew is expected to return to training with with our Eagles on Wednesday and will be back in action at Sport Central this Friday night with tip-off at 7:30pm against the Manchester Giants.
Tickets for the game are available now:
NEXT BBL HOME GAME