In our upcoming 4-part series, "Young Eagles Take Flight," we delve into the awe-inspiring journeys of four remarkable basketball talents who have soared through the ranks of the Eagles Community Foundation's Academy, setting their sights on higher horizons abroad.
Meet Favour, a young and promising player whose story epitomises the incredible growth within our Eagles performance pathway.
When he first stepped onto our courts, he was a raw talent with boundless potential. Favour's initial exposure to ECF basketball began with one of our CVL clubs housed at the Vertu Motors Arena, Newcastle West Hoopstars.
As a bright-eyed u14 player, he cut his teeth in the Central Venue League, honing his skills and determination. It was through sheer dedication and talent that Favour earned a coveted spot on our prestigious u14 Academy team, marking the first chapter of his remarkable journey.
Favour was very much a 'prospect with potential' in his early years with the Academy. A long frame and a bundle of energy but had a tendency to be a little wild and erratic, however his competitive nature and determination to improve bore fruit as he progressed through the age groups.
In the 2020/21 season Favour was accepted on to the Eagles Elite Academy Basketball League (EABL) squad and also studies a Diploma in Sporting Excellence (DiSE) at the club as part of his u19 experience. (Back when the Federation, Basketball England, would support non-UK passport holders.)
It is a testament to his hard work and fastidious nature that Favours first start as an Eagle (at any level) actually came in his debut u19 season in the EABL.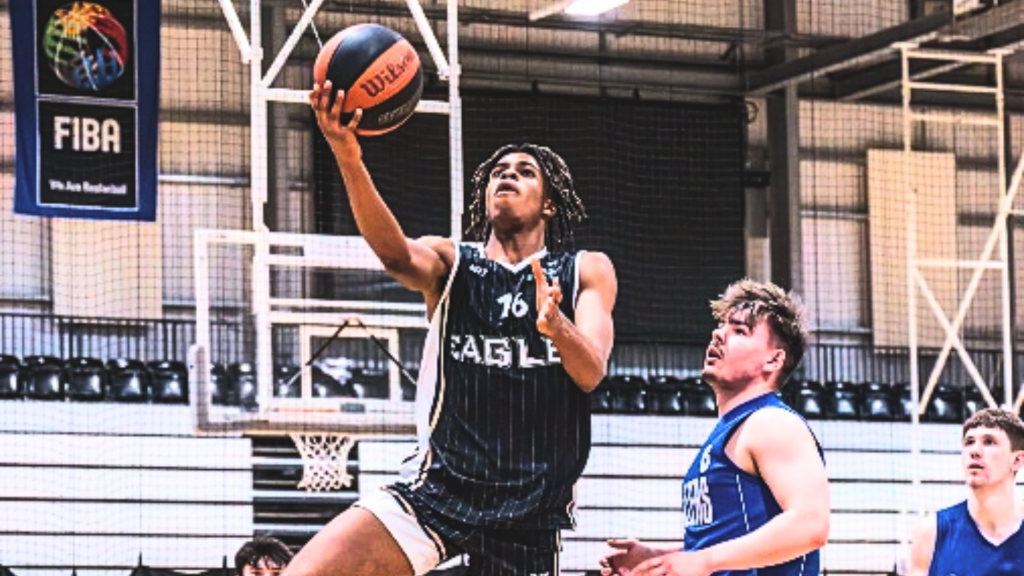 The much afflicted 'covid year' of basketball saw him take his first steps to becoming a leading player in the programme and would see a three year development path which would lead him to becoming one of the leading scorers in the division in his senior year.
As the programme developed, so did Favour. Year 1 Ian MacLeod (Now programme lead and Development Manager) was the EABL head coach, with year 2 seeing Jack Burgess take up the role alongside his British Basketball League assistant coach duties alongside Coach MacLeod.
The 2021-22 season was a big year of technical development for the group whom were still feeling the effects of a covid-plagued schedule. Year 3 would see Anth Reed come in and take the reins for Favours third and final year as he became a main scorer and impact player for the team. 
Coach Ian MacLeod had this to say on Favour: "Favour's journey has been a unique one. The game did not come easy and he has worked incredibly hard to develop into the player he is today. At a younger age he saw players chosen ahead of him and had the resilience and determination to keep pushing and he deserves everything he achieves and more. He is a shining example to young players of never giving up and also to coaches to consider long-term development and not just the 'here-and-now'. I look forward to following his journey and I am glad to have played some small part in it up to now".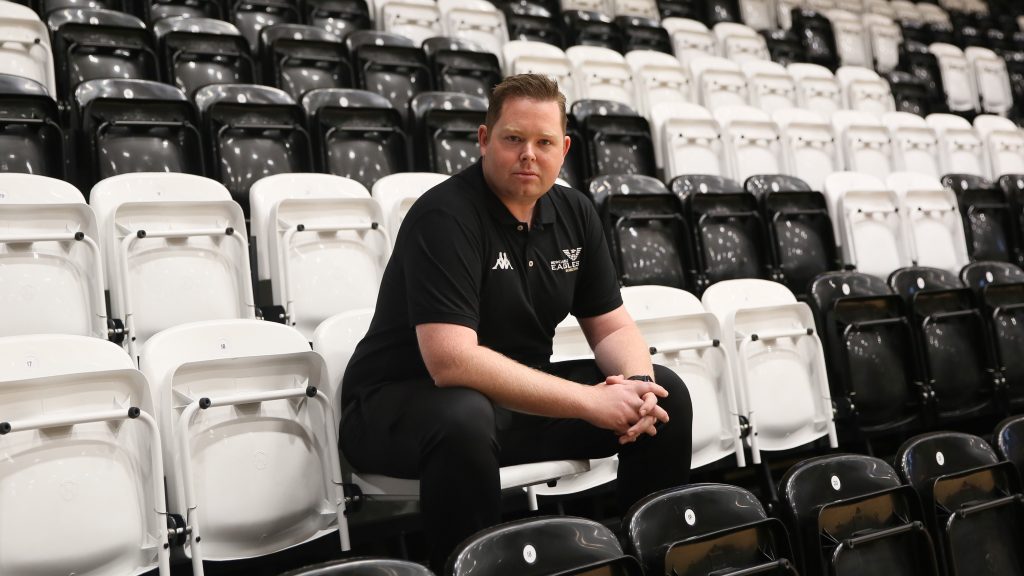 After graduating in the summer of 2023, Favour had progressed steadily as a player both technically and tactically, while completing his DiSE studies alongside his on-court development.
In July, he would be invited to attend pro-workouts in Spain and would take advantage of his Spanish residency while signing with BIG player agency and eventually signing with Villareal in the Spanish EBA league, an affiliate team of Valancia.
Favour shared his thoughts on his journey within the Eagles Academy: "My time at the Newcastle Eagles was filled with positive memories and experiences I'll never forget — the organisation from the very top to bottom cared about me and my development and I'd like to express my gratitude for always being there for me on the court and off the court.
I've just relocated to Spain to play in EBA with an affiliation to Valencia Basket. This is a great way to get my foot in the door in the professional world and I can't wait to get started. None of this would've been possible with the nurture I received in the Academy and I feel it has very readily equipped me for these upcoming challenges"