With their respective bases less than a mile apart and both heralded as exemplary community-based organisations, synergy between Newcastle Eagles and the Newcastle West End Foodbank is guaranteed.
Both will now be supporting each other further, with the Newcastle Eagles WBBL team set to display the logo of the biggest foodbank in the UK on their team shorts during the 2020-21 Women's British Basketball League season.
The Eagles will benefit financially from a £2,000 sponsorship injection, while the foodbank will benefit from not having paid a penny to promote its essential work. The arrangement was facilitated by long-time female basketball fan Paul Nilsen (@basketmedia365), who covers the game globally for the sport's world governing body FIBA. He has provided funds to help the Eagles and immediately requested that the kit sponsorship be donated to the foodbank.
Newcastle West End Foodbank CEO, John McCorry is excited by the link-up and stated: "We are delighted to be associated with the Eagles as it reflects our strong community partnership and shared commitment to tackling food poverty in our city.
"This partnership will highlight the issue of food insecurity in our society and demonstrates a willingness to making positive change by supporting vulnerable people in their time of need.
"It's a win-win for both the Foodbank and the Eagles, while we wish the Eagles every success in the league this season."
Extending the club's gratitude for Paul's support, Newcastle Eagles managing director Paul Blake said "This sponsorship deal will be a big boost to both women's basketball in our region and our arena's neighbouring foodbank in the West End of Newcastle.
"Paul Nilsen has been an advocate of our sport and this club for many years and we are so very grateful to him for making this pledge, which helped us reach our ambitions yet very real £10,000 target on Crowdfunder in less than 10-days.
FIND OUT MORE ON OUR CROWDFUNDER PAGE
"The COVID-19 pandemic lockdown meant the WBBL team's momentum was halted both on and off the court. We were seeing our biggest home crowds for this top-flight women's British basketball right as they had started to make a run for Play-Offs silverware.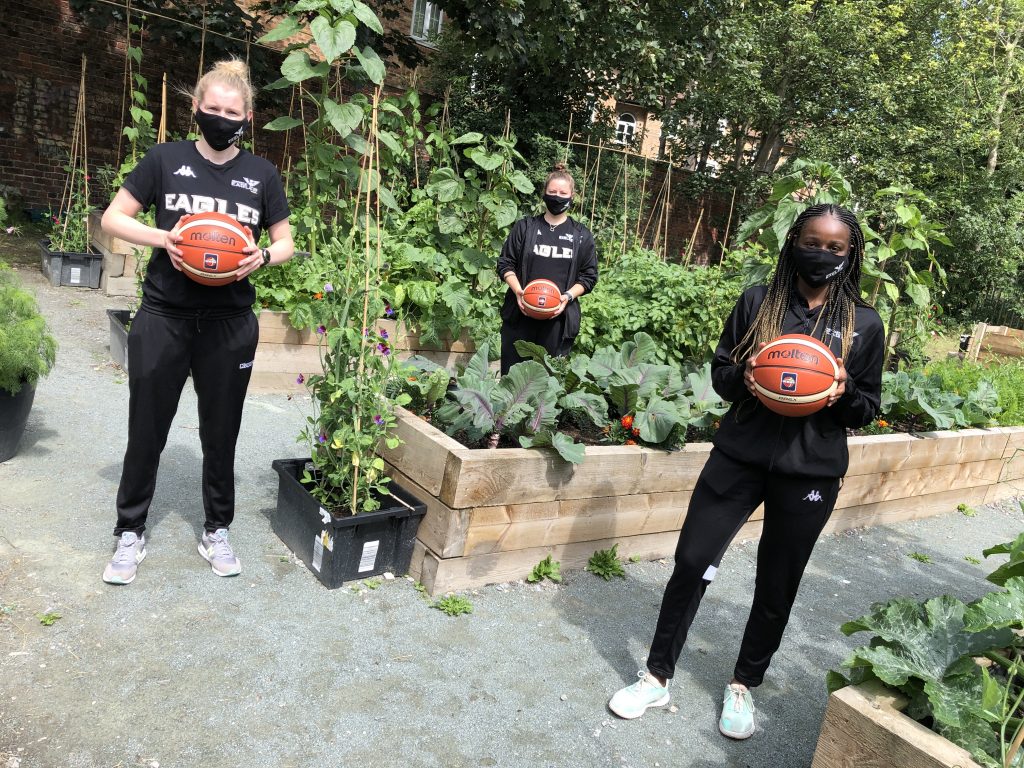 "Now that the future is secured thanks to the support of our fans, local businesses and others, we can't wait to be able to get back on track with our plans to develop women's basketball in the North East of England."
Watch players Rachel Bland, Ruth Thornley and Orieoma Chukwu-Etu talk about what the WBBL team means for our region and the future of women's basketball in an interview on our YouTube channel:
Meanwhile Paul Nilsen spoke about his donation and added: "It's great to be able support two fantastic community-based organisations.
"I'm passionate about women's basketball and during these incredibly difficult times, it was important to give something back – right when the Eagles needed it most. It's already difficult enough for female athletes, but the Covid-19 challenges have put a lot of basketball programmes in peril.
"Meanwhile the foodbank will hopefully benefit from the promotion, leading to more awareness and donations. Not least because they were already climbing a mountain before Covid-19 happened and the expected food price volatility around Brexit."
Local businesses, Eagles fans and basketball first-timers alike, who are interested in supporting the team for the forthcoming season, can find out about a range of sponsorship and ticketing opportunities on the WBBL team's Crowdfunder.
Find out more about Newcastle West End Foodbank and how you can donate or volunteer on their website and social media channels.