Newcastle Eagles' longest serving players have revealed a shared optimism that the club's brand new home will usher in a fresh era of sustained success for Britain's most successful basketball team.
Player-coach Fabulous Flournoy and veteran forward Darius Defoe swapped vests and shorts for hard hats and hi-vis jackets at the official launch of the Eagles Community Arena (ECA).
And ahead of tomorrow's hotly anticipated clash at Glasgow Rocks the pair insisted the move to a purpose-built venue can only help in the club's quest to launch a long-awaited assault on European competition.
"I'd love to give Europe a go before I call it a day," admitted 2018 Commonwealth Games hopeful Defoe. "I'm getting on a bit now but the new venue gives me hope that it could happen one day soon.
"Our own venue means we can do whatever we want – within reason! And I'd like to think that includes playing in Europe.
"The next few years will be very, very interesting for the players and fans of Newcastle Eagles and seeing at first hand the site for the ECA is exciting.
"It will be nice to have somewhere that we can call a real home. It's the next natural step for the Eagles."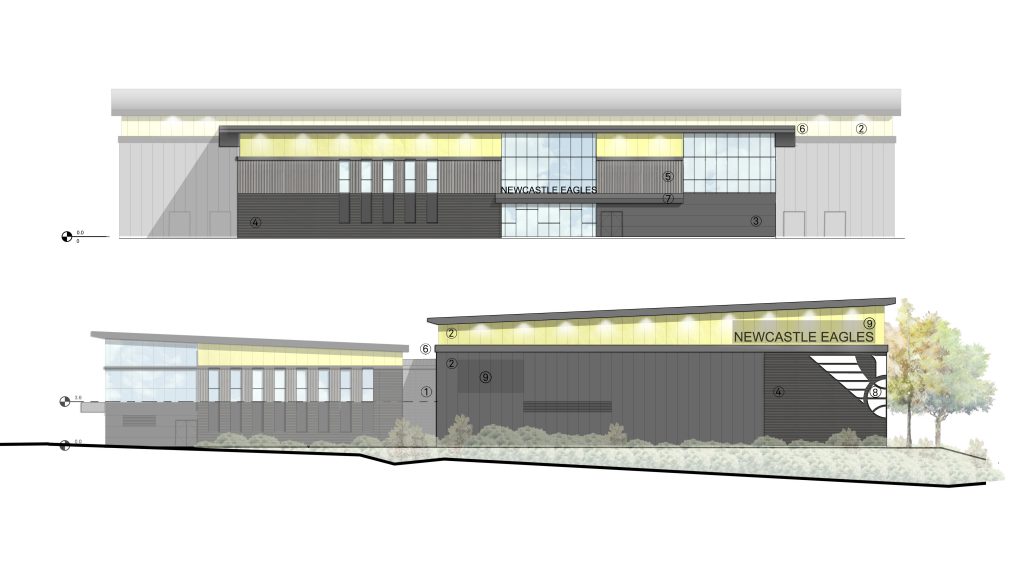 Flournoy revealed that he first had a conversation about Newcastle establishing a permanent city centre base as long ago as 2001.
And the New Yorker insisted stage one of his Eagles' masterplan will be complete once the club finally move into their Elswick base – a switch that could take place as early as next season after construction got underway this month.
"I remember sitting around a table with Paul Blake in 2001 and talking about this move back then," said Flournoy.
"It was one of the reasons I took the job as player-coach and one of the reasons I committed myself to this project for the long term.
"Even then Paul and I knew that this had to happen – whether it was in our lifetime of not – if we were to secure the legacy of basketball in the North East and ensure our sport remained at the heart of the community.
"Paul is – and always has been – a visionary and I've been happy to buy into that vision.
"When the venue is finished that will be stage one complete. We will move on to stage two.
"As player-coach I've always wanted to lead the Eagles into Europe and establish the club on the global stage. Breaking ground on the ECA takes us one step closer to realising that ambition."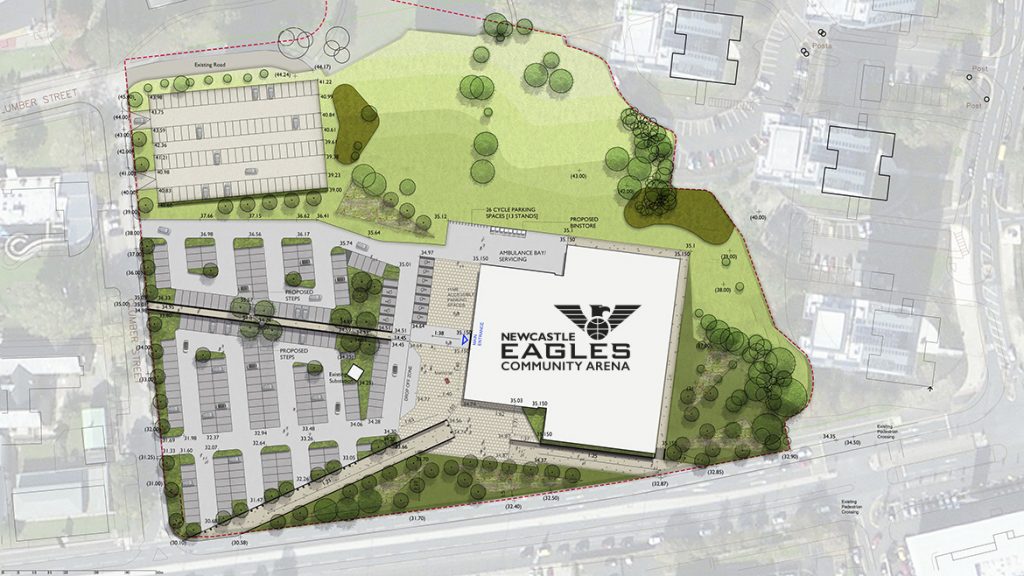 If Newcastle's long-term future excites both Flournoy and Defoe then the experienced duo know all that matters right now is bouncing back from last weekend's surprise defeat to Plymouth Raiders.
And Rocks' coach Tony Garbelotto will be in no mood to help the pair celebrate a momentous week in the club's glorious history by gift-wrapping two precious BBL points for his former club this weekend.
"It's always going to be a tough game against Glasgow and we know what to expect," added Defoe. "The Rocks are a bit up and down right now but playing Newcastle brings out the very best in every other BBL club.
"Whoever we play against it becomes the biggest and the toughest game of the season and Friday night will be no different. Factor in Glasgow's coach and it becomes an even bigger game.
"Tony has done so much for me and my career that I can't speak highly enough about him. He brings a certain enthusiasm everywhere he goes and he always has a positive effect on the clubs he represents."