Esh Group Eagles Newcastle are delighted that for the 14th season in a row they can announce that the hugely-popular fans favourite Darius Defoe will be stepping out for them on court once again this season, writes Jeff King.
The British power forward is one of the most consistent players ever to grace The BBL and for the last seven seasons in a row averaged double figures in scoring for The Eagles. Along with Fab Flournoy, he's been involved in every one of The Eagles impressive haul of National Trophies.
Affectionately known as Double-D by the adoring Eagles fans he has made his #13 vest an iconic number within The BBL and with the Tyneside public over the last 13 seasons, a fact that Defoe is extremely proud of.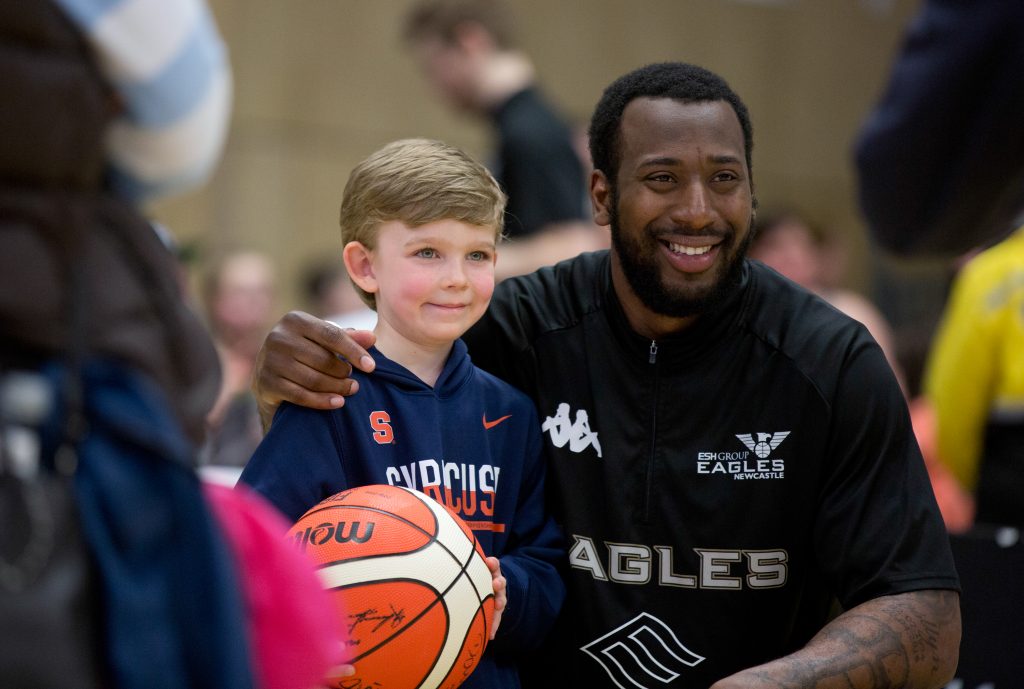 "I love playing for the club and the fact they keep asking me back makes me really happy."
Very much a BBL veteran now, Defoe is a well-trusted Lieutenant in Flournoy's arsenal and knows this season as one of only three confirmed returnees he will have a major role to play in helping to integrate the new Eagles in to the fold.
"I remember joining Newcastle when I first started playing, I was nervous and excited. So, I can relate to how some of the new guys will be feeling. I take my role seriously and will be there for anyone if they need me."
"I can't wait for pre-season to start so I can meet everyone and get going. I have always liked to try and help with helping new players coming in to The Club, not just now but in previous years too. I'm always there for people to talk to as well, both on and off the court.!"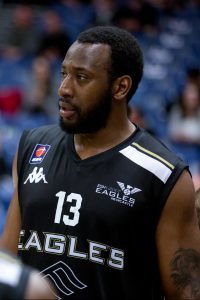 A true cornerstone of The Eagles success and continuity, Head Coach Flournoy is also delighted to be able to bring Defoe back to his roster.
"Darius is a key component to what we do. He understands my systems, my way and has been with me throughout my Eagles journey so far. I expect him to provide leadership this year within the team we've put together and continue to produce on the court."
Defoe feels he's up to the challenge set by his Head Coach and Mentor Flournoy and feels the new roster is exciting for all connected with The Eagles.
"It's a positive change. You know people have made lots of comparisons of old and new players, which is natural, but we really need to give everyone a chance to show us what they got. It's going to be a big adjustment for them, for the coaching staff and the fans."
"But it's exciting, and I think it's going to be a great season with everyone's support especially from our fans. I just want to thank them for their continued support and to really get behind the new team. I'm really looking forward to seeing them when we back at Sports Central, making lots of noise."
The first chance Defoe will get to play alongside his new team-mates will be in The Eagles pre-season opener against Team USA Select on Friday 8th September at Sport Central. Tickets for that game and all Newcastle's pre-season games are available through The Eagles Office on 0191 2453880.