Basketball England have announced the England Women's 2018 Commonwealth Games coaching staff with our Team Northumbria WBBL Head Coach and Great Britain Under-20 Assistant Coach Chris Bunten named as Assistant Coach and Performance Analyst for next April's Gold Coast Games.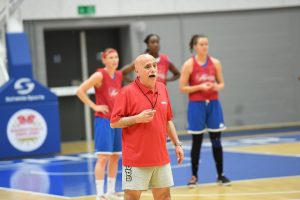 Current Great Britain Women's Head Coach Jose Maria "Chema" Buceta has been appointed as Head Coach of the England side and, as well as being assisted by Coach Bunten in Australia, Buceta will also be joined on the bench by Under-18 Head Coach Vanessa Ellis in an Assistant Coach role.
Chris has been an Eagles coach both on the development and performance side of our player-pathway structure, originally starting with the Change 4 Life programme in 2008.
Bunten said "I couldn't be prouder to represent my country at the Commonwealth Games as an Assistant Coach and Performance Analyst. I am honoured to get to work with a fantastic coaching staff that I have had the pleasure of working with previously during my time with British Basketball."
"With the fantastic support of Basketball England, we will look to show how far basketball has come over recent years and we'll look to replicate the success of 2006 Commonwealth Games where women's basketball won a bronze medal."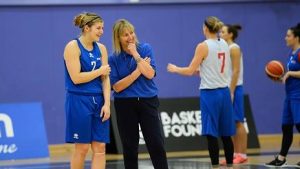 Coaches Buceta, Bunten and Ellis will now meet to form a long-list of potential players and begin filling a number of positions to complete the team's off-court staff.
The first game in the 2018 Commonwealth Games for the Team England Women is against Canada on 6 April, followed by Mozambique on 8 April and hosts Australia on 9 April. All games are played in Townsville, Queensland which is 10 hours ahead of UK-time.
Everyone at Newcastle Eagles wishes Chris and Team England all the best with the games next year.