Bullish Rachael Bland insists Newcastle are ready to lay down a post-season marker as the Eagles shoot for sixth spot in the WBBL Championship table.
Four teams are battling it out for the final three playoff berths as an unpredictable campaign gathers pace.
And this weekend sees seventh-placed Newcastle face the two teams immediately below them in the league standings.
The Eagles host Cardiff Met Archers on Saturday before making the short trip to derby rivals Durham Palatinates the following day.
And a fired-up Bland said: "We haven't seen Cardiff in the league yet but we've got them home and away within the space of eight days.
"Those games will go a long way to solidifying our position and sorting out where we finish in the Championship table.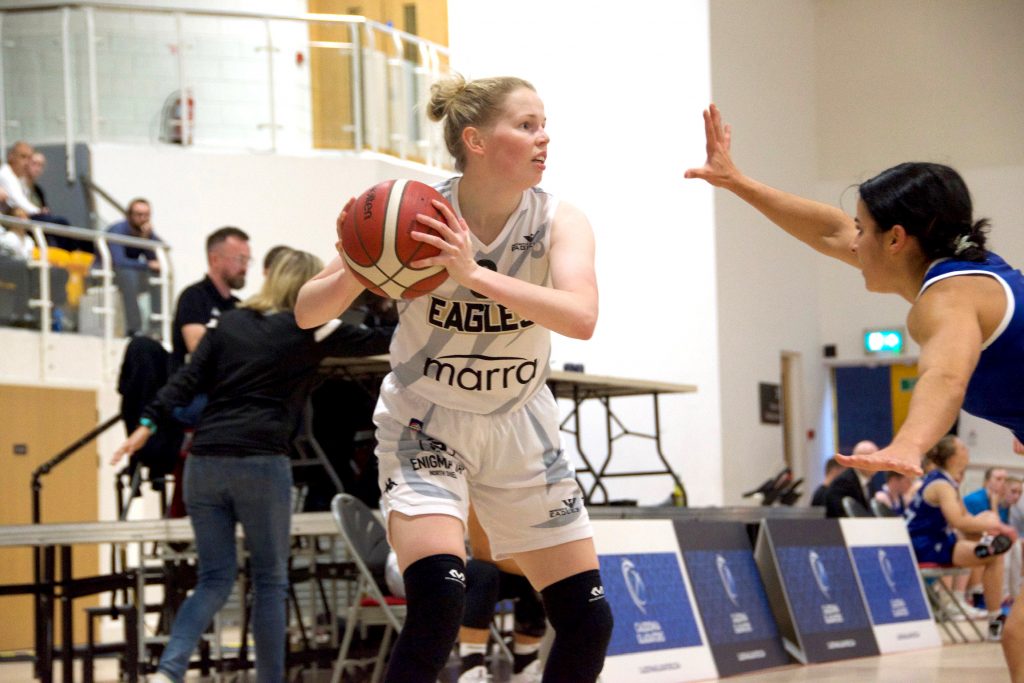 "Both games against Cardiff — and Durham in between on Sunday — are hugely important and we need to get locked in this weekend.
"When you're up against the teams around you and you're all fighting for the same positions it's even more important to get the right results.
"We want the head-to-heads against our nearest challengers and we've got a good run on those mid-table teams this season.
"We want to continue that."
Newcastle defeated Durham on Tyneside earlier this month to dent the Palatinates' late run for the playoffs.
And Bland shrugged off last weekend's heavy loss at London after insisting the trip south was about much more than a lop-sided result.
"The score was irrelevant against London," she added. "We used the game to get some minutes into players who needed them and to try some things for the next few weeks.
"Our mid-table rivals won't be looking at a loss against the Lions. They'll be looking at how this Newcastle team has stuck together in the last few weeks and come away with some big wins.
"And we can only get better with everyone back."
Bland was referring to the fact that the Eagles head into the business end of the season boasting their strongest roster for weeks.
Only bench player Millie Oates is a doubt ahead of this weekend's doubleheader following the return to action of Katie Nolan and Zoe Willis.
And with Abby Lowe edging towards full fitness following an injury-hit return to the Newcastle ranks it's little wonder Bland is in buoyant mood.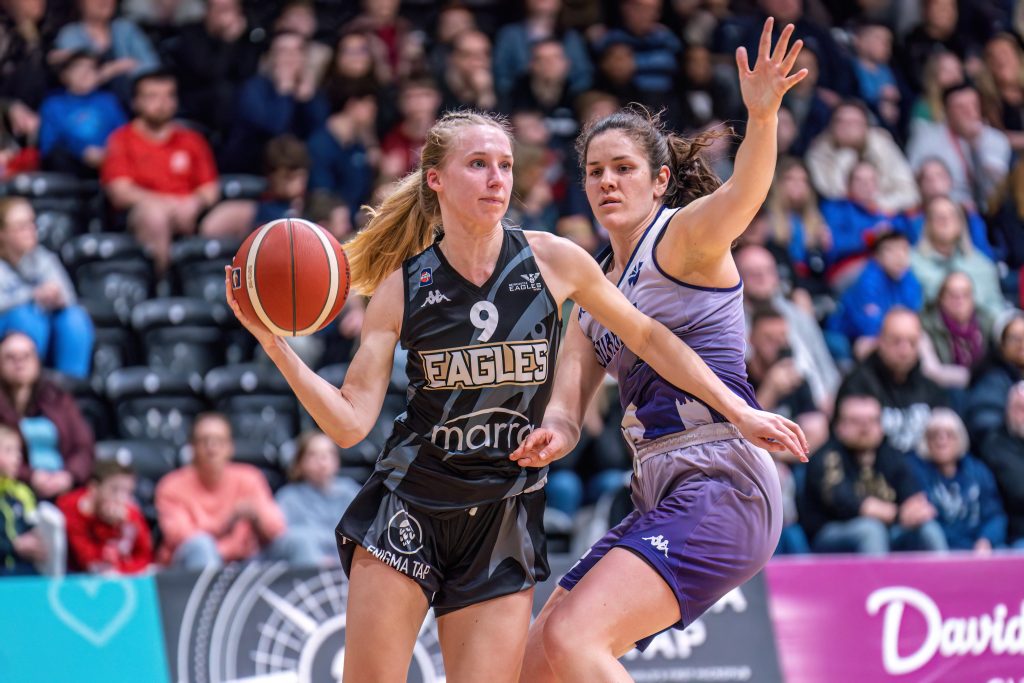 "It's great to get the majority of the players back into the rotations at this stage of the season," she added.
"Some of them only played a few minutes here and there against London last weekend but they were key minutes.
"Lions was always going to be tough so it was more about preparation for Cardiff and Durham.
"Those are the key games this month so it was good to get Katie and Zoe back on the floor before this weekend.
"We have all of our three bigs back and fit for the run-in which is a huge boost."
Nolan's cameo display in the capital was hugely significant given her ability to control the paint and create space for fellow bigs Nette Lewis and Chloe Gaynor.
At one stage against the Lions all three players were on court together and Newcastle's height is a constant worry for the club's nonplussed WBBL rivals.
"We've missed Katie while she's been away," added Bland. "We got used to a certain style of play — which was very effective — while she was in the team and the adjustments have been tough.
"We're all looking forward to getting back to where we were with Katie in the rotation.
"She's a huge presence and she's nicknamed the Hoover for a reason — she sucks up all of the boards and when she's fully fit she'll be tough to stop."
Tickets for Saturday's WBBL Championship clash against Cardiff (7.30pm tip) are on sale via the box office.