A passionate Paul Blake has appealed to the basketball community to stay positive and stick together in the face of the biggest crisis to affect sport in Britain.
But the man responsible for transforming basketball in the North East has recognised that Newcastle Eagles face a fight for survival – just days after lifting a record-breaking 25th domestic trophy.
The rapid spread of the coronavirus has shut down the BBL, in common with all professional sports in the UK, and forced club bosses to postpone the remainder of this season's games.
"After 23 years as the Newcastle Eagles and 25 major domestic titles, we don't intend to let this beat us."
And Newcastle Eagles MD Blake has been working around the clock to find a way forward faced with a deepening financial crisis across the sports and leisure sector.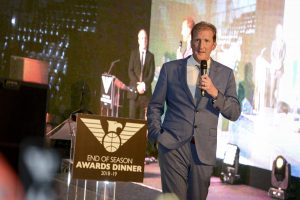 "I don't think it will come as a surprise to anyone to discover that professional basketball in this country faces big challenges, in common with many professional sports clubs," said the former BBL chairman.
"Both the club and the Eagles Community Foundation will facing extreme financial difficulties in the coming months.
"Make no bones about it – after 23 years as the Newcastle Eagles and 25 major domestic titles, we don't intend to let this beat us.
"We are very resilient and have always found a way through. To do this again we will need the support of what I believe are best fans in British basketball.
"We have had some great nights at the ECA this season and I'm looking forward to hosting more great basketball events at the ECA as soon as we can.
"In the interim we need the support of our local community now more than ever."
Newcastle were due to host the biggest home game of the season against serial trophy winners Leicester Riders at the Eagles Community Arena tonight and were looking forward to parading the 2020 BBL Trophy.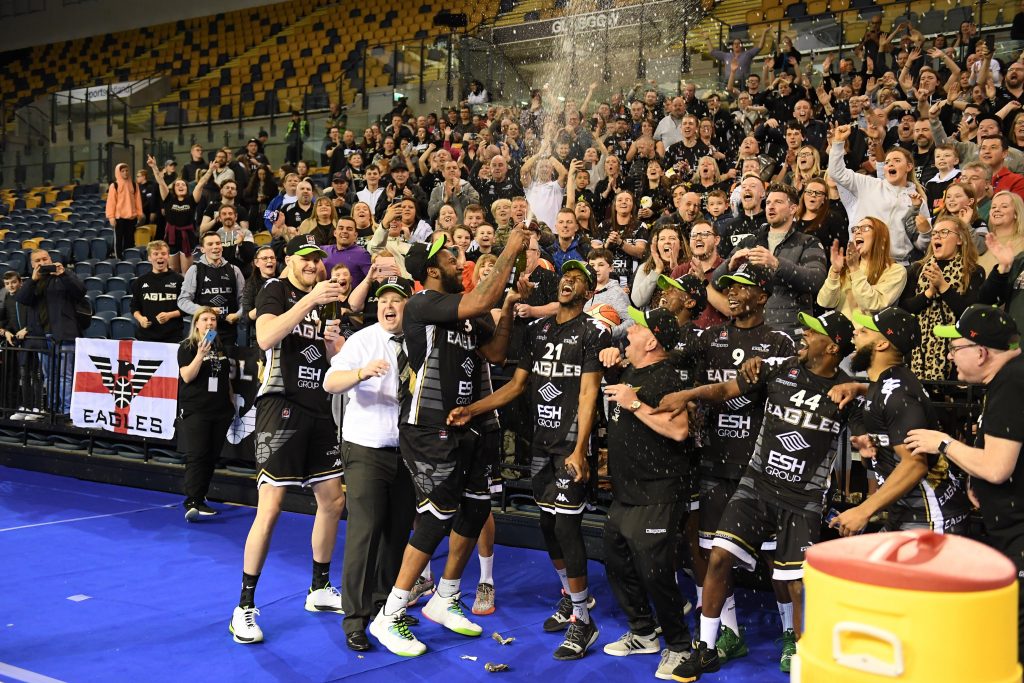 Instead the club is looking at a loss of income for this and future games for an indeterminate period.
The cumulative cost of postponing the club's remaining league and playoff matches will exceed six figures.
"I would ask our fans to do what they can in terms of helping to secure our future," added Blake.
"Season tickets for the 2020-21 campaign went on sale earlier this month and anyone who can afford to buy theirs now would make a huge difference to our short-term sustainability. We are setting up instalment plans to help with this decision.
FIND OUT MORE ABOUT OUR SEASON TICKET INSTALMENT PAYMENT PLANS
"I understand that many of our fans and their families are facing similar financial uncertainty but even a small contribution could go a long way.
"It's an extremely difficult time for everyone but I am confident that, with the help of our stakeholders, we can find a way forward sooner, rather than later."
Meanwhile, in line with other sports and leagues, the BBL Board is putting together a document detailing the true financial cost of the coronavirus outbreak to the professional tier of basketball in the UK.
It is understood that dossier will be presented to the Govermnent in the hope that some kind of league-wide financial compensation package can be agreed.
But in the short term Blake is banking on the support of Newcastle's loyal support to see the club through the next few days and weeks.
"We don't know how long this terrible virus is going to last or how long we have to sustain this period of uncertainty," added Blake.
"One thing I know for sure is we will all find a way and look forward to brighter times at the Eagles Community Arena."
Find out more about how to support the club with a 2020-21 BBL Season Ticket on our box office.