Along with our Eagles many of the member clubs of the British Basketball League (BBL) across the UK have been out supporting communities during the coronavirus (COVID-19) pandemic.
BBL clubs have always has strong connections to their community and utilising this they have reached out to support local initiatives at this difficult time for us all.
Here in Newcastle we opened up the Eagles Community Arena to help assemble lockdown activity packs for families across the North East. 2,500 packs containing equipment such as skipping ropes, balls, bean bags and hula hoops to help families stay active were assembled by the Active Partnership for Northumberland and Tyne & Wear supported by volunteers from Eagles staff.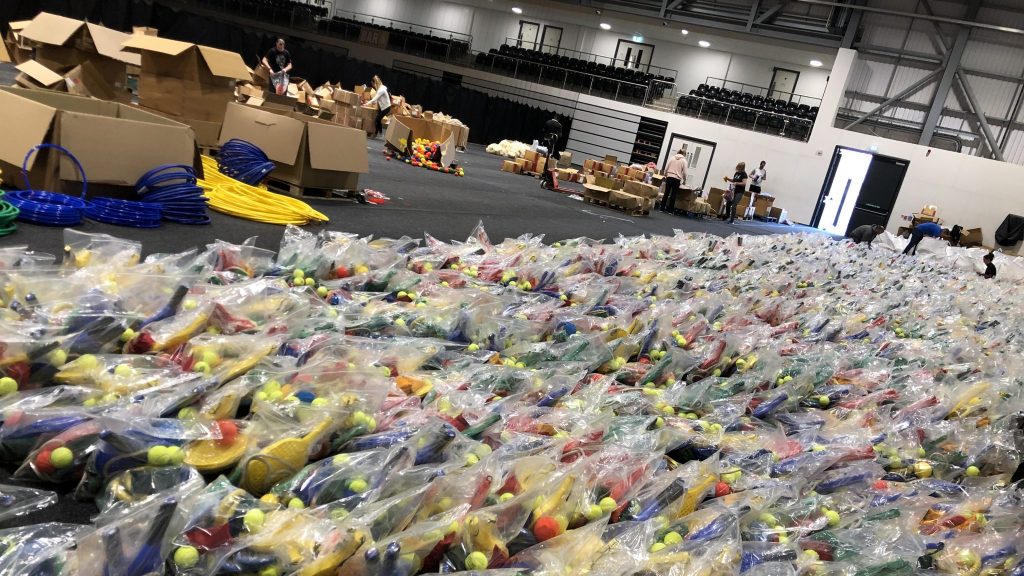 We are also offering free tickets for NHS staff when basketball returns to the Eagles Community Arena with our 'Blue Eagle Initiative' as well as offering a stay in touch service for those fans who are feeling lonely and isolated during this difficult period.
Looking elsewhere in the BBL many other clubs have been coming together to support their communities.
Plymouth Raiders teamed up with Tamar Grow Local and Courier Force to deliver local produce and supplies across the region, particularly to those who are self isolating.
Further up the road, Bristol Flyers have been assisting with delivering meals to the local community together with their counterparts at Bristol Sport.
Meanwhile Surrey Scorchers player Jeremy Nanton-Hamel is currently cycling the distance from Scorchers' home arena at Surrey Sports Park to the Eagles Community Arena, 304 miles away. Raising money for Crisis UK, Nanton-Hamel will be cycling 26 miles a day to reach his goal.
Sheffield Sharks have been continuing their part in RESPECT, a multi-agency outreach programme supporting primary and secondary school children in South Yorkshire. The team work alongside children who have been excluded from mainstream school with many of these still attending sessions due to their home circumstances.
And finally in Leicester, 'Hotshot', the Riders mascot, has been spreading some cheer making surprise socially distanced visits to fans and show support to local carers, NHS and police frontline workers.