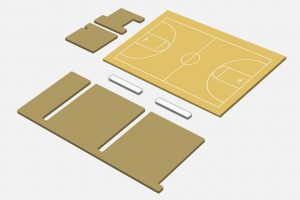 Tickets are now on sale for our rearranged game against Worcester Wolves which will be on Tuesday 3 April 2018 with doors opening at 6:30pm and tip-off at 7:30pm.
Due to limited venue availability at Sport Central, the club has had to take the decision to play this game in a limited capacity format – with only 1,000 seats available.
BOOK NOW
INFORMATION FOR SEASON TICKET HOLDERS
We have reserved seating for all of our season tickets, however in order to maximise this limited capacity for all our fans if you are not able to attend this game we would appreciate it if season ticket holders could let us know by calling 0191 2453880 or emailing [email protected] and we will be happy to offer you additional tickets to another game this season for friends and family in return.