UPDATE: We are overwhelmed to have reached our target of £10,000 in just 10-days!
On behalf of the whole WBBL club we want to say a huge thank you to everyone who has supported women's basketball in our region.
If we reach our stretch target then we can cover almost all of our projected 2020-21 season costs, which will mean that our ticket income will enable us to invest in the future of this programme beyond the next 12 months.
We can't wait for the new season to tip-off – thanks to you!
---
Can you support the next season and future development of the Newcastle Eagles WBBL team post-coronavirus?
Whether it's a small donation, purchasing a t-shirt or signing up for a season ticket, all the way up to your business sponsoring the team's jerseys, you will be helping to support the only top-flight female sports team in our region and empower us to continue the development and growth women's basketball across the North East of England.

In addition we are delighted to announce that the North East Local Enterprise Partnership (LEP) have pledged an extra boost of up to £5,000 in match funding alongside all the money raised on our Crowdfunder page.
SUPPORT THE TEAM ON OUR CROWDFUNDER PAGE
Support the only top-flight female sports team in our region, empowering us to continue the development and growth women's basketball
Over the last two seasons since becoming our Newcastle Eagles Women's British Basketball League team, the franchise had developed both on and off the court to a point whereby we were seeing our biggest home crowds for a WBBL game all in support of a group of inspirational sportswomen with the Play-Offs silverware in their sights.
Watch three of our Eagles WBBL players, all from the region, talking about how your support can grow the sport...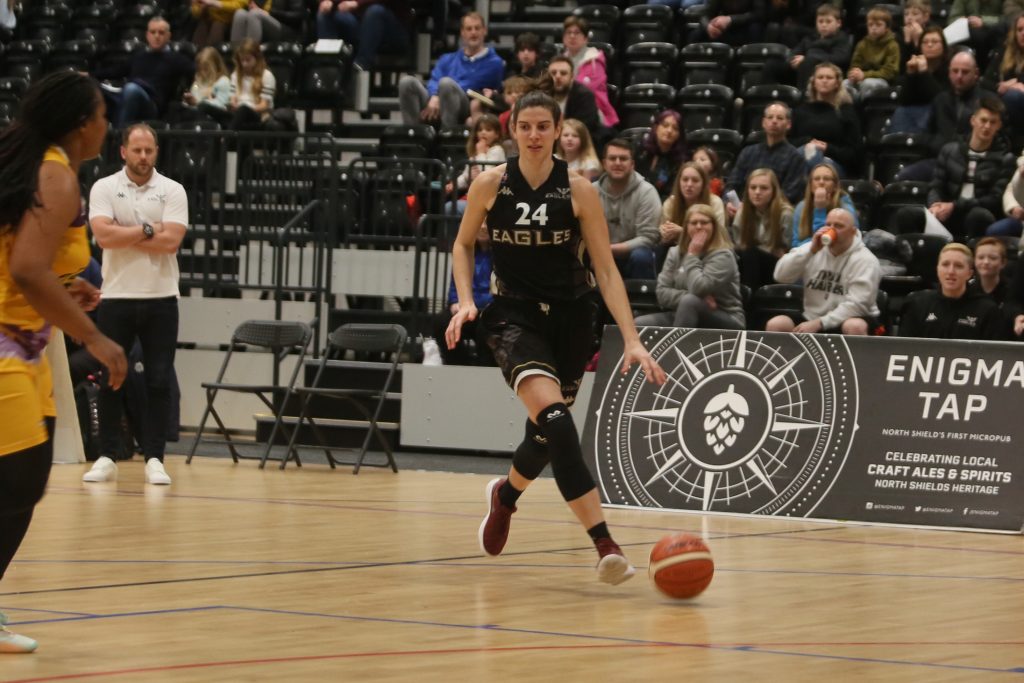 Sadly like many organisations the impact of the coronavirus (COVID-19) pandemic lockdown meant that the 2019-20 WBBL season had to be cancelled just before we could carry our momentum into what we hoped was set to be an historic Play-Offs run.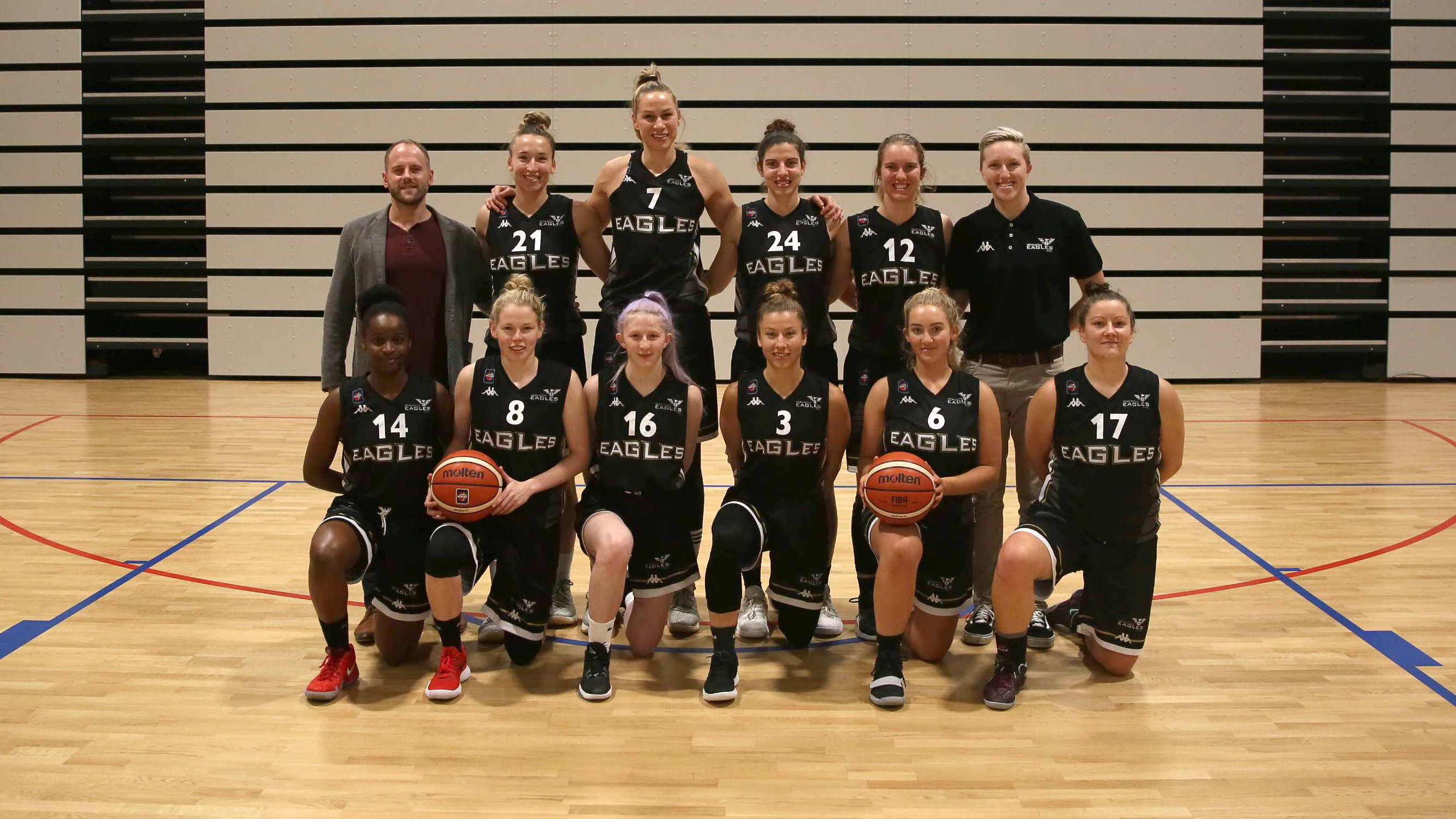 The lockdown has had significant financial implications for the future of the club with lost sponsorship and ticket revenues.
In addition to this, all our extensive community outreach programmes, involving WBBL players visiting schools across the North East of England throughout the playing season, were halted by coronavirus.
Over the games that remained hundreds of young people would have attended WBBL games to see these role models in action at the newly opened Eagles Community Arena.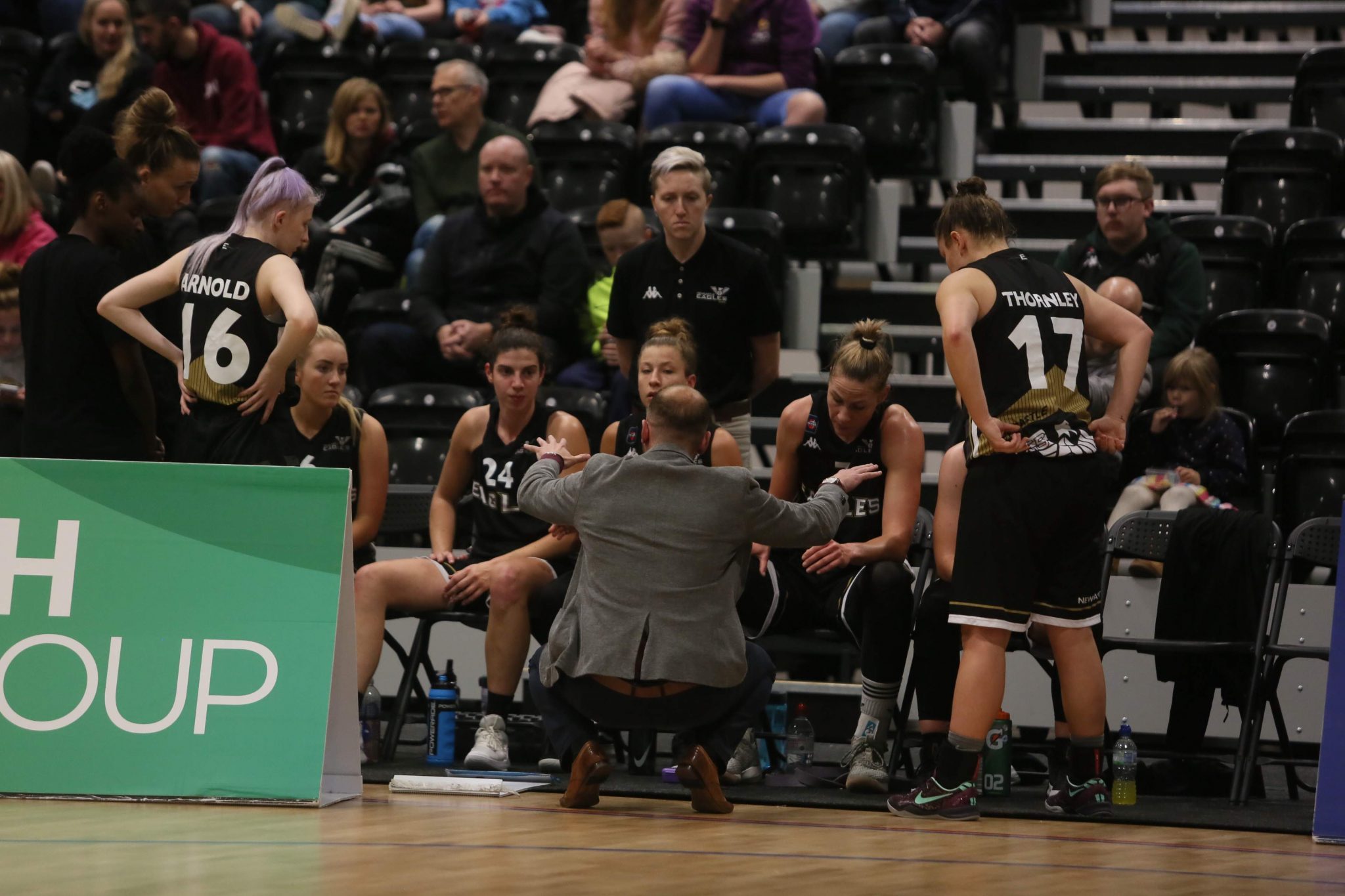 A post-lockdown team will see coaching clinics before games and at half-times across the season, school visits inspiring girls into keeping active by playing basketball, plus create opportunities for local women to excel by competing in the WBBL – our sport's highest level of competition in the UK.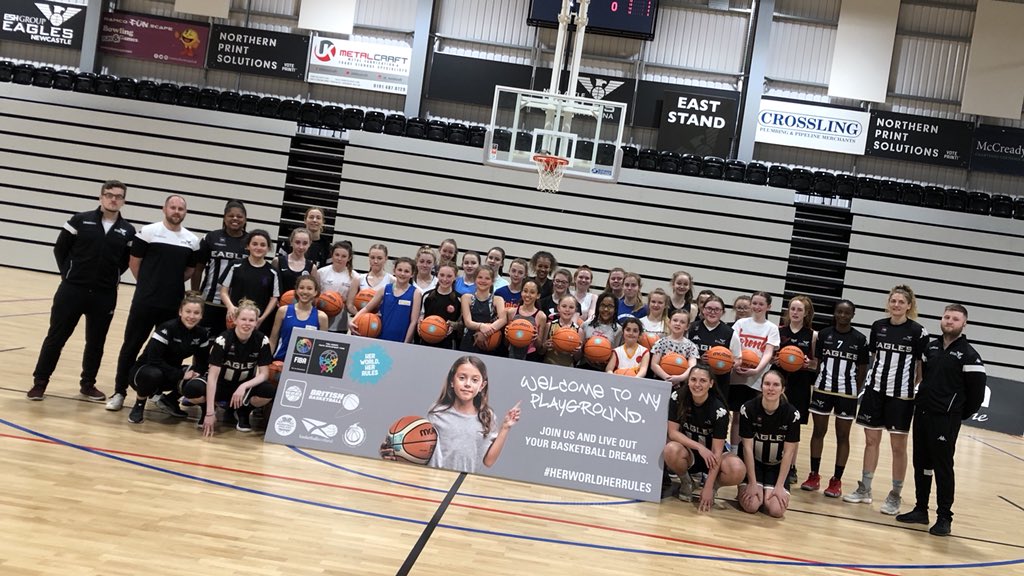 SUPPORT THE TEAM ON OUR CROWDFUNDER PAGE