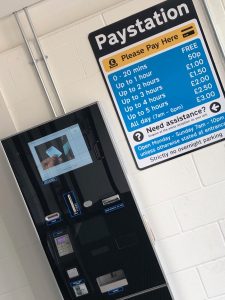 From today, Friday 17 May 2019, the Eagles Community Arena (ECA) car parking charges are in effect.
The ECA is owned and operated by our Eagles Community Foundation, a registered charity, and so in using the car park you are supporting the future of both our arena and all the people who benefit from our programmes.
A grace period of 20 minutes from entry to exit will be free of charge for deliveries, drop-offs and anyone not visiting the venue.
Anyone spending £1 or more at our Eagles Eats cafe can have their parking ticket validated at reception for free parking.
A full charges tariff, opening times and more details can be found on the arena's parking page.
If you have any questions or need any assistance with the paystation please enquire at arena reception or call 0191 245 3880.
We appreciate your patience and cooperation with the new parking system as it enters use and as always we thank you for all your support.