Today, Monday 29 March, the lockdown restrictions have been relaxed to allow organised basketball sessions for up to 30 people to take place outdoors.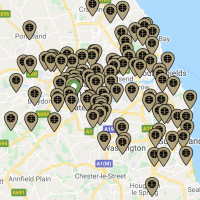 To help our Eagles Community Foundation clubs and players across the North East find their nearest outdoor court we have launched our new Court Finder.
CHECK OUT THE COURT FINDER
This interactive map and search tool will zoom in on courts within a few miles of the postcode or street address you enter.
Government social distancing and COVID-19 Secure Play rules must be followed in these settings as defined by Basketball England's Return To Play Roadmap.
BASKETBALL IS BACK!