We have been in our new Eagles Community Arena home since the start of the year and as a venue owned and operated by our foundation, in keeping with its core values, we are very keen that the arena is both part of the local community and adds to it.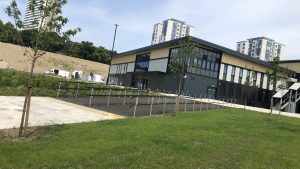 As summer is now upon us and with the weather looking good, we want to ensure that the arena's grounds remain in the best condition and so our Eagles Community Foundation are looking for volunteers to join members of staff in some gardening.
CAN YOU HELP?
All help is appreciated, whether you can only spare half an hour of your lunch break, right up to an afternoon with some of your colleagues all coming along together to support our charity in doing this necessary landscaping work.
To find out more and to get involved please contact Neil Curry at the Eagles Community Foundation on 0191 245 3881 or by emailing [email protected]