The North East's newest fan zone will deliver a family-friendly World Cup experience with a difference as thousands of football fans flock to the home of Newcastle Eagles.
The Vertu Motors Arena has built a burgeoning reputation as the premier indoor venue for world class sport and entertainment in the North East.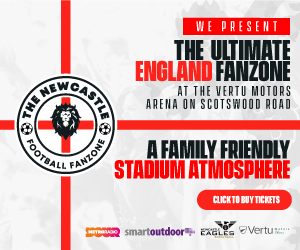 BOOK FANZONE TICKETS NOW
And now big screen international football will take centre stage in November following the success of sell-out World Cup basketball clashes and boxing events earlier this year.
"England fans can look forward to a series of exciting World Cup fan zone events as we follow the team's progress in Qatar," explained Dan Black, Newcastle Eagles' Sales and Communications Manager.
"Our Vertu Motors Arena is a venue that's become known for fantastic atmosphere and facilities.
"We pride ourselves on creating a family-friendly environment and our fan zone will cater for everyone.
"There'll be pre-match entertainment with food and drink available before and after kick-off.
"And we'll be home to a huge state-of-the-art screen so fans won't miss a minute of the action."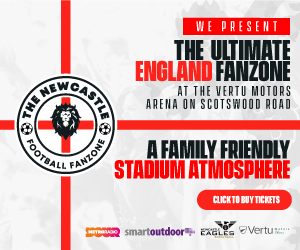 Newcastle Eagles have joined forces with Metro Radio and Smart Media to ensure a winter World Cup won't dampen the spirits of friends and families seeking to share the experience.
And with a 2,800 capacity for big match screenings, organisers are preparing an unrivalled experience with a stadium atmosphere.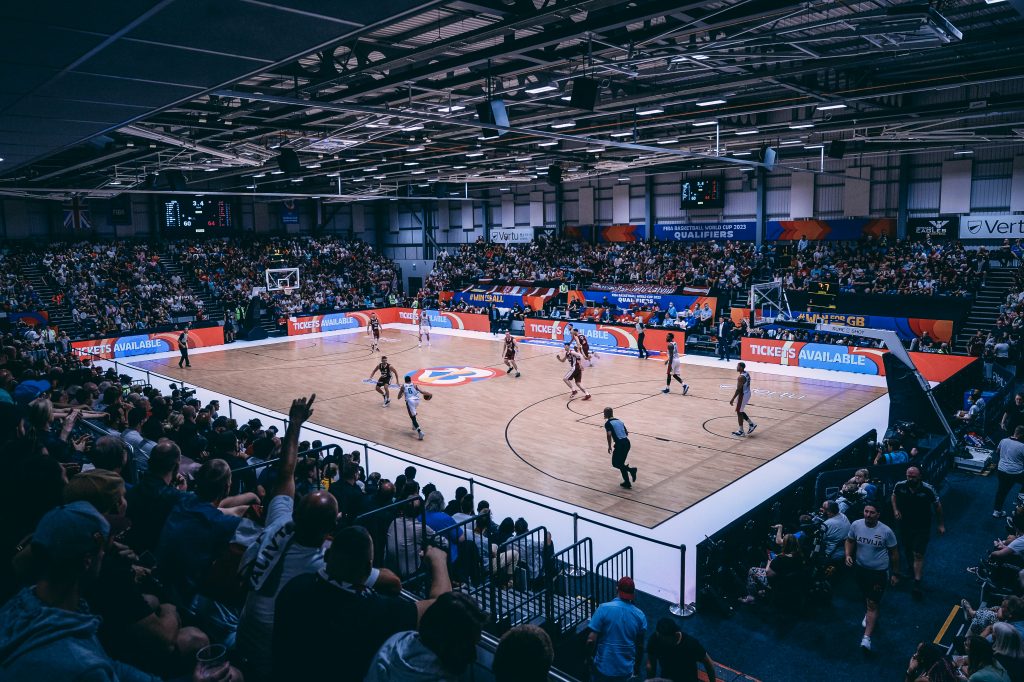 Dom Munnelly, Metro Radio Station Director, said: "We're excited to be partnering with Newcastle Eagles and Smart Media to bring this unique live event experience to the city.
"This fantastic indoor venue really is the ultimate location for an event like this happening in the winter months.
"Our collective aim is to create an electric in-stadium atmosphere so that it really feels like you're actually at the game.
"With the huge screens and sound system we're installing with Smart Media we know this will be a unique opportunity for fans to cheer England on.
"With standing and terraced seating there are options for everyone and, of course, it's family friendly so all ages can safely enjoy a great experience.
"Metro Radio will be promoting the fixtures and also giving listeners the chance to win family tickets with the Steve and Karen's Breakfast Show. Watch this space!"
Smart Media and parent company Smart Outdoor are veterans of the summer fan zone scene after helping to deliver big match experiences across the UK.
But the North East-based firm can't wait to transform the Vertu Motors Arena into a home from home for England fans keen to get behind the Three Lions.
"A November World Cup presents a unique challenge when it comes to large groups of supporters gathering to watch England games together," admitted Mark Clancey, Managing Director of Smart Media.
"But once we started talking to Dan and Dom we realised this was an amazing opportunity to host a high quality fan zone that's more than a match for a typical North East winter!
"Smart Outdoor has experience of fan zones across the UK and the nation has really taken these events to its heart.
"We've been working alongside Newcastle Eagles for two years now on a number of high profile events and I'm convinced the fan zones will only serve to underpin that successful partnership."
England's World Cup campaign gets underway on November 21 when Gareth Southgate's men tackle Iran in a lunchtime kick off.
Group games against USA (November 25) and Wales (November 29) follow with both clashes due to kick off at 7pm.
Tickets for The Newcastle Football Fanzone can be purchased now from vertumotorsarena.com with details online about the VIP, corporate and hospitality packages that are also available.