Esh Group today renewed their sponsorship of Newcastle Eagles Basketball for a 10th consecutive year in a deal which also includes support of our Eagles Community Foundation.
In January this year the group's Esh Build division completed their transformation of a derelict parcel of land on Scotswood Road, in the West End of Newcastle, into our new purpose-built state-of-the-art Eagles Community Arena as a home for both the club and its foundation.
Paul Blake, Newcastle Eagles' Managing Director, said: "The connection our club has with Esh Group has been important to our growth and development over the past decade.
"They have been with us for a long time and recently completed our amazing new home, which is the next step in the club's evolution."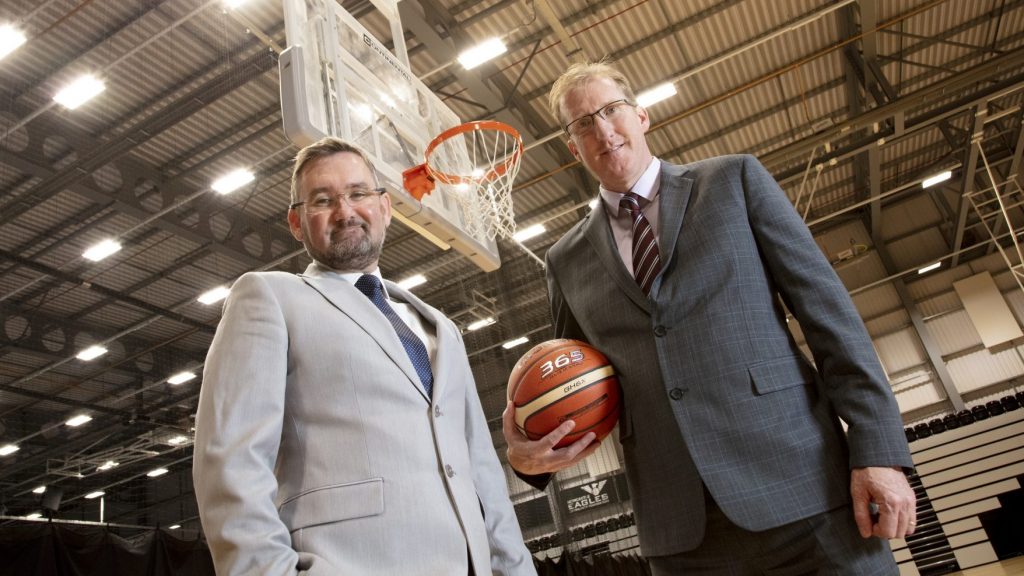 Andy Radcliffe, Esh Group's Chief Executive, said: "Teamwork both on and off the court has helped Newcastle Eagles create a legacy for our region.
"We feel synonymous with the club and look forward to enjoying more success together as we enter our 10th year of partnership."