On Christmas Eve our Eagles BBL team made themselves at home with a first tour and training session at our new Eagles Community Arena.
The new multi-million pound purpose-built venue will be completed over the next few weeks after the Christmas break, with the opening BBL game date set for Friday 11 January 2019.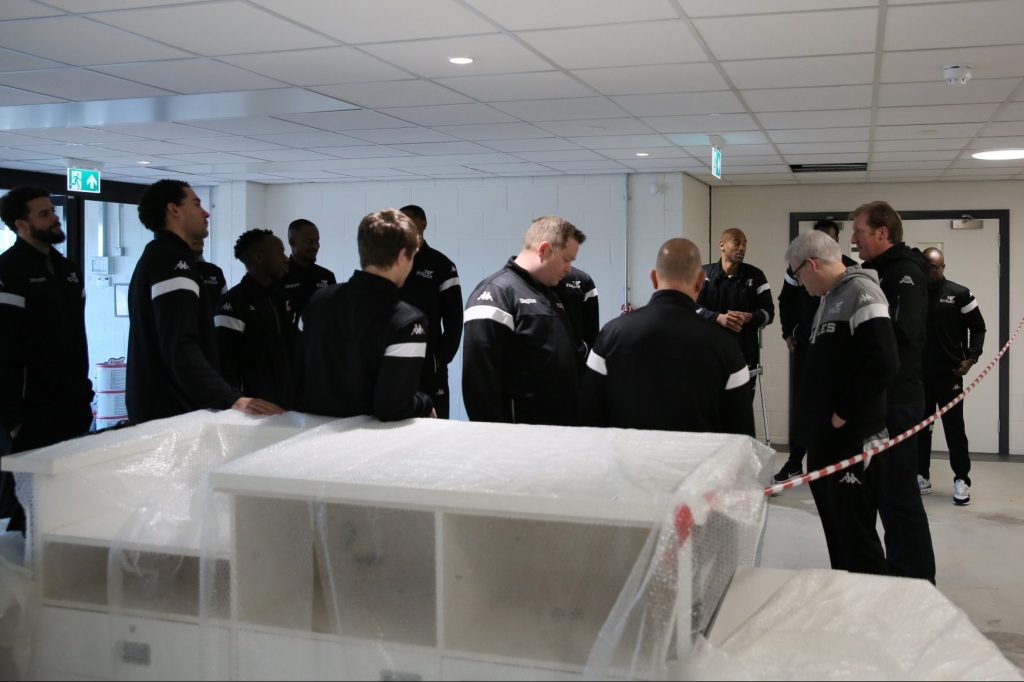 Leading his team around the club's own facility is something that Managing Director Paul Blake has been working towards for a long time.
"We were all extremely proud to be able to show the team the venue for the first time today, followed by their first training session," said Blake.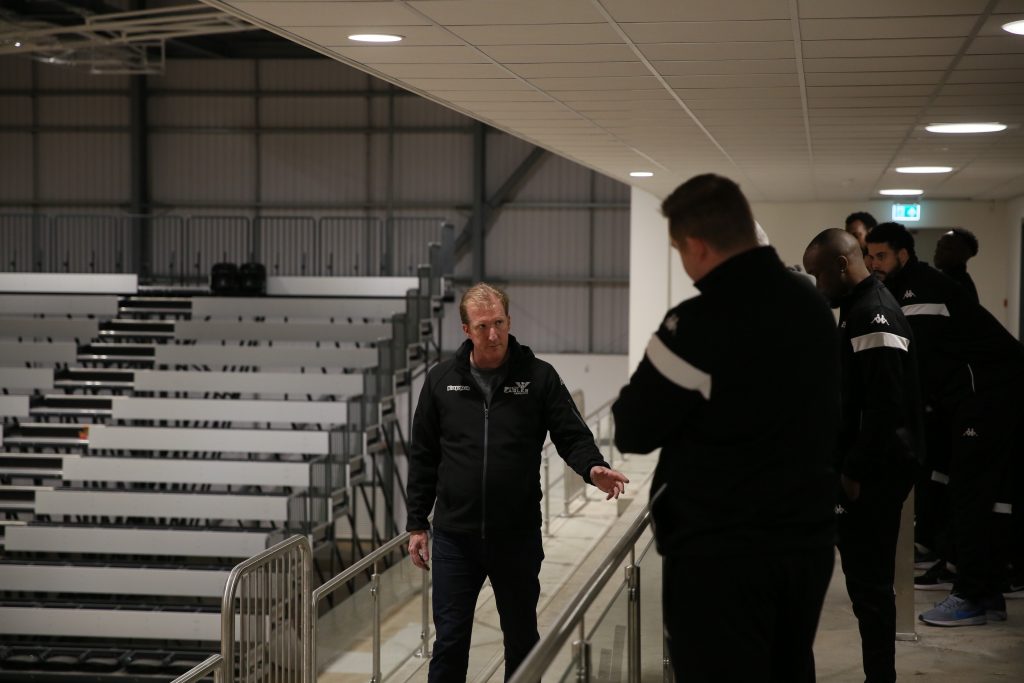 "It's been a long path, but incredible to think we have a home now. Day One of a new journey for the Eagles!"
Point guard Rahmon Fletcher returned to the club this season after a year in Europe excited at the prospect of taking to the court in a venue the Eagles can call their own.
After yesterday's training session that excitement was definitely still there for Fletcher who said: "It was great to finally see the arena!"
"It looks amazing outside and inside. Credit to Paul, Sam and everybody involved, it's a huge step in this city.
"It's an honour and privilege to be a part of the growth. I'm humbled can't wait to see it on opening day."
Tickets are on sale for that opening day on Friday 11 January 2019 when our Eagles welcome Plymouth Raiders as the first BBL opposition: