Eagles BBL team sponsors Vertu Honda Newcastle have been keeping our players on the road with a fleet of Honda cars for the last five years and the dealership is now extending its support to North East basketball by sponsoring one of our Eagles Community Foundation's junior clubs for the second successive season.
The aspiring young players of the Cardinal Hornets Basketball Club, who are based at Cardinal Hume School in Gateshead and have a total of 120 members ranging from 4 years old up to 16 years old, will proudly wear the Vertu Honda logo on their kits.
Chad Ridley, branch manager at Vertu Honda, said: "The Newcastle Eagles are a hugely successful team and they are a credit to the region, continuing to bring home titles to an area which is gaining a reputation as the Northern Powerhouse of basketball – mostly due to their success.
"We are very proud to be working with the Newcastle Eagles and I'm delighted that we can extend our support to the up and coming young talent in the region."
Our Eagles Community Foundation runs 49 club or after school sites and has over 60 club teams playing weekly within its junior competition, the Eagles Central Venue League.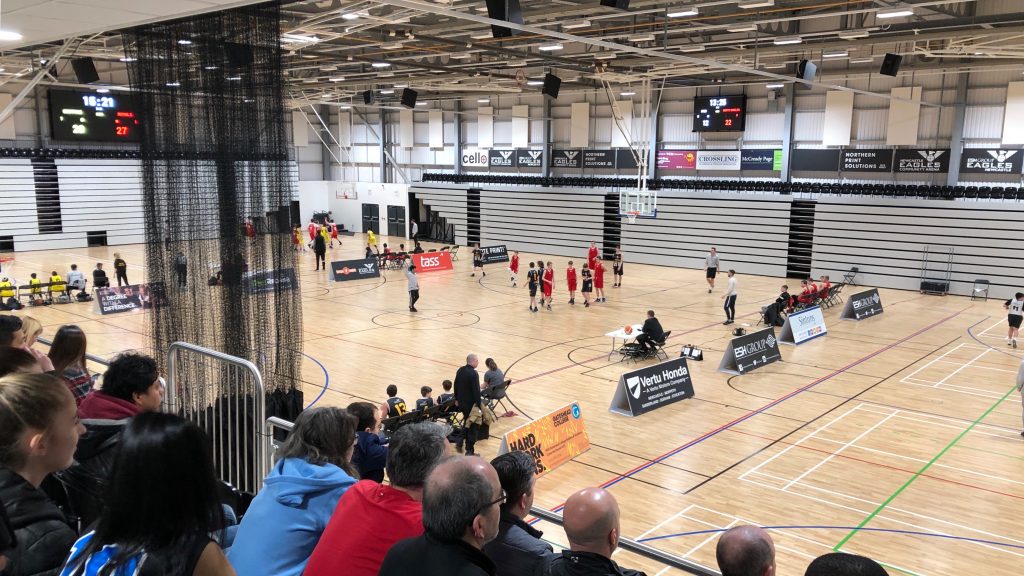 Over 600 young players, across a broad range of ages from Under-10s to Under-18s, participate in a packed schedule of games across the three state-of-the-art courts on Saturdays at our Eagles Community Arena.
Cardinal Hornets are one of biggest teams within our junior clubs programme and its Eagles Community Foundation coach Anthony Forrester who runs the Gateshead-based club praised Vertu Honda for their support of basketball in the region.
Forrester said: "As a long-standing supporter of the Newcastle Eagles and we're absolutely delighted that Vertu Honda are providing this support to Cardinal Hornets.
"All 12 of our current teams, from Under-8s to Under-16s, wear their Hornets kits with pride, and it is the sponsorship from Vertu Honda that has made this possible. We are extremely grateful for their continued sponsorship"
If you or your business are interested in supporting any of our Eagles Community Foundation's junior clubs or outreach and participation programmes across the North East please email [email protected]