This weekend the Vertu Motors Arena is donating space to a charity that identifies people at risk from sudden cardiac death with a screening programme for young adults.
Cardiac Risk in the Young (CRY) will be checking the hearts of young people from across the region aged 14-35.
The Scotswood Road venue, owned and operated by the Eagles Community Foundation, was approached with the opportunity by a parent of one of the foundation's junior players to whom the need to hold these screenings is sadly all too familiar.
Lisa Steel, whose son Harry has played basketball since the age of 10, lost her brother David White in June 2015 from sudden cardiac death and was then put in touch with CRY.
Harry has been a member of both TyneMet Tigers and North Shields Basketball Club after he first got into playing basketball following Newcastle Eagles players visiting his school with their Hoops 4 Health outreach programme.
In memory of his uncle, Harry has been fundraising for CRY with the goal of preventing any more families from having to go through what his family did by getting the funds together to hold a heart screening session.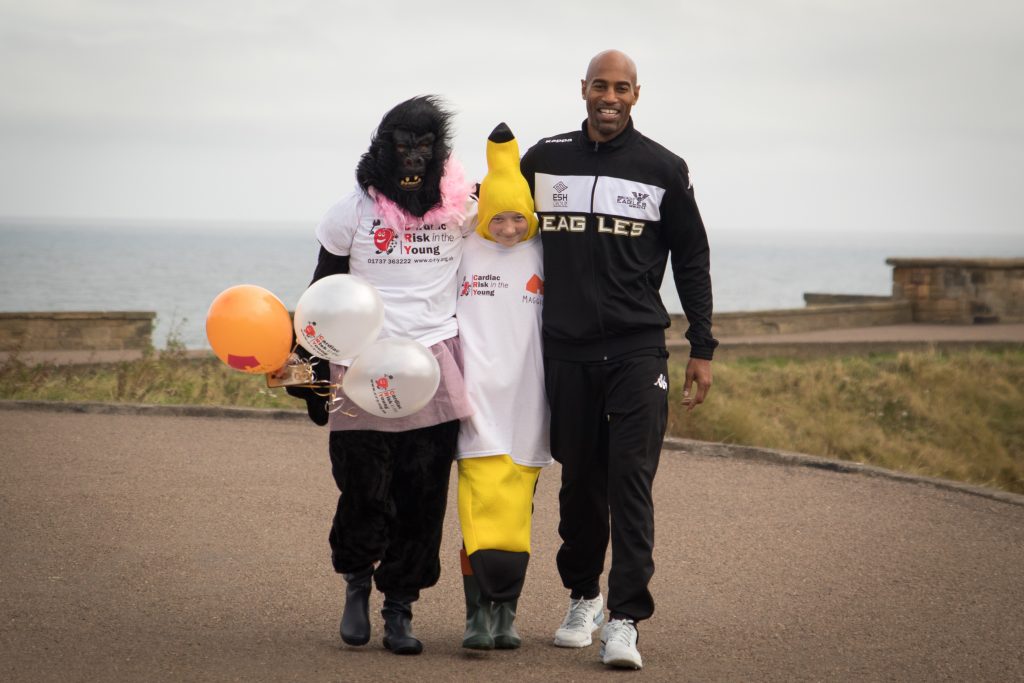 "Initially, the money Harry raised was for CRY's core fund, which was used for bereavement support, screening and medical research", said Lisa Steel.
"We now have David's memorial fund set up and Harry has been able to raise enough money to hold the screening session at the Vertu Motors Arena, where some of his basketball teammates are going to be screened.
"Now Harry has raised almost £4,000 of his next £6000 target to be able to hold another screening of 100 fellow basketball players.
DONATE ON HARRY'S JUST GIVING PAGE
Two screenings will be taking place at the arena over two days with the first on Saturday being funded Harry's appeal in memory of his uncle David.
CRY's Tyne and Wear representative David Jewell lost his son Damien aged 28 in 2001 and has been working with CRY ever since.
Watch CRY's David Jewell at the Vertu Motors Arena talking about the screenings:
Like Lisa and Harry, David wants to help ensure no other family is affected by sudden cardiac death and through his tireless fundraising and ongoing commitment to raise awareness across the region Sunday's screenings have been funded in memory of Damien.
Dr Steven Cox, Chief Executive of Cardiac Risk in the Young, said: "Every week in the UK, at least 12 'apparently' fit and healthy young people, aged 35 and under, die suddenly from a previously undiagnosed heart condition.
"In 80% of cases, there will have been no symptoms or warning signs and tragically, all too often, the first sign of any underlying problem will be the last sign. That's why it's so vitally important that we do all we can to identify those that are risk from sudden cardiac death."
During the screenings, individuals will have an electrocardiogram (ECG) examination, which provides a trace of the electrical activity of the heart.
The ECG is a simple, non-invasive, and painless test that only takes a few minutes to complete and is performed by a qualified cardiac physiologist.
If a young person is found to have an abnormality, CRY will also conduct an Echocardiogram (ultrasound).
Help Harry to his next fundraising target of hosting the 100 basketball player screening session at the Vertu Motors Arena in the near future by donating on his Just Giving page.
DONATE ON HARRY'S JUST GIVING PAGE