The new-look Ball Out 3×3 is coming to the Vertu Motors Arena this summer in partnership with Basketball England as an exciting expansion of its iconic tour.
This tour will feature eight qualifying events across the country during summer, culminating in two days of finals in London.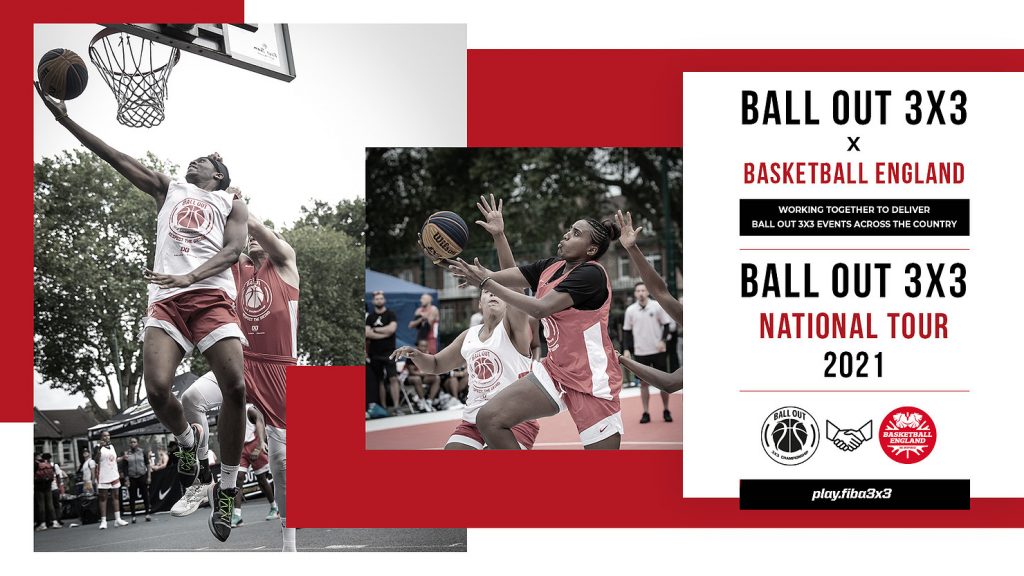 The Newcastle date is set for Saturday 31 July with eight competition categories available for teams of players to enter. Full details of other dates and all the categories can be found on the Ball Out 3×3 website.
Ball Out 3×3 Newcastle Qualifier Categories:

Elite Men*
Recreational Men*
Women
U18 Men/Women
U16 Boys
U14 Girls/U14 Boys

(* UK Residents Only)
Entrants can register for the Newcastle qualifier now via the FIBA 3×3 play platform.
REGISTER A TEAM NOW VIA FIBA 3x3
All players are required to make FIBA 3×3 profiles and can get more details about this on the Ball Out 3×3 website.
Registered teams will be provided with further information regarding participation and the event day by Ball Out 3×3.