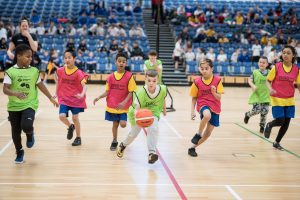 This Wednesday saw over 400 primary school pupils from across Newcastle take part in the second annual Tesco Bank Junior Players tournament.
Amongst the crowds watching the action on court was our Eagles BBL players and brothers, Jamal and Kai Williams, who stopped by ahead of their much anticipated BBL Championship match against Leicester Riders on Friday.
Tesco Bank Junior Players is a community coaching programme jointly led by Sunderland AFC's Foundation of Light, Newcastle United Community Foundation and our Eagles Community Foundation to give young people in the North East the opportunity to not only take part in physical activity, but to receive expert tuition from highly qualified coaches.
The programme is now in its second year and encompasses Hoops 4 Health, a programme delivered to primary or middle schools in the region with four themed sessions delivered by the Eagles Players which focus on hydration and the importance of water, the effects of sugar, fitness and learning to play basketball.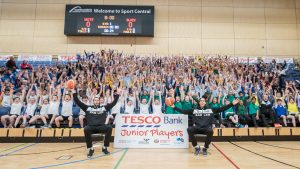 Watching the young basketballers at this Wednesday's tournament, Eagles player Kai Williams said "It was amazing to see so many young people participate in the Tesco Bank Junior Players programme today at Sport Central. It's a fantastic initiative to enable young people to experience the sport of basketball in a fun atmosphere whilst directing young people into our Eagles club structure to continue playing the sport."
Looking ahead to the final games of the tournament which will be played in the Sport Central arena ahead of the Eagles' home game next Friday night, Jamal Williams added "It's such a fantastic opportunity for young people to take part in basketball here at Sport Central today with the Tesco Bank Junior Players programme. I look forward to seeing the finalists at our home game on January 19th."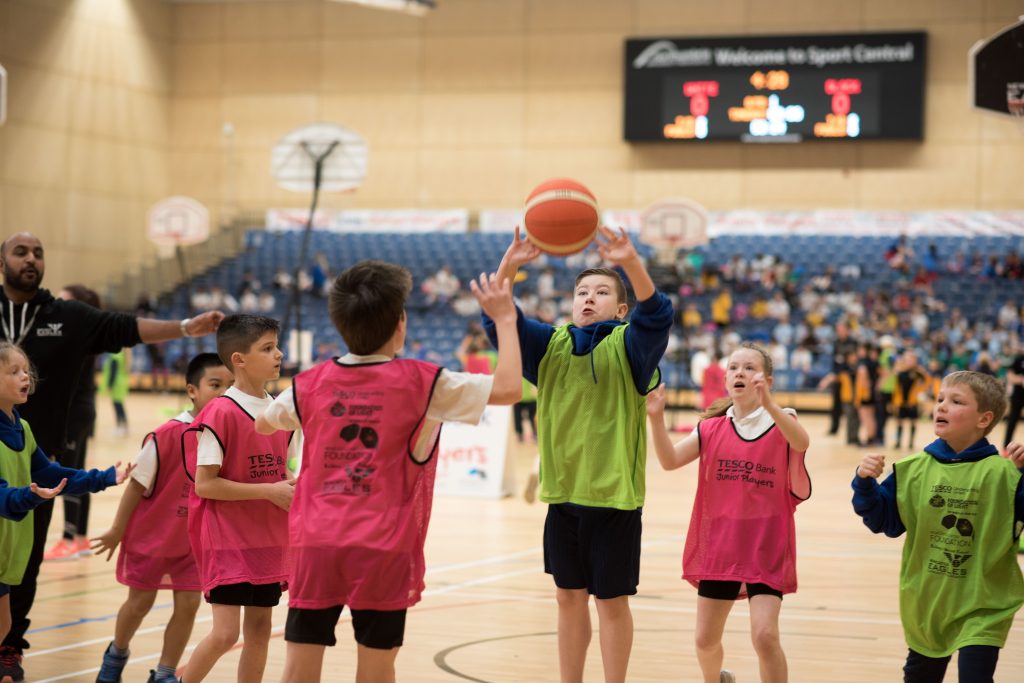 Gillian Fairweather, Tesco Bank Community Investment Manager, said "It was a delight to see our programme in action today with so many children taking part in the tournament. Our focus is to create opportunities for young people and encourage a fit and active lifestyle and the Newcastle Eagles Community Foundation have shown this is an objective they share with us. We are all very much looking forward to seeing this flagship partnership continue in its second year, allowing us to continue giving back to the communities which have supported us."
The final four teams in the tournament play-off on Friday 19 January at our BBL Trophy Quarter-Final game against DBL Sharks Sheffield.
Find out more about Tesco Bank Junior Players on the section of our website.