The Newcastle Eagles Academy, along with friends, family and supporters joined us at The Vertu Motors Arena recently to celebrate our academy class of '23 and to acknowledge some standout performances from our athletes.
This year's event was made a little more special given recent news that Eagles Academy graduate Tosan Evbuomwan will enter the NBA draft this month after a stand-out collegiate career at Princeton University.
This year's class will without question have one eye on the fortunes of the former Eagle as he embarks on his professional career, with his time here on Tyneside and his success in the US serving as a reminder that anything is possible.
Ian MacLeod, Eagles Community Foundation Development Manager, said: "It is always good to celebrate the success of both the academy and the individuals within and to recognise the hard work people have put in during the season."
"Not just players, but this was a chance to recognise the contribution coaches, volunteers and parents have made to the programme without whom things would be a lot more difficult."
"It has been a good start to the expanded 'Eagles Academy', next year we hope to increase the amount of coach development, playing opportunities and continue to increase the quality of what we offer on our performance pathway."
Joining MacLeod in recognising the current crop of academy players were BBL and WBBL players Darius Defoe, Marina Fernandez and Chloe Gaynor, themselves part of the coaching team within the academy.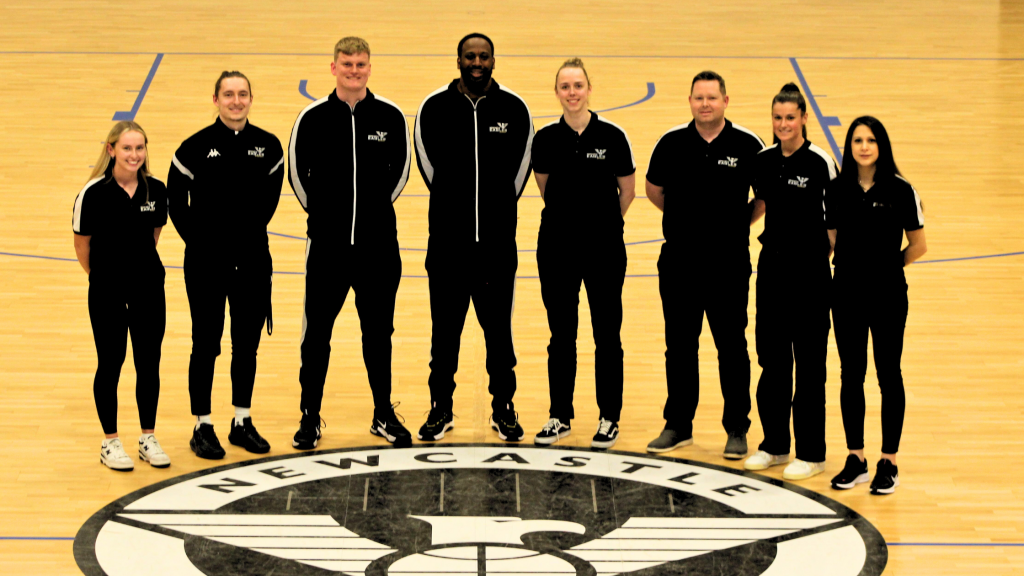 2022-23 AWARD WINNERS:
U14 Boys:
Player's Player Award: Billy Crawshaw
Defensive Player Award: Harry Merrifield
Most Improved Player Award: Leo Glaholm
U16 Boys:
Player's Player Award: Jakub Bobkowski
Defensive Player Award: Aston Hall
Most Improved Player Award: Alex Cisse
U14 Girls:
Player's Player Award: Jessie Dormenyo
Defensive Player Award: Alisha Suggitt
Most Improved Player Award: Lexie Cardwell
U16 Girls:
Player's Player Award: Ava Bensley
Defensive Player Award: Sophie Hawkins
Most Improved Player Award: Erica Elsom
EABL:
Player's Player Award: Jakey Weech
Defensive Player Award: Tobi Dawson
Most Improved Player Award: George Stephenson
The highlight of the evening was the announcement of the Academy Player of the Year, which went to Jakub Bobkowski for his exceptional performance and dedication throughout the season.
Jakub has had an outstanding year with the academy which resulted in him being called up to the England U16 camp earlier in the year.
Coach Chloe Gaynor, who has coached him this year at academy level had this to add on Jakub's progress this year;
"Jakub's selection to the England squad is a testament to his hard work and showed in him being rewarded Academy MVP as well."
A year young, he took the challenge of leading the team in scoring and rose to the challenge."