It's a huge BBL Cup game against London Lions this Friday night and virtual tickets are on sale now from the box office from just £4.99 per stream.
GO TO GAME
After purchasing your virtual ticket for the live stream go back to the game page on Friday night.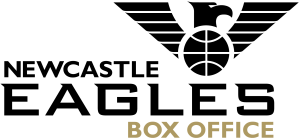 Coverage starts at 7:20pm with tip-off at 7:30pm.
SEASON TICKET HOLDERS
2020-21 BBL Season Ticket Holders can watch this game for free by signing in to the box office and adding the virtual ticket to the cart, which will then automatically be discounted to free at the checkout.
If you need to move any season tickets grouped together in one box office account to different email addresses for separate households to watch the game please follow these steps:
If the new household does not already have a box office account ask them to create one.
Send both your email address and the new household's email address to 

[email protected]

 with the names of the season card holders to move.
VOUCHER HOLDERS
Sign in to the box office and add the virtual ticket to your cart, apply the voucher in the cart will it will then be discounted to free at the checkout.
GO TO GAME
DON'T SEE THE LIVE STREAM PLAYER ON THE GAME PAGE?
Please log out and sign in again then the player should appear. if this doesn't work, please wait 5 minutes and try again. if you have any further isssues please email [email protected].