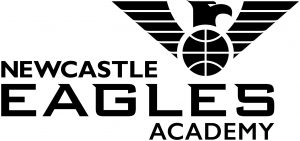 The date is set for our 2018 Newcastle Eagles Academy trials which will take place on Sunday 24 June at Northumbria University Sport Central.
The trials are broken into age groups as follows:
Under 14 Boys and Girls:
11:30am – 1:00pm
School years 7 and 8 (currently)
Under 16 Boys:
1:00 – 3:00pm
School years 9 and 10 (currently)
Under 18 Men:
1:00 – 3:00pm
School years 11 and 12 (currently)
Participation in the trials is £5 per player and anyone is welcome to try out.
Players must bring a dark and light training top.
For any further enquiries please contact the Eagles Community Foundation by calling 01912453881 or email [email protected].