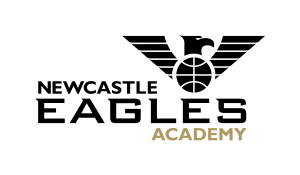 The Eagles Community Foundation is looking to recruit coaches for our Newcastle Eagles Academy.
We are looking for enthusiastic coaches who want to further their development as Head Coaches or Assistant Coaches within our junior national league programme.
TO APPLY: Please complete the Eagles Community Foundation's job application form and submit it to Ian MacLeod, Development Manager either on email to [email protected] or post to Ian MacLeod, Development Manager, Eagles Community Foundation, Vertu Motors Arena, Scotswood Road, Newcastle upon Tyne, NE4 7AF.
DOWNLOAD JOB APPLICATION FORM
CLOSING DATE: 5pm on Friday 24 June 2022
---
COACH DEVELOPMENT OPPORTUNITY
JOB DESCRIPTION
TITLE: Academy Coach (Head / Assistant)
LOCATION:  Vertu Motors Arena, Newcastle along with outreach venues across Northumberland, Tyne and Wear
REPORTS TO: Development Manager
TERM: July 2022 to May 2023
HOURS OF VOLUNTEER WORK:  Between 6 and 10 hours per week, or as needed.
RENUMERATION: Stipend for season. £1,500 Head Coaches, £500 Assistant Coaches
ABOUT THE ROLE:
The Eagles Community Foundation is seeking ambitious coaches who wish to be part of a unique opportunity to coach the Newcastle Eagles Academy.
The role benefits from the following support:
Mentoring and individual support
Enrolment on to the brand new 'Eagles Coaches Academy'
Work with the best up and coming junior national league players in our pathway
CPD events and seminars
Training session and game coaching feedback
Collaboration and idea sharing with other national and international coaches
KEY POINTS:
Time commitment is two team sessions per week, and one fixture on weekends plus associated session planning and review.
Joining an environment with development at its core. A desire for self-improvement and long-term player development over short-term success.
Produce, deliver and review accurate plans for training session and games.
Maintain accurate registers of attendance
Communication with players and parents regarding scheduling and key updates/events.
Work closely with Development Manager to ensure continuous player and coach development
Promote a safe environment for learning for young developing athletes
Talent identification of players from Eagles pathway
Work with other Eagles staff as required.
PERSONAL CHARACTERISTICS & SKILLS:
Ability to inspire, motivate and encourage young people through sport.
Have knowledge of organised basketball.
Level 2 qualified coach.
A willingness to learn and develop
Good communication skills
Work with people from all backgrounds.
Excellent time management and organisation skills.
Positive, ambitious and enthusiastic.
LICENCES & CERTIFICATES: 
National Governing Body Level 2 Basketball Coaching Certificate.
The successful candidate will be asked to apply for an enhanced criminal disclosure check through the Disclosure and Barring Service (DBS).  A conviction (spent or unspent) may not exclude candidates from this position but will be considered as part of the recruitment process.
To understand and implement the policies and procedures as they relate to the delivery; in particular the Date Protection Act, Health and Safety, Equal opportunities and Safeguarding children and vulnerable adults policies, and codes of conduct as they relate to delivery.
---
NB: This is not intended to be a full definition of duties and staff will be expected to assist in such other duties as may be allocated.  This job description is subject to variation as the needs of the Company may require.