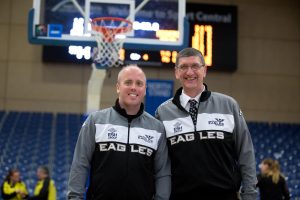 Eagles game-nights are fun for the whole family with non-stop entertainment from the minute you walk into Sport Central.
Our game-night hosts Dan Black and Howard Leighton will introduce an evening of the very best that the British Basketball League has to offer along with our cheerleaders The Eaglettes, time-out and quarter-break competitions for the kids (and big kids!) to get involved with, and more.
Join us for a 'Fab' Friday night out by getting your tickets now.